Kia's Sorento Beats Toyota To 3-Row PHEV Crossover Market
Plug-in hybrid-electric vehicle (PHEV) crossovers make good sense to shoppers who want to have a vehicle that can operate on electric power only for the majority of their trips, but also be a great road trip vehicle that never needs to charge. Toyota's RAV4 Prime is one of the fastest-selling vehicles in America this year, and steep dealer markups have proven that buyers see great value in such a versatile vehicle type. However, the RAV4 Prime is only offered with two rows. Now Kia offers a similar vehicle, but with three rows and a bit more space.
Related Story: 5 Plug-in Hybrid EV Myths Battery-Electric Purists Wish Were True
The all-new 2022 Sorento PHEV combines a 1.6-liter turbocharged engine with a 66.9 kW electric motor to develop an impressive 261 hp. Unlike the Toyota RAV4 Prime's e-CVT, the Sorento PHEV employs a six-speed (geared) automatic transmission. All-wheel drive with a snow mode is standard. Kia says that the new Sorento PHEV will earn a 79 MPGe Combined EPA-Estimate and that it can operate for up to 32 miles in EV mode.
Related Story: 2022 Kia Niro EV Offers Perfect Option to Unavailable Chevy Bolt and Bolt EUV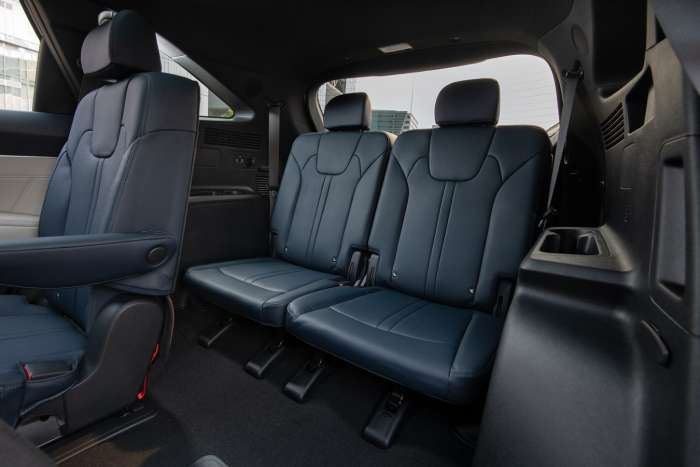 The Sorento's seating will be arranged in a 2-2-2 configuration, allowing for six passengers in its three rows. Overall, the Sorento offers a generous 143.8 cubic feet of passenger space and Kia says we should expect surprisingly spacious second-row seating.
Pricing is always tricky with electric vehicles. Kia says the price will range between approximately $47K and $50K, and that if the current tax law continues, buyers may qualify for a $6,587 Federal Tax Credit. State EV incentives could mean that after all possible incentives this Sorento PHEV would have a consumer cost of about $39K - before possible dealer market adjustment increases.
John Goreham is a long-time New England Motor Press Association member and recovering engineer. John's interest in EVs goes back to 1990 when he designed the thermal control system for an EV battery as part of an academic team. After earning his mechanical engineering degree, John completed a marketing program at Northeastern University and worked with automotive component manufacturers, in the semiconductor industry, and in biotech. In addition to Torque News, John's work has appeared in print in dozens of American news outlets and he provides reviews to many vehicle shopping sites. You can follow John on TikTok @ToknCars, on Twitter, and view his credentials at Linkedin