The new 2024 Hyundai Santa Fe is about to drop, and it's a big departure style-wise from the 2023 on sale right now. We did a deep dive on the 2023 Santa Fe Hybrid and found a lot to like. Here are the ways we feel the 2023 Hyundai Santa Fe Hybrid stands apart from the crowd.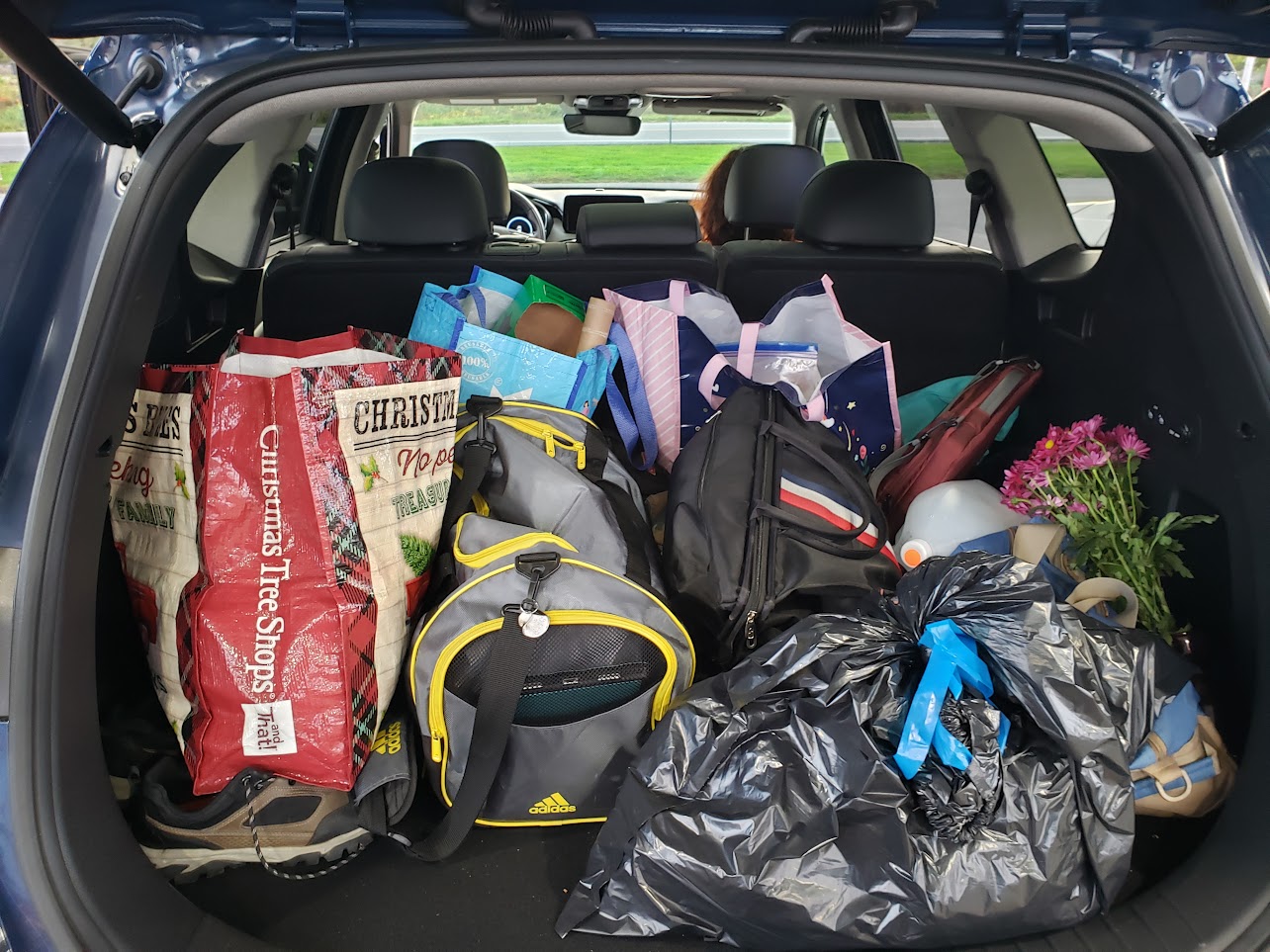 2023 Hyundai Santa Fe Hybrid - Right-Sized
The Santa Fe is a bit bigger than mainstay 5-passenger crossover SUVs like the RAV4. It offers about 20% more passenger volume than the compact class, and you can really sense the space in the cabin. This comes at no cost in cargo volume, since the Santa Fe is a bit larger out back than the compact class as well.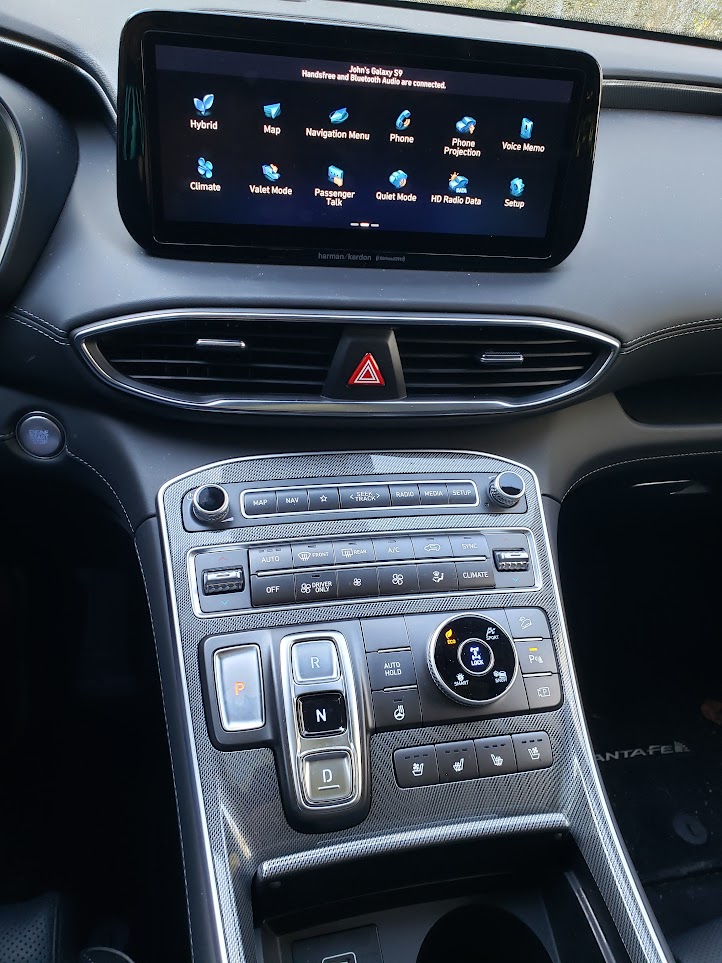 2023 Hyundai Santa Fe Hybrid - Infotainment - Glorious Buttons!
We like buttons. We also like touch screens. Hyundai doesn't make you choose. You get both. We really found the buttons on the unique center console of the Santa Fe to be user-friendly. The layout works very well.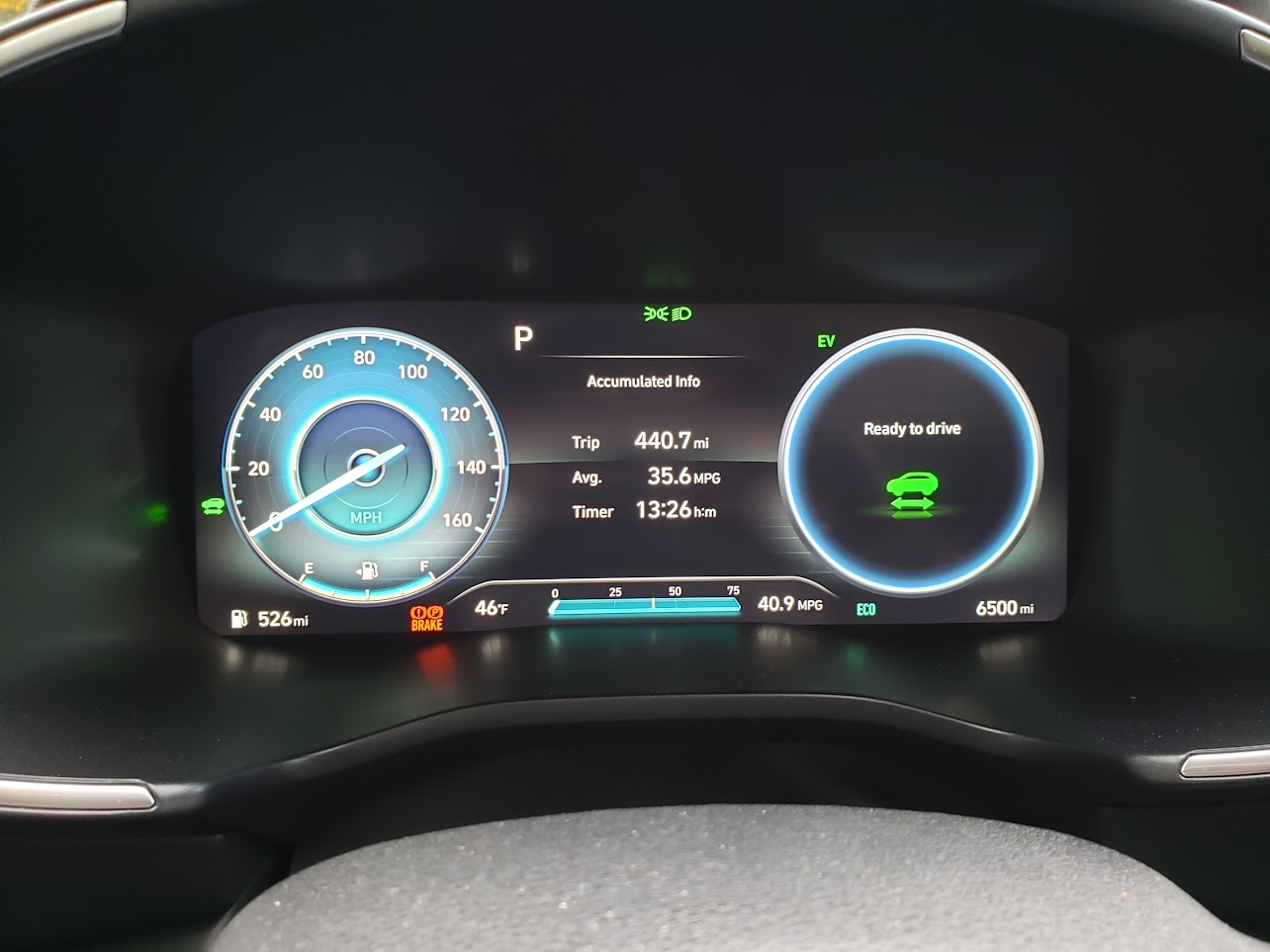 2023 Hyundai Santa Fe Hybrid - Fuel Economy
Our Hybrid Santa Fe tester returned a whopping 35.6 MPG over 440 miles of testing. These were mostly rural and suburban roads. Most of our driving involved a lot of hill climbing, and the hybrid system recaptured a lot of energy on the downhills. We topped the EPA's Combined Estimate by about 10% and were not shy about using Sport Mode. Since you use regular fuel in the Santa Fe Hybrid, the fuel economy is outstanding. It was under ten cents per mile during our time with it, which makes it less expensive to fuel than an EV its size (Our Metro Boston home electricity rate is $0.36/kWh).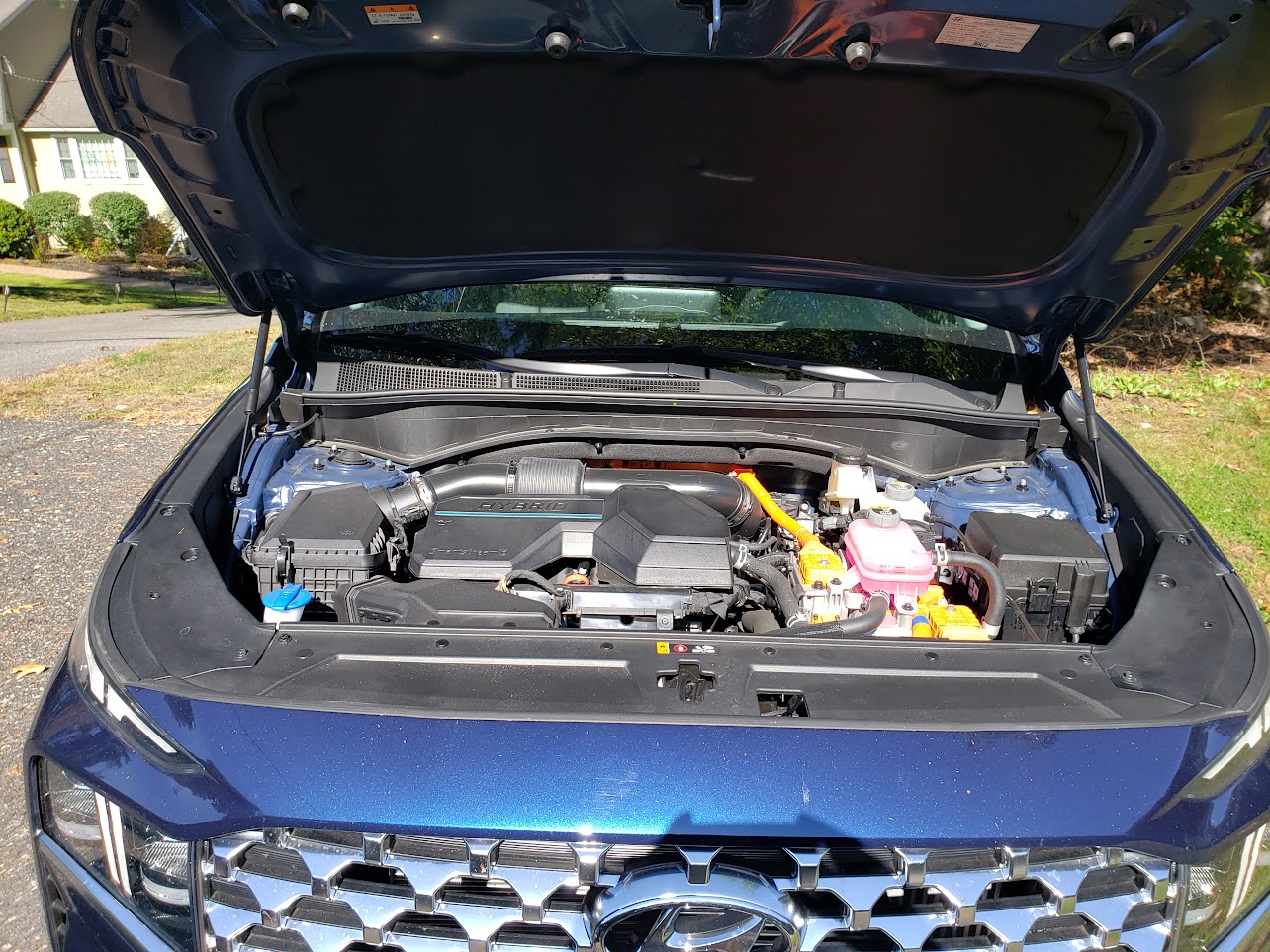 2023 Hyundai Santa Fe Hybrid - Driving Satisfaction From the Powertrain
The best part is there is ample power and lots of usable torque from the Santa Fe Hybrid's system. You almost never feel the gears shift. Yes, there are real gears, no lousy CVT. The engine is turbocharged and almost silent when it operates. The Santa Fe Hybrid feels a lot like an EV when driven. You almost never sense the gas engine unless you pin the throttle. 
2023 Hyundai Santa Fe Hybrid - Value
With America's best warranty extending out for ten years or 100,000 miles for original owners, plus three years of included maintenance, no brand can really top Hyundai when it comes to the ownership experience. There are three trims of the Santa Fe Hybrid from which to choose. The Blue starts at just $37,545. The top trim is priced at $43,205. These prices include freight charges. 
Overall, we would count the Hyundai Santa Fe Hybrid among our favorite five-passenger crossover SUVs. Its combination of driving satisfaction, fuel economy,and overall value in a size that is just right is hard to top. 
John Goreham is an experienced New England Motor Press Association member and expert vehicle tester. John completed an engineering program with a focus on electric vehicles, followed by two decades of work in high-tech, biopharma, and the automotive supply chain before becoming a news contributor. In addition to his eleven years of work at Torque News, John has published thousands of articles and reviews at American news outlets. He is known for offering unfiltered opinions on vehicle topics. You can follow John on Twitter, and connect with him at Linkedin.