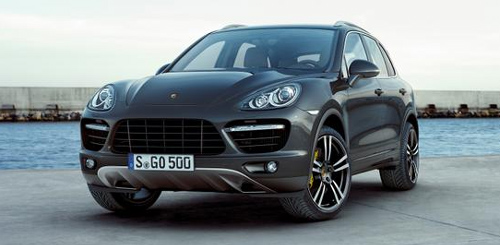 Panamera and Cayenne Lead Porsche to 29 Percent Sales Growth
Please
SHARE
with friends and include TorqueNews in
Google Alerts
for tomorrow's interesting stories.
December sales were 2,567, a 21 percent increase compared to the same period last year when Porsche sold 2,118. December's results signify Porsche's best closing month since 2008 and represent the German car company's seventh straight month in which it recorded double or triple digit monthly sales increases over the previous year.
With December's strong finish, Porsche ended 2010 with total sales of 25,320—an increase of 29 percent ahead of 2009 when it sold 19,696 new cars in the U.S. "2010 represents a very positive step forward for Porsche, and demonstrates the brand's regained vitality in its biggest car market in the world," said Detlev von Platen, Porsche Cars North America, Inc. (PCNA) president and CEO, in a statement. "We are confident to be able to build on this momentum moving forward into the new year."
That 25,000 in sales is pretty insignificant when compared to a company like GM that sold 2.2 million vehicles in U.S. However, Porsche does manage to outsell Suzuki, which sold only 23,994 vehicles in 2010 – one of the few losers among allegedly viable car companies with a 37.98 percent drop. Only smart (ironically named) enjoyed a larger percentage drop with a 59.39 percent decline, according to figures compiled by Autoblog.
The Cayenne, Porsche's next generation SUV has enjoyed increasingly steady customer demand, according to the company, which has its U.S. headquarters in Atlanta. This past month, the company sold 1,109 Cayennes compared to last year when sales were 707, an increase of 57 percent. From a historical standpoint, the introduction of the new Cayenne line-up included the German automaker's first hybrid-powered production vehicle, the 2011 Cayenne S Hybrid--which went on sale last November.
While the overall sports car sector continued to be challenging throughout 2010, Porsche maintained its relative market share strength. For the year, Boxster sales were 2,177, up 14 percent from 1,909 a year earlier. The company's Cayman model recorded sales of 1,322 compared to 1,966 a year prior. As for Porsche's iconic 911 sports car, for 2010 overall 911 sales were 5,735 compared to 6,839 in 2009.
Hmm, maybe the recession is still on for sports cars.
Porsche Annual Sales
Model 2010 Sales 2009 Sales Yr/Yr Change
All Boxster/Cayman: 3499 3,875 10%
All 911: 5,737 6,839 -16%
All Cayenne: 8,343 7,735 7.8%
All Panamera: 7,741 1247 520%
Grand Totals: 25,320 16,696 51.6%
http://press.porsche.com/news/release.php?id=602
http://www.autoblog.com/2011/01/04/by-the-numbers-2010-the-year-after-that-really-bad-year-editi/
Pages
Please
SHARE
with friends and include TorqueNews in
Google Alerts
for tomorrow's interesting stories.