Lamborghini's Le Mans Hypercar will be powered by a twin-turbo hybrid V8 engineered in-house by its motorsport division Squadra Corse. The Italian LMDh fighter will compete in both the World Endurance Championship and the GTP class of the IMSA SportsCar Championship in 2024.
This is the first time that Squadra Corse has developed a racing engine from scratch, with previous racing Lamborghinis using tuned-up versions of the company's V10 and V12 engines. The turbo V8 will be paired with an Energy Recovery System to produce 681 horsepower which is the maximum allowed by the Hypercar rules.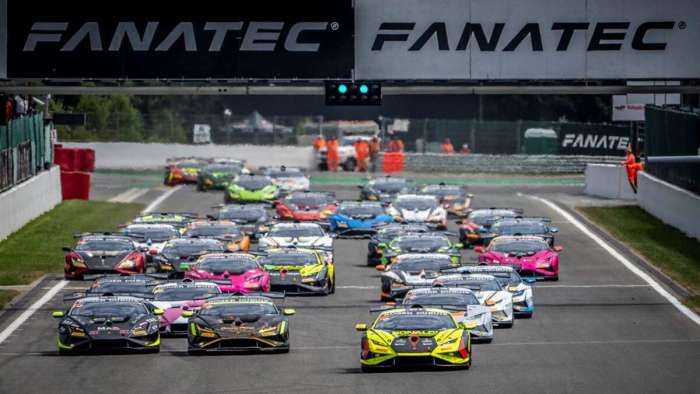 Like the Porsche 963 and all other LMDh cars, the Lambo will use homologated ERS and transmissions components from Bosch, Xtrac and Williams Advanced Engineering. Top speed is reported to be 211 mph and the whole car will weigh 2270 lbs. without driver and fuel.
Lamborghini Cor Tauri
The move to a V8 fits with Lamborghini's plans for hybridization and one day full electrification. It's strange to see a modern Lamborghini powered by fewer than ten cylinders but the party must end eventually and even Lamborghini will be forced to get down off the sofa, take the lampshade off its head and stop belting out Meatloaf songs as it moves towards more sensible powertrains. This is something Lamborghini refers to as "Direzione Cor Tauri."
"Making its debut is the new "Direzione Cor Tauri", the environmental sustainability route that will lead Lamborghini to the decarbonization of its future models. The Latin term for heart of the Bull, Cor Tauri is also the brightest star of the constellation of Taurus, and it depicts the direction Lamborghini has taken towards an electrified future, however a future always faithful to the heart and soul of the brand."
The first step is a "celebration of the combustion engine" followed by hybrid powertrains arriving by the end of 2024 and an all-electric Lambo some time in the second half of the decade. Squadra Corse reasons that the LMDh program is a great way to refine development of hybrid powertrains that will end up in road-going cars in the future.
Lamborghini has chosen Ligier Automotive from the list of four available chassis providers and HP Composites for various carbon fiber bits as the companies already have a working relationship through Lambo's GT3 and Super Trofeo racing programs.
Images by Lamborghini licensed by CC BY 2.0.
James Walker is an Automotive Journalist at Torque News focusing on Lucid Motors. If it's got wheels he's interested, and he's looking forward to seeing what kind of cars the EV revolution brings us. Whether it's fast, slow, new, or old, James wants to have a look around it and share it in print and on video, ideally with some twisty roads involved. You can connect with James on Twitter, Instagram, and LinkedIn.