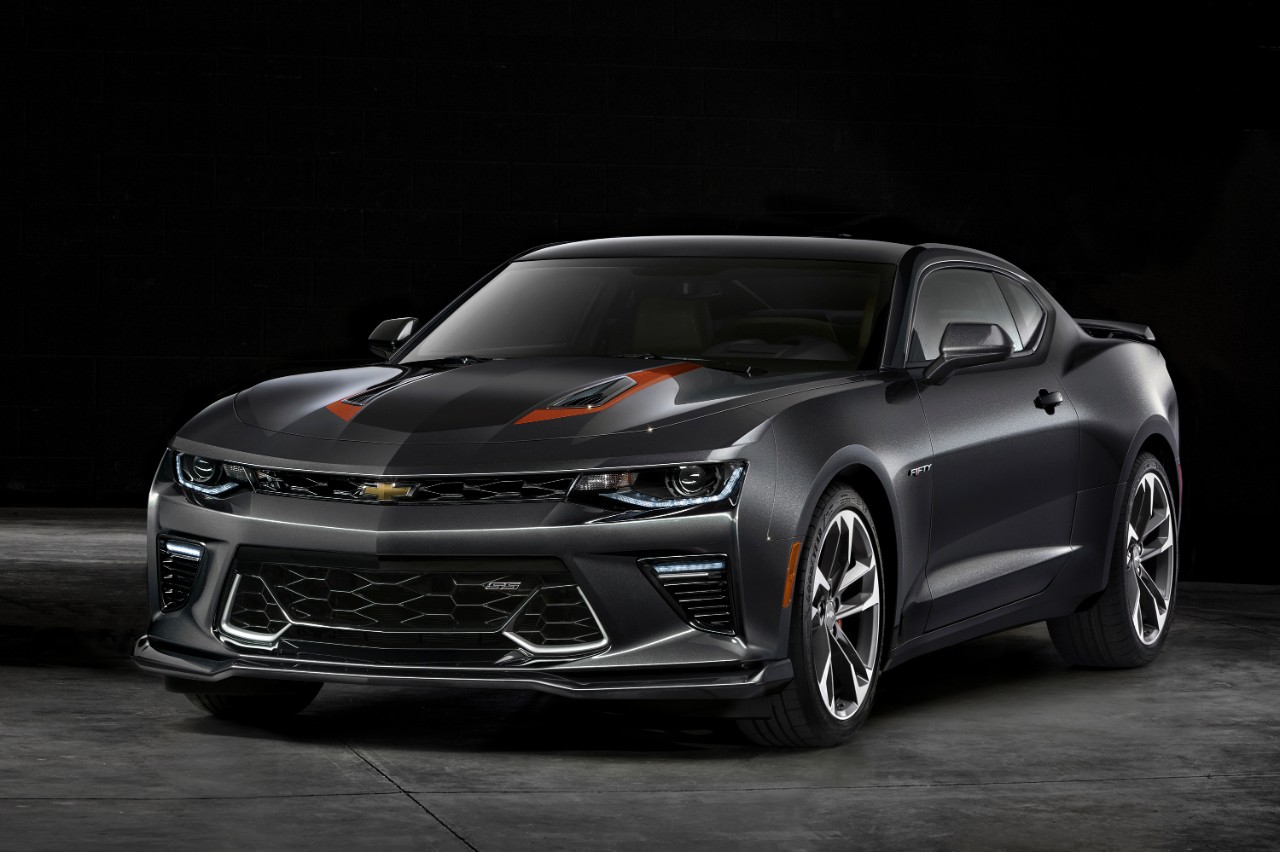 Why 2017 Camaro 50th Anniversary Special Edition owners are furious about the headliners
Please
SHARE
with friends and include TorqueNews in
Google Alerts
for tomorrow's interesting stories.
Cyber posted in a popular Chevrolet Camaro forum to find out if the quality problem with his brand new 2017 Chevrolet Camaro 50th Anniversary Special Edition is a common complaint. "I just purchased a 2017 50th Anv SS after selling my 2012 Camaro. 2nd day I had it out, looked over and noticed the headliner coming out. It's cut too short and won't tuck back under the trim. Is this a large spread known issue? I posted on the 50th Anv Facebook page and several others have the same issue. Do they have to replace the whole headliner to fix? Concerned it will cause more issues local dealer replacing the complete headliner."
Owners are concerned that the repairs will cause more problems
RC, from Houston, has the same issue. "Bought mine 5 weeks ago, and looks EXACTLY like that. Dealer has ordered a new one. One member said his dealer removed the front windshield to replace it... That scares me! My dealer said remove passenger seat only. They seem like a reputable shop, and I've explained my concerns about rattles/squeeks/etc. We'll see pretty soon - new headline is supposed to be in this week."
Cyber is worried as well. "Remove the windshield to replace headliner?! Ouch!"
Chevy tends to agree. "I am getting it by the rear window. Whole thing is hanging down. Not sure if I want to get it fixed if they have to remove the front windshield, etc to replace it. Especially if this is an issue that hasn't been fixed yet despite being an issue for over a year now."
Another Camaro owner believes removing the windshield is excessive. "Must be one of those dealers that likes to bill GM with unnecessary repair procedures to pad their warranty work. They probably make good money of that tactic from GM."
A Canadian Camaro owner says most of the complaints are for poor fitting trim around the windshield. "The majority of problems are at the front windshield. You're the first one I have seen that it is coming out over the door. That would drive me nuts. It is easy to forget the little bit of trim showing by the windshield but the door you would see every day."
Dusty, from Florida, has had it repaired. "The only way to get the headliner in without bending it is through the windshield You may have been referencing me when I stated they removed my windshield. My dealer tried everything trunk with seats removed passenger side with seat out they resulted in calling GM for advise on how to replace the headliner and GM said front windshield has to come out. It is the only way without bending the headliner since it's a single piece. If they bend it and crease it you will get sag somewhere. They had a professional windshield company come in and do it no diff then if you crack your window and need it replaced."
Pages
Please
SHARE
with friends and include TorqueNews in
Google Alerts
for tomorrow's interesting stories.