The holiday gift giving season can be so hard. Many adults love performance vehicles, but a new car or truck is out of most everyone's price range. There are some accessories you can buy, but many enthusiasts are picky about what they want to personalize their Dodge Challenger or Charger. Mopar is out with some ideas that could be the perfect answers for that Ram 1500 driver. Some of the smaller items could even be stocking stuffers. Tops on the Mopar list is an ugly holiday sweater adorned with HEMI and performance images, designed for the horsepower lover in your life. There are even socks to match!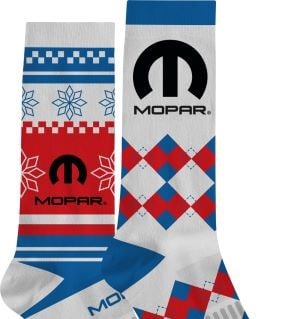 Mopar Holiday Gifts
Mopar has offered holiday sweaters during several of the past years. This year's appears to be the most festive.
Mopar has lots of ideas for gifts for the car or truck lover that you want to make feel special. Some of the gifts are specifically holiday themed, like a snowflake tumbler or a Mopar tree ornament. They even have special Mopar wrapping paper.
Other ideas are more functional and practical. For example, there are Mopar tumblers or a stainless-steel, double-wall construction drinkware set. Both the 17-ounce bottle and 20-ounce tumbler keep cold beverages cold for up to 24 hours, hot beverages hot for up to 8 hours and are packaged in an exclusive black gift box.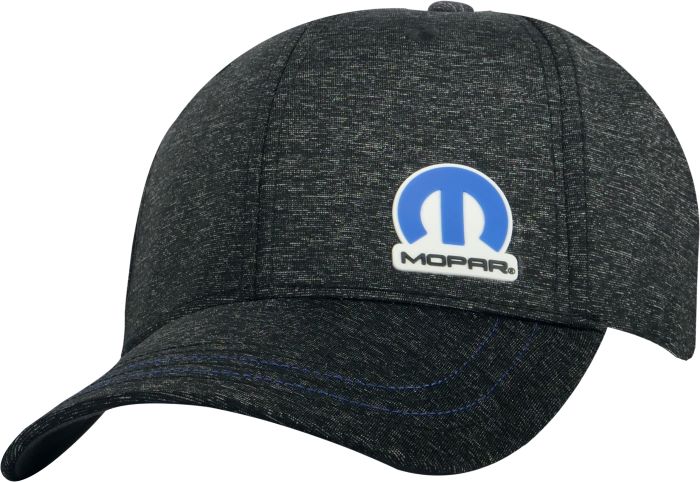 Mopar Wearable Gifts
Mopar has plenty of wearable items for men and women, like hats, vests or quarter-zips. They also have branded gear like backpacks and duffel bags. Some items are very affordable like the ornament for $8.95 but some are also more substantial, like a cedar-framed cooler for $625. The holiday sweater is $79.95. The matching socks come in a two pack and are $29.95.
Right now, shoppers can receive free shipping within the continental U.S. by using code FREEDEC100 on orders of $100 or more from Dec. 1 through Dec. 31, 2022.
For more details on holiday and lifestyle gift ideas from Mopar, visit wearmopar.com.
Holiday Gifts to Use Year Round
I would also suggest that if you are looking for great gifts, check out the Mopar catalogue, especially some of the pet accessories. Mopar has items to make sure a driver's furry best friend is safely secured while traveling. What better way to show your love and appreciation than making sure the whole family is safe and comfortable.
The Mopar holiday sweater is sure to make your special friend stand out in a crowd, but there are lots of suggestions that make the perfect accessories all year round.
Mopar Photos
Mary Conway is a professional automotive journalist and has decades of experience specializing in automotive news analysis. She covered the Detroit Three for more than twenty years for the ABC affiliate, in Detroit. Her affection for the Motor City comes naturally. Her father ran a gas station while Mary was growing up, in Wisconsin.
Follow Mary Conway at @maryconwaymedia and send her car news tips for future stories.