Lamborghini Urus Races into Denver
Lamborghini calls the 2019 Lamborghini Urus the first Super SUV, suggesting it is the first supercar of SUVs. The Urus promises to be a beast, with its twin-turbo V-8 kicking out 650 horsepower and creating 626 lb-ft of torque. The Urus should have a top speed of about 190 mph. The SUV will feature all-wheel drive and an eight-speed automatic transmission.
The 2019 Lamborghini Urus made its Colorado debut at the Sill-Terhar Lamborghini dealership, outside of Denver. The vehicle is on a cross-country road trip after being unveiled ahead of the North American International Auto Show, in Detroit, in January.
Beautifully Designed Interior and Exterior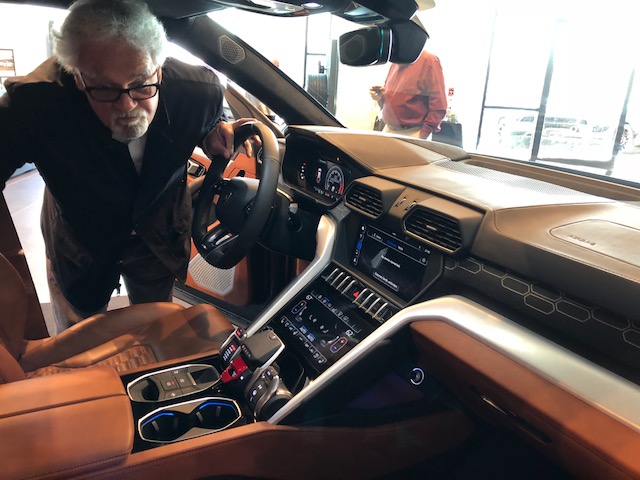 People viewing the Urus at the dealership were impressed with the sleek lines of the SUV and the beautiful craftsmanship. The super SUV screams luxury from top to bottom. The expensive leather and the premium finishes were stunning. The vehicle is beautifully appointed, right down to the matching tablet screens mounted on the back of the front seats.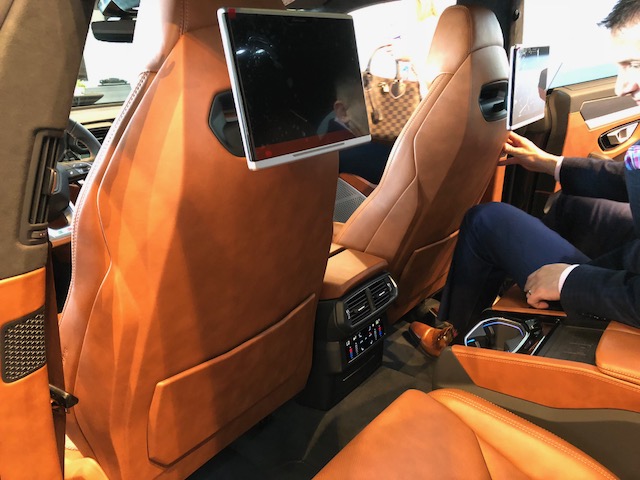 However, most aficionados were taken with the SUV's gigantic wheels. The P Zero Corsa tires, that Pirelli designed with Lamborghini measured an astounding 285/40 ZR 22. Designed to handle well on the road or track, the huge Lambo carbonceramic brakes were clearly visible.


The Urus will be available as a four-seater with bucket seats in the back, but could technically seat five, if you opt for the bench. The SUV is full-size with plenty of room for cargo in the rear.
According to Lamborghini, the Urus will offer the most options ever on the SUV, "The interior can be customized to be more elegant or more sporty, through the selection of different kinds of colors and materials, such as: natural leather, Alcantara®, wood finish, aluminum or carbon – with the option for further sophistication on select materials through contrast stitching or Q-citura."
Technological Advancements
The super SUV promises super refinements for the driver. One of the most fascinating technological advancements is designed to make things easier for the driver. The SUV will have a "virtual keyboard feature with hand-writing recognition to put the driver's needs at the forefront".
The 2019 Lamborghini Urus will offer a number of on road and off-road performance options allowing the driver to select different driving modes. The driver can choose a more comfortable ride, or more agility and responsiveness. There are also different settings for slippery, sandy and off-road conditions.
The Urus is making stops in 12 cities. It will end its cross-country road trip, in Rancho Mirage, California. Lamborghini plans to make the super SUV available in Europe by the end of 2018. It isn't expected here until late 2019. The SUV will start around $200,000 but an insider told me today that realistically, it will be between $250,000 and $275,000.