Rumors are circulating that the Saudi PIF plans to buy out the parts of Lucid it doesn't already own and LCID's trading activity has exploded as a result.
Deals website Betaville speculated on the buyout in one of its "uncooked" alerts which relate to unsubstantiated rumors. The report states that the Saudi Public Investment Fund may be looking to buy the EV manufacturer out entirely. Other sources speculate that the PIF is being assisted by JP Morgan though reports are currently unconfirmed.
To The Moon?
LCID finished the day with a 43% gain and a price of $12.87, though saw as much as a 97.8% increase at around 2.00 pm. Trading on LCID was halted no fewer than nine times from around 1.00 pm onwards due to its extreme volatility on Friday. This comes on the heels of news that Morgan Stanley analyst Adam Jonas believes that Lucid's stock is 40% overvalued.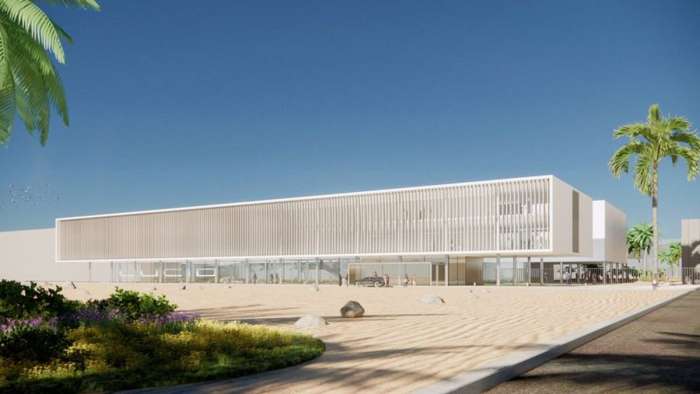 Construction of Lucid's AMP-2 factory is already underway in Saudi Arabia. The facility will assemble knock-down vehicle kits before moving into dedicated manufacturing.
Lucid & The PIF
Lucid has a long history with the Saudi PIF dating back to a deal done in 2018 which promised more than $1 billion worth of investment from the fund. As of December 2022 the fund holds 1.11 billion shares representing a 60.7% stake in the EV manufacturer, and in April 2022 the Kingdom announced a deal for the purchase of 50,000 Lucid vehicles over the next decade with the option to buy an additional 50,000.
Perhaps after all the deals and investments the PIF is growing restless with Lucid's difficult start to production and is starting to worry about future prospects with Tesla cutting prices and slowing demand. The PIF hasn't issued a statement confirming or denying the takeover bid yet, while Lucid has declined to comment on the rumors. LCID is up 114% this January.
Images by Lucid Motors licensed by CC BY 4.0.
James Walker is an Automotive Journalist at Torque News focusing on Lucid Motors. If it's got wheels he's interested, and he's looking forward to seeing what kind of cars the EV revolution brings us. Whether it's fast, slow, new, or old, James wants to have a look around it and share it in print and on video, ideally with some twisty roads involved. You can connect with James on Twitter, Instagram, and LinkedIn.