Photo courtesy of Patrick Rall Torque News
"SEMA eNews" announced Thursday an invitational SEMA Garage "Measuring Session" for the all new, and yet to be released, 2017 Honda Ridgeline Pickup. This marks the start of what will arguably be the most exciting and dynamic Ridgeline debut since the inception of the unibody pickup back in March 2005 as a 2006 year model.
To quote SEMA, " Just six weeks after the global reveal of the all-new 2017 Honda Ridgeline at the 2016 North American International Auto Show, the SEMA Garage is proud to announce the aftermarket industry's first measuring session."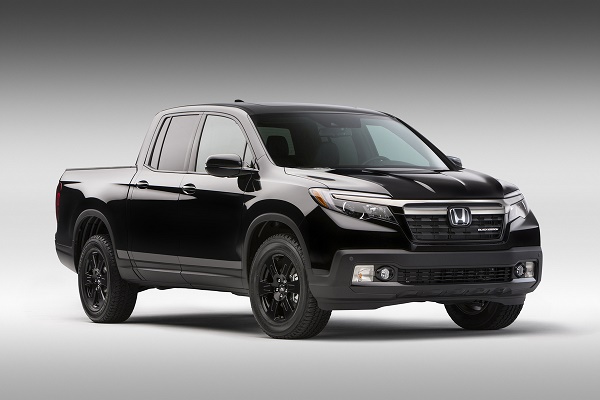 "Don't miss this opportunity to get up-close and personal with this exciting new player in the midsize pickup truck segment. With a dramatically improved design and packaging, as well as an industry first in-bed audio system, this second generation Ridgeline will once again set new standards for truck innovation." says SEMA. You may find full one-day- event details here.
A light duty pickup truck like no other
I've covered the evolving story of Ridgeline sense the iconic car-trucks exit from production in 2014. Since then, Light Truck Project Leader James Jenkins, and our friends at Honda Engineering, have developed a Pilot based Ridgeline like no other pickup in the light duty truck segment.
We hang with James Jenkins at the 2015 SEMA Show Las Vegas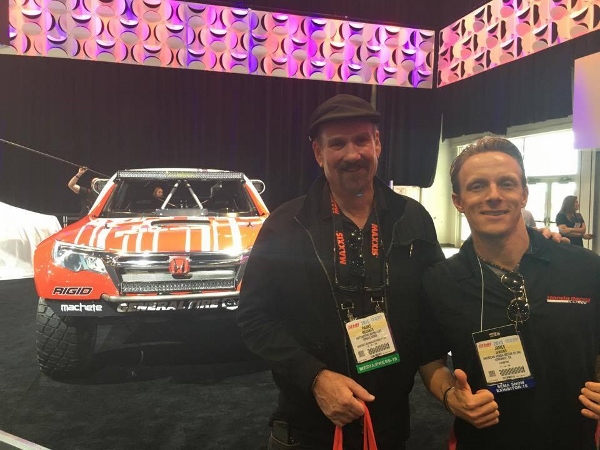 Looking to the Honda Ridgeline shared 2016 Pilot specifications, and subsequent improvements made to an already exceptional pickup truck; greater engine power, improved fuel economy, class leading passive and active safety features, as well as Pilot inspired good looks, 2017 Ridgeline is positioned to be a winner.-- not only for Honda but for the light truck segment.
The Detroit reveal came with a surprise announcement or two
By carrying forward the uniqueness that is Ridgeline, retaining the lockable truck bed trunk, while enlarging the cab and improving driver and passenger safety, I believe that Honda Ridgeline sales may give the "Big 3" Nissan and Toyota a run for the money --
apparently so does the aftermarket. 2017 Ridgeline buyers will want everything from custom floor mats, to custom grills, to bed covers, fiberglass "toppers" and trim accessories. On the engine performance side, intakes, exhaust, performance chips, you name it! The SEMA Garage Measuring Session is held in Diamond Bar, California, and is open to SEMA members only. Check out this link for dates and times.