2017 Acura RDX Posts Record February Sales
Compact, premium, V6 powered, AWD: 2017 Acura RDX returns to the compact crossover segment as a carry-over from 2017. The V6 powered compact formula works for Honda's premium brand as buyers drive the 2-row RDX to yet another month over month sales record. I look to the uniqueness, utility, and drive refinement of one of the few V6 powered, 6-speed automatic shifted, compact crossovers available on the market today, as most brands, including Honda opt for small displacement turbocharged 4-cylinder gasoline engines.
In short, there's nothing else quite like 3.5 Liter V6 Acura power
Frankly, not every buyer wants or needs 3-row passenger capacity and bulk. 2017 Acura RDX offers the look, premium feel, utility and near bulletproof mechanical reliability of MDX. sans the 3rd row and MDX premium price point. I discovered RDX to be the driver's crossover.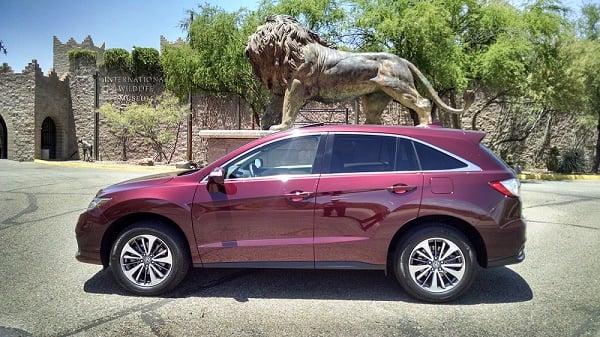 For February, RDX sales increased 6.1% to 4,029 units, outselling all other offerings in Acura's lineup.
Here's what Acura tells us
Acura sales continued recent trends, with the RDX enjoying its best-ever February. NSX also remained steady, showing no signs of the winter doldrums that can affect ultra-performance cars. And after a strong first outing at Daytona in January, the NSX GT3 racecar goes to the legendary 12 Hours of Sebring in search of endurance racing glory later this month.
Acura's popular RDX set a new February record, gaining 6.1 percent on sales of 4,029 vehicles.
Continuing a steady production and sales pace, 46 NSX supercars were sold in February.