What is up with all the blue Subaru models at the L.A. Auto Show? Every model on display at the Subaru stand has a blue motif. Some are hot, and some are not. I will examine the four blue models that may need more attention. I will cover them here, why they should be in the conversion, and who should look at the overlooked models. 
If your name is Forester, Outback, or Crosstrek, your name is hot in the Subaru of America all-wheel-drive lineup. But what about the four forgotten models at the Los Angeles Auto Show? The four models feel a little blue, but that shouldn't deter customers from looking.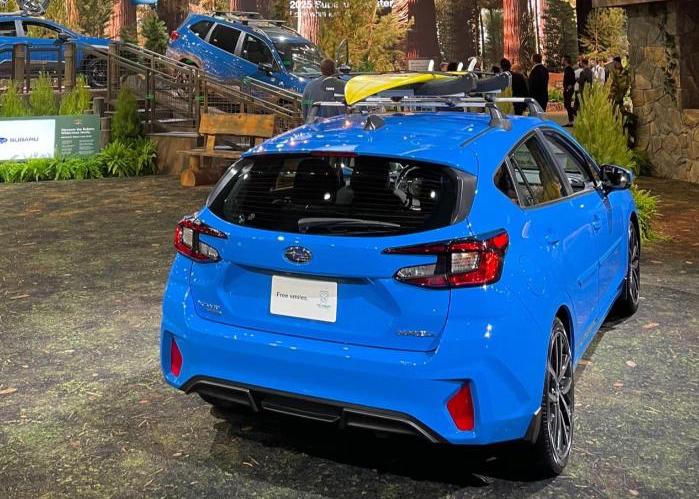 1. The all-new 2024 Subaru Impreza 
The Impreza is often overlooked because it's considered Subaru's entry-level model. Impreza is completely remodeled for the 2024 model year and offers exceptional value. The Impreza comes standard with the Subaru's Symmetrical all-wheel-drive system for all-weather performance, which means it's severe weather capable, and you won't get stuck in the snow, mud, dirt, or sand. 
Subaru and the Insurance Institute for Highway Safety (IIHS) announced the all-new 2024 Impreza compact hatchback was named a 2023 TOP SAFETY PICK+ by the IIHS. Subaru's EyeSight driver assist is now standard on all trim levels.
Anyone looking for a fuel-efficient, affordable, reliable, and safe small compact hatchback should check out the new Impreza.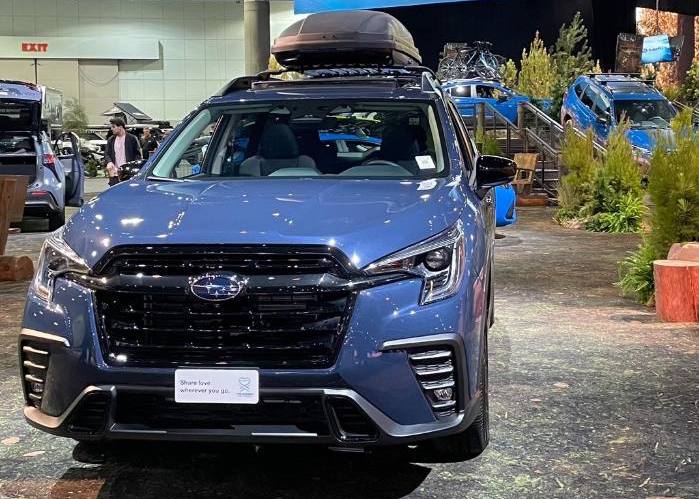 2. The updated 2024 Subaru Ascent
In a previous report, I said I couldn't determine why the Ascent family hauler is the forgotten model and why more customers aren't choosing the 3-Row SUV. It comes with standard all-wheel-drive, 8.7 inches of ground clearance, and offers excellent all-weather and severe weather capability in a midsize 3-Row SUV package. 
The 2024 Subaru Ascent 3-Row SUV is a good pick for 3-Row SUV shoppers with active lifestyles and excellent qualities. The 2024 Ascent gets a few new upgrades you can check out here.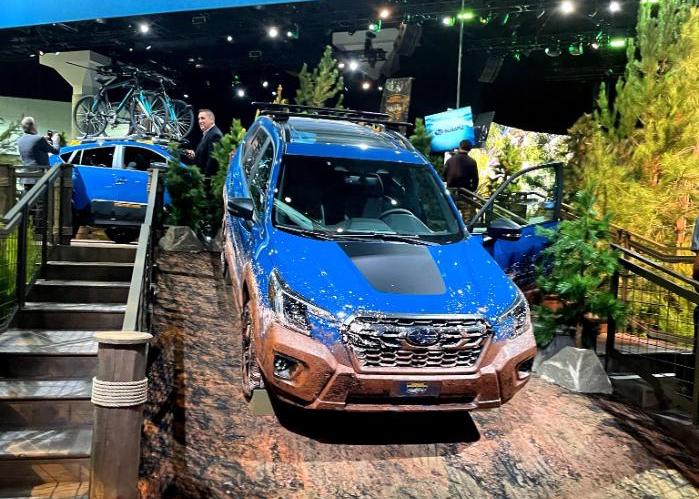 3. The outdoor-themed Subaru Forester Wilderness
Subaru of America is not dropping the Forester Wilderness for the 2025 model year; it's taking a hiatus. Customers can still get the 2024 Forester Wilderness. 
The rugged outdoor-themed Subaru Forester Wilderness trim is for active customers who want to get further off the grid and away from civilization. It's a capable model for steep mountain trails where you'll be dodging rocks, forging a stream, or getting to a remote campsite. Look for the next-generation Forester Wilderness sometime late next year or in the spring of 2025.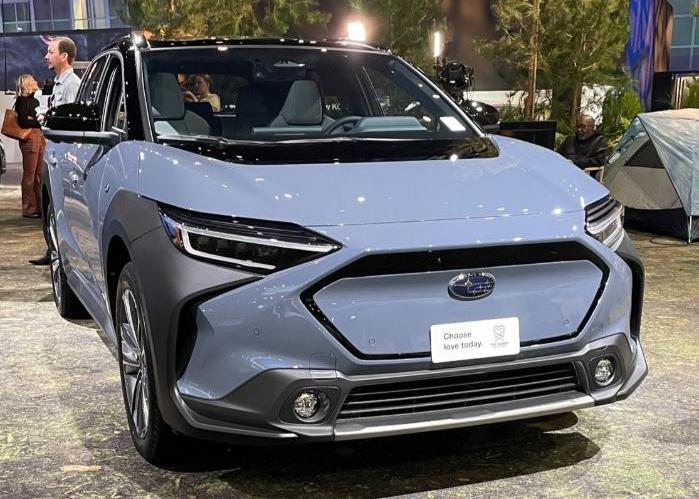 4. The all-electric Subaru Solterra Compact SUV
The Subaru Solterra is sounding like a broken record for Subaru of America. Every month, I cover the Solterra sales, and every month, it sets a new record. 
Interest in electric vehicles continues to increase, and the all-new Subaru Solterra is a top-researched new model according to Edmunds research data by new car shoppers. The Solterra is Subaru's first electric model, gaining popularity with new car shoppers. 
Subaru shoppers looking for an electric vehicle who don't want to wait for Subaru's new EVs coming in 2025 should check out the new Solterra EV. There may be some good deals right now, according to Consumer Reports. 
Check out the Subaru stand if you are in Los Angeles. They have some forgotten models that all feel a little forgotten and blue. 
The 6th-Generation 2025 Subaru Forester It's All Here - Images, Details, Video via @SubaruReport @torquenewsauto#subaru #forester #subaruforesterhttps://t.co/XeF0MhSfYP
— Denis Flierl (@DenisFlierl) November 16, 2023
It's your turn.
Do you like Subaru's blue motif at the L.A. Auto Show? Would you buy a blue car? 
Thanks for reading, everyone. I hope you enjoyed this Subaru story. See you tomorrow for my latest Subaru Report.
For additional articles related to new Subaru models, here are a few of my top stories you may enjoy. 
My Must-Read Top Picks
I am Denis Flierl, a 12-year Torque News senior writer with 20+ years of Subaru and automotive journalism experience. I enjoy bringing you, the Subaru fans and customers, the most up-to-date Subaru news, reviews, and new model information. You'll find the latest Subaru stories on the Subaru page. Follow me on my The Dirty Subaru website, Dirty Subaru blog, SubaruReport, All Subaru, WRXSTI, @DenisFlierl, Facebook, and Instagram.
I've got you covered! - I cover all Subaru all the time - It's called the "Subaru Report." Check back daily for my expert Subaru analysis!
Please leave your comments below, share the article with friends, and post X to your followers! 
photo credit: Subaru USA