I cover Subaru and the J.D. Power U.S. Sales Satisfaction Index (SSI) annually. It's interesting for customers to see the fluctuations from year to year. Last year, Subaru ranked third among mainstream (non-luxury) car brands, delivering a positive customer experience.
In the J.D. Power 2023 SSI study, Subaru drops two spots to the fifth-best car brand. Subaru customers score their experience lower than four other mainstream (non-luxury) car brands. Buick is ranked number one with a score of 824, followed by GMC (821), Chevrolet (812), Mitsubishi (812) and Subaru with a score of 808.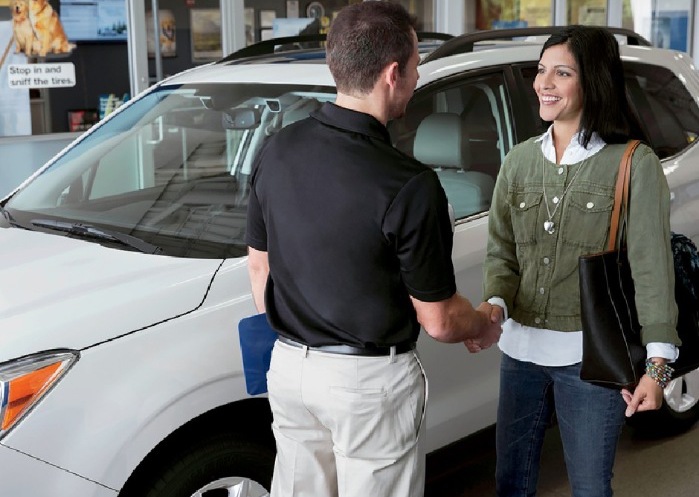 The average score among all mainstream car brands is 790 points. Subaru ranked ahead of its rival brands again, Toyota with a score of 773, Honda (771), Mazda (793), Hyundai (779), and Kia (766).
The study measures satisfaction with the sales experience among new-vehicle buyers and rejecters (those who shop at a dealership and purchase elsewhere). This year, J.D. Power found overall customer satisfaction with the vehicle purchase experience increased to 793 ( mainstream and luxury brands, on a 1,000-point scale) from 786 a year ago.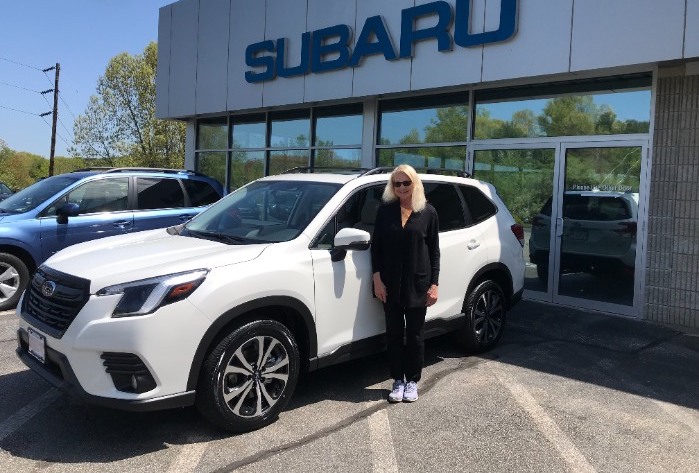 photo credit: Long Subaru
"The improved level of vehicle inventory and the easing of upward pressure on prices are the driving factors in sending sales satisfaction back in a positive direction," said Chris Sutton, vice president of automotive retail at J.D. Power.
I've covered Subaru's pricing, which has remained steady, but the low inventory levels at Subaru of America's retailers could be the reason for the lower score this year. Subaru ranks the lowest inventory levels of any automaker. 
In an interview with Automotive News, new Subaru of America (SOA) President and CEO Jeff Walters gave further information on new model inventory levels this year.
Walters says, "Our production is improving. For the first time in a few years, Subaru Corporation is coming back to us and adding units back into our plan, and that hasn't happened for quite a while, so that's been good for us."
"It's still incredibly lean, though. The retailers are doing a great job, being very efficient with the inventory and the car lines, which are all still moving along very well for us."
I have been covering Subaru's new model production and inventory levels all year, and it's been on an overall upward trend for seven months. Subaru Corporation reported its new vehicle production is up at its Gunma Japan factory. Subaru says new vehicle production increased 36.2 percent in September, the first increase in two months. 
The Strange Subaru Forester Phenomenon That Fades To Black via @SubaruReport @torquenewsauto photo @SmithtownSubaru#subaru #forester #subaruforester
-https://t.co/J8SJ3AxjyF
— Denis Flierl (@DenisFlierl) November 7, 2023
The Subaru Forester and Crosstrek remain the hardest-to-find new models in America. Inventory levels are improving, but inventory of the two Subaru models remains tight. It could be why Subaru customer satisfaction dropped two spots this year. 
Now it's your turn. Are you buying a new Subaru model this year? If a Subaru retailer does not have the model you want, how long will you wait if you have to order it from the factory?
Thanks for reading, everyone. I hope you enjoyed this Subaru customer satisfaction story. See you tomorrow for my latest Subaru Report.
For additional articles related to new Subaru models, here are a few of my top stories you may enjoy. 
My Must-Read Top Picks
I am Denis Flierl, a 12-year Torque News senior writer with 20+ years of Subaru and automotive journalism experience. I enjoy bringing you, the Subaru fans and customers, the most up-to-date Subaru news, reviews, and new model information. You'll find the latest Subaru stories on the Subaru page. Follow me on my The Dirty Subaru website, Dirty Subaru blog, SubaruReport, All Subaru, WRXSTI, @DenisFlierl, Facebook, and Instagram.
I've got you covered! - I cover all Subaru all the time - It's called the "Subaru Report." Check back daily for my expert Subaru analysis!
Please leave your comments below, share the article with friends, and post X to your followers! 
photo credit: Subaru USA