The 2024 Subaru Outback is an affordable midsize SUV/crossover. It's been a staple in Subaru's product lineup since it was first introduced in 1994 at the New York Auto Show. The Outback was sold as the Legacy Outback, and the new model helped Subaru get in on the newly emerging SUV market that was gaining popularity. It had a base price of $16,499. 
The Outback has changed much over the 20 years I've been covering Subaru. A 2024 Subaru Outback Base trim starts at a reasonable $30,190, but how much does a full-loaded Touring X trim cost? The top-of-the-line Outback Touring XT trim starts at $44,090, but it's over $51,000 with all the goodies.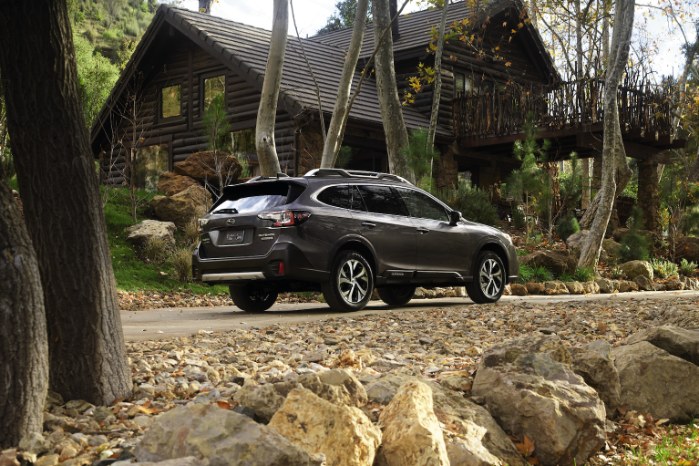 Here is what you get on a 2024 Outback Touring XT trim level with all the options and accessories. 
The top-of-the-line Touring XT has a 180-degree Front View Monitor, automatic power-folding mirrors, a 360-degree heated steering wheel, and ventilated front seats. Touring XT upgrades to the 2.4-liter turbocharged 260 horsepower engine. 
The Touring trim includes a Wide-Angle Mono Camera that works with the dual-camera EyeSight system. Also standard on Touring XT is a full LCD Smart Rear-View Mirror with auto-dimming, compass, and Homelink. The top trim comes with exclusive exterior and interior accents and genuine Black or Java Brown Nappa Leather upholstery throughout the interior.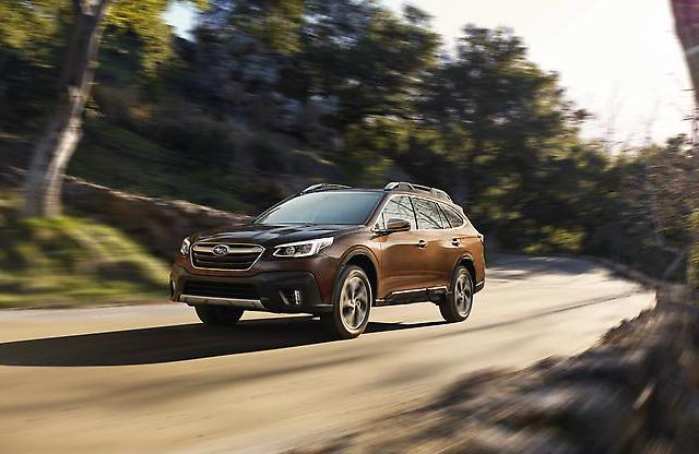 The 2024 Outback Touring XT MSRP with destination and delivery is about $21,000 more than the lowest-priced Base trim level. Add all the options and accessories, and the Outback Touring XT is $51,534.
You likely will only buy some of the accessories listed below, but here is what you can get and what they will cost. 
Wireless Charger - $347 
Cargo Net - $76 
Phone Holder - Cup Holder Mounted - $54.95 
Sunshade - 2nd Row - $89.95 
All-Weather Floor Liners - $141 
Auto-Dimming Exterior Mirror with Approach Light - $298 
Battery Charger and Maintainer - $149.95 
Cargo Sidewall Protector - $99 
Door Scuff Protector - $182 
Mud Flaps - $139.95 
Rear Door Sill Step Guard - $114.95 
Rear Seatback Protector - $155 
Door Cladding - Sport Orange Accent - $255 
Door Projector Light - $265 
Footwell Illumination Kit - $248 
LED Upgrade - $107 
Thule 2-Inch Hitch Adapter - $49.95 
Thule Awning - Roof Mounted - $849.95 
Thule Bike Carrier - Hitch Mounted - 4 bikes - $449.95 
Thule Cargo Carrier - Extended - $799.95 
Thule Portable Step - $129.95 
Trailer Hitch - $642 
Collapsible Pet Kennel - Large - $229.99 
Console Lid Protector - $49.95 
Pet Carrier and Mobile Pet Bed - $224.99 
Pet Harness - Extra Large - $114.95 
Pet Ramp - $299.95 
Pet Rear Door Protector - $199.95 
Pet-friendly Padded Cargo Liner - $249.95 
Pet-friendly Padded Seat Protector - $229.95 
What is the price of all 2024 Subaru Outback trim levels?
For the 2024 model year, the Outback will be available in nine trim levels. The Base is priced at $30,190, Premium ($32,490), Onyx Edition ($37,400), Limited ($37,090), Touring ($41,640), Onyx Edition XT ($40,655), Wilderness ($41,255), Limited XT ($41,490), and Touring XT ($44,090). In addition, destination and delivery fees are included in the price above ($1,295).
Should customers wait for the 2025 model year Outback? The 2025 Outback is expected to get a complete remodel and will be worth the wait.
Subaru of America has not released any details on the next-generation Outback, but this journalist speculates what is coming. I don't have any insider information. As I reported earlier, if the Subaru Outback gets a complete redesign for the 2025 model year, Subaru could use its new 1.8-liter direct-injection turbocharged Boxer engine to develop a next-generation Outback Hybrid.
Subaru offers a 1.8-liter turbocharged direct-injection (DIT) engine in the Japanese-specification 2023 Outback. Subaru could couple the small turbocharged engine with the hybrid technology they are now developing with Toyota.
Subaru has not confirmed the 2025 Outback information, but it fits their goals and the Japanese automaker's 2020 Vision plan they announced earlier. Subaru announced last year that 40 percent of its global sales will have some form of electric power by mid-2025 to 2030, and the Japanese automaker has set a target to "sell only electric vehicles" worldwide by the first half of the 2030s.
In a recent Outback report, I said a fuel-stingy 2025 Subaru Outback Hybrid could be the model to propel the vehicle upward again. Jeff Williams, owner of Williams Subaru in Lansing, Michigan, predicted that if production constraints fade away by the redesigned Outback's introduction, the new midsize SUV will return to its dominance in SOA's all-wheel-drive lineup as the automaker's top-selling model again.
Until the next-generation Outback arrives, the 2024 Subaru Outback is an affordable midsize SUV for about $30,000 for the Base trim level. But a full-loaded, top-of-the-line Touring XT trim with all the goodies is over $51,000. The 2024 Outback arrives this fall. 
For additional articles related to the 2024 Subaru Outback, here are a few for your consideration:
Here is an interested 2024 Outback YouTube video from Realistick: 2024 Subaru Outback / Cult of Rationality
Denis Flierl brings over thirty years of combined auto industry and automotive journalism experience to Torque News readers. He is an accredited Rocky Mountain Automotive Press (RMAP) member. The last twelve years have been spent with Torque News, covering Subaru vehicles and the latest news. Check back daily for his expert Subaru analysis. You'll find the latest stories on the Torque News Subaru page. Follow Denis on Facebook, Social Media Platform X, and Instagram. 
Subaru Report - We've got you covered! Check back tomorrow for more unique, informative SUBARU news, reviews, and previews you can trust.
Please leave your comments below, share the article with friends, and post X to your followers!
Photo credit: Subaru