Remember when the Subaru Impreza was the most affordable car you could buy? Check the cheapest new cars today; the Impreza is now the least affordable new compact model.
The next-generation 2024 Subaru Impreza hatchback is all-new with impressive upgrades over the outgoing model. But those upgrades come with a price. U.S. News gathered a list of the most affordable new 2023 and 2024 model-year cars on sale. It reveals the 2024 Subaru Impreza hatchback is the most expensive new compact car.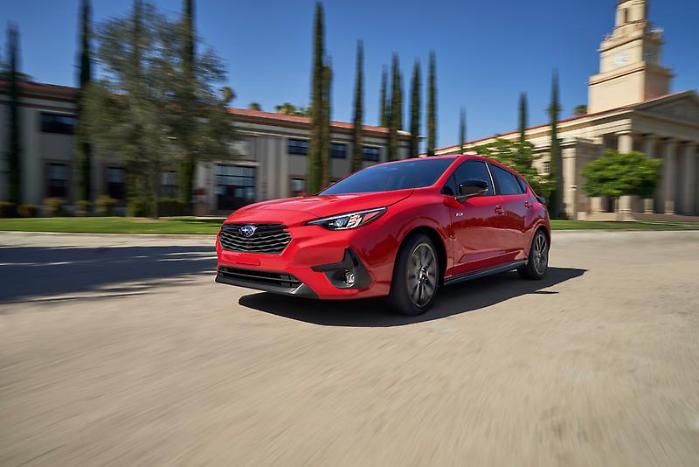 The Subaru Impreza is only one of two 2024 model year compact cars that are out now, and it's the most expensive model on the U.S. News list. 
The Cheapest New Cars of 2023 and 2024
2023 Nissan Versa - $15,830 | Overall Score: 7.5/10
2023 Mitsubishi Mirage - $16,245 | Overall Score: 4.8/10
2023 Kia Rio - $16,750 | Overall Score: 7.8/10
2023 Hyundai Venue - $19,650 | Overall Score: 7.6/10
2023 Kia Forte - $19,690 | Overall Score: 7.7/10
2023 Kia Soul - $19,890 | Overall Score: 8.5/10
2023 Nissan Sentra - $20,050 | Overall Score: 7.4/10
2024 Chevrolet Trax - $20,400 | Overall Score: 7.5/10
2023 Nissan Kicks - $20,440 | Overall Score: 7.8/10
2023 Volkswagen Jetta - $20,655 | Overall Score: 7.6/10
2023 Hyundai Elantra - $20,950 | Overall Score: 8.0/10
2023 Chevrolet Trailblazer - $22,100 | Overall Score: 7.9/10
2023 Hyundai Kona - $22,140 | Overall Score: 8.4/10
2023 Mazda3 - $22,550 | Overall Score: 8.6/10
2023 Ford Maverick - $22,595 | Overall Score: 7.9/10
2023 Mazda CX-30 - $22,950 | Overall Score: 8.6/10
2023 Mitsubishi Outlander Sport - $22,995 | Overall Score: 6.3/10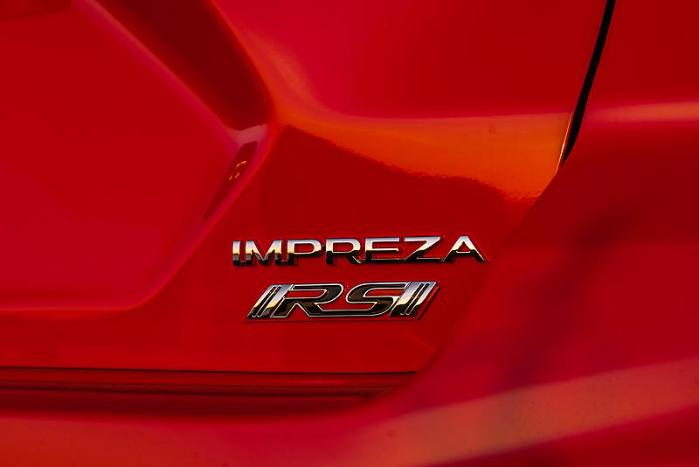 What does U.S. News say about the 2024 Subaru Impreza?
"Subaru redesigned the Impreza for 2024, discontinuing the sedan body style in favor of a wagon-only lineup. The car also lost its available manual transmission but retains standard all-wheel drive. Subaru offers a choice of engines up to 182 horsepower, but the Impreza's performance falls short of impressive in all circumstances."
"The Impreza's cabin updates brought a more grown-up look with nicer materials than previous generations. It offers decent space in both rows, and the hatchback affords solid cargo space for carrying gear or a dog. While the standard dual-7-inch screen infotainment system can sometimes be confounding, the optional 11.6-inch unit is far easier to use. That said, neither is particularly modern or intuitive."
U.S. News says the best features for the money are the Imprez's standard all-wheel-drive, spacious interior, and balanced handling.
My take on the new Subaru Impreza
The best thing Subaru did was to drop the sedan body style. The Impreza hatchback offers utility and versatility for active lifestyles. The new Impreza RS provides 30 additional horsepower over the Base and Sport trims, and it offers a sport-tuned suspension, bigger brakes, 18-inch alloy wheels, and SI-Drive. 
I recently test-drove the Impreza RS and was impressed with the compact car's driving dynamics. But after checking the price, I wondered if the WRX is a better value for performance fans. The answer is yes. 
What is the price of the 2024 Impreza RS?
The all-new 2024 Subaru Impreza RS hatch with the 2.5-liter Boxer engine has a starting price of $28,975. Pricing includes destination and delivery fees ($1,090). But if you add a power moonroof, a Harman Kardon sound system, and a 10-way power driver's seat, the cost is $31,045. 
With a few options, the Impreza RS is approaching the price of the WRX sports car. Impreza's advantage over the WRX is the hatchback's utility and cargo-carrying ability. The WRX is still a sedan but offers superior driving dynamics, and the 2.4-liter turbocharged engine produces 271 horsepower and 258 pound-feet of torque. It's no contest if you are looking for performance. 
The 2024 Subaru Impreza Base trim starts at $24,085 with destination and delivery fees ($1,090). Subaru did an excellent job with the Impreza's remodel. But the upgrades come with a hefty cost. 
For additional articles related to the 2024 Subaru Impreza, here are a few for your consideration:
Check out the Youtube video: 2024 Subaru Impreza | Talking Cars with Consumer Reports
Denis Flierl brings over thirty years of combined auto industry and automotive journalism experience to Torque News readers. He is an accredited Rocky Mountain Automotive Press (RMAP) member. The last twelve years have been spent with Torque News, covering Subaru vehicles and the latest news. Check back daily for his expert Subaru analysis. You'll find the latest stories on the Torque News Subaru page. Follow Denis on Facebook, Social Media Platform X, and Instagram. 
Subaru Report - We've got you covered! Check back tomorrow for more unique, informative SUBARU news, reviews, and previews you can trust.
Please leave your comments below, share the article with friends, and post X to your followers!
Photo credit: Subaru