In a previous 2024 Subaru WRX TR report, I wrote about the three sad but true takeaways from the new performance car's reveal last week. I am a Subie fan, but I'm not afraid to criticize the Japanese automaker for what they are doing. You can read what I think, but now it's time to hear from performance fans and Subaru enthusiasts and see what you think.
Fans sound off on the Subaru WRX TR.
Performance fans sounded off about the new WRX TR, and they weren't happy. Here are a few comments from Subaru's social media pages.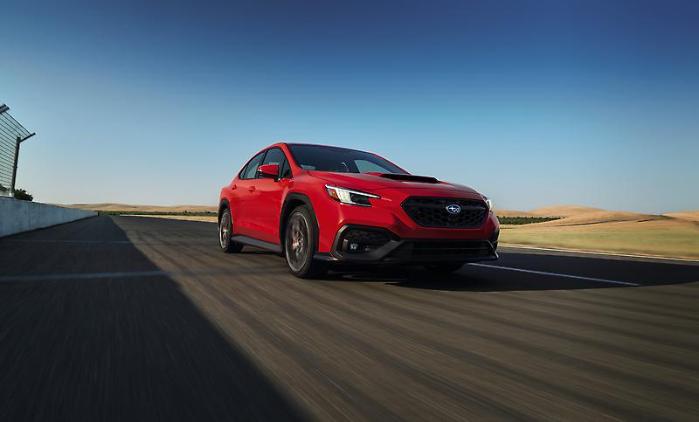 Here are a few from Subaru of America's Facebook page. 
Patric Rybakiewicz. "Wow….! So many changes! No STI, no increase in HP. No hatchback. It's a Subaru 2022 WRX."
Allan Ayala. "Subaru wants to appeal to a broader market and stay almost the same as their competitors. It used to be; they pushed the edge of having a unique car that suited the enthusiasts."
Tim Davis. "So unexciting. I had a 2011 SWP hatch with the moonroof. I loved how it looked factory. Everything since has been weaksauce."
Claude Smith. "There's more excitement seeing it draped than seeing what's underneath the cover!"
Tyler Grigg. "Subaru needs to quit farting around and bring the STi back."
Sal Marchese. "Subaru of America, why do you insist on releasing these disappointing cars? This is not what the people want."
Todd Milo Jr. "Yea. Send it all the way back to Japan."
Matthew Donnelly. "The comment section on your IG says all that's needed. Most are disappointed. It's underwhelming and brings what should've come with the car from launch. Besides Eyesight, the last generation had all of this. Couldn't even come out with a special edition color?"
Cody Jones. "Took away the STI, gives us an underwhelming red WRX. woooo."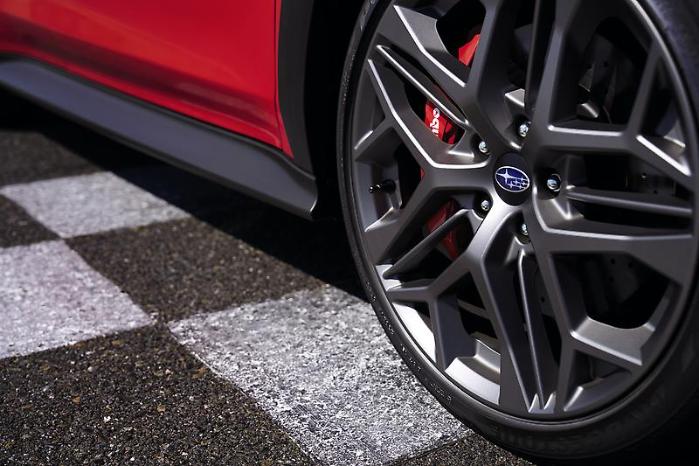 Don't you think Subaru fans are passionate? There are 341 comments on Subaru of America's Instagram page. Here are a few of the top posts. 
Parrishintothinair "Like, what are they thinking? Obviously, then, they aren't, nor are they listening to their loyal fans and consumers. I want to assume they will be all-electric by 2030, if not way sooner. I feel like Vermont's electric rally car is something that Subaru and them are working on. Just not saying anything in case it flops."
fwjon "Yall didn't listen to anything we said."
Zekeburgueno "We need an STI, not multiple trim levels of a trim level."
doitall_paul "I love Subaru but damn! Maybe you should not bring it to Subiefest, Florida, hahaha. I wouldn't be mad if it didn't show up!"
bob_farn "We just want an STI Subaru."
mumble_wrx "Introducing the 2024 Subaru TR (ASH), where we change nothing and charge more."
kaspurr84 "Still only 271 HP? Come on, Subaru. You know the FA24 is capable of 350+ HP all day on pump gas."
20boxer "Hate to say it, but Subaru went away from engineering cars and is more focused on social engineering."
martr_bsb_ "Subaru today only cares about sales volume, making increasingly generic cars. Forgetting that the Subaru name was built on racing and sports cars. RIP Subaru."
That's a lot of negative comments about the WRX TR from passionate Subaru fans. I would not want to be the one who has to report back to Subaru of America's Corporate Communications Department. 
As I said in my previous story, I can find fault with Subaru's decisions with the WRX, but Subaru has always marched to a different drummer. It's been this way in the two decades I've been covering Subaru, and it likely won't change anytime soon.
Hopefully, what will change is that Subaru Corporation will listen to its loyal performance fans and make the changes needed to its performance car division. 
Now, it's time for you to sound off. What do you think of the 2024 WRX TR? 
Thanks for reading, everyone. I hope you enjoyed this WRX TR report. See you tomorrow for my latest Subaru Report.
For additional articles related to the 2024 Subaru WRX TR, here are a few of my top stories. 
Check Out: 2024 Subaru WRX TR – Not So Tuner Ready Anymore? YouTube video
Denis Flierl - I have over twenty years of Subaru and automotive journalism experience. I enjoy bringing you, the Subaru fans and customers, the most up-to-date Subaru news, reviews, and new model information. You'll find the latest Subaru stories on the Subaru page. Follow me on my The Dirty Subaru website, Subaru Report, All Subaru and WRX STI social media channels:  Also Facebook, Social Platform X, and Instagram. 
Check back daily for my expert Subaru analysis. I've got you covered! - I cover all Subaru all the time. 
Please leave your comments below, share the article with friends, and post X to your followers!
Photo credit: Subaru USA