When I covered the all-new, remodeled 2025 Forester compact SUV last week, I was looking for a new sixth-generation 2025 Forester Hybrid. Subaru said the all-new Forester will initially offered in only five trims: Base, Premium, Sport, Limited, and Touring. 

Forester enthusiasts have a question: Will a new Forester Hybrid trim level be offered in the U.S.?

Subaru CEO says a new Subaru Forester Hybrid trim is coming.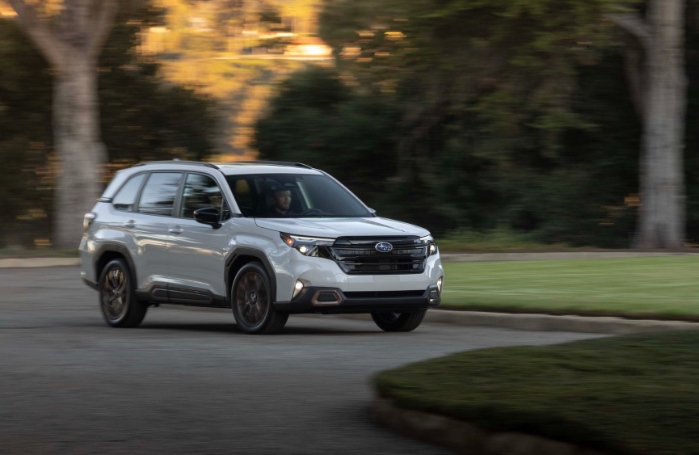 One of the most significant changes with the sixth-generation compact crossover is what is still to come: a hybrid powertrain. The good news is when Subaru President and CEO Atsushi Osaki introduced the 2025 Forester in Los Angeles, he said the new Subaru Forester would get a new Hybrid powertrain. The bad news is it's not coming for another year after the launch of the 2025 Forester. 

Here is what I know so far. 

A report from Automotive News (by subscription) says the Forester hybrid system will arrive in 2025 as an optional powertrain in the redesigned sixth-generation Forester. The compact SUV's Hybrid powertrain will come from alliance partner Toyota. The Forester Hybrid will be the third collaboration between the Japanese automakers as Subaru "attempts to traverse an evolving electrified product landscape."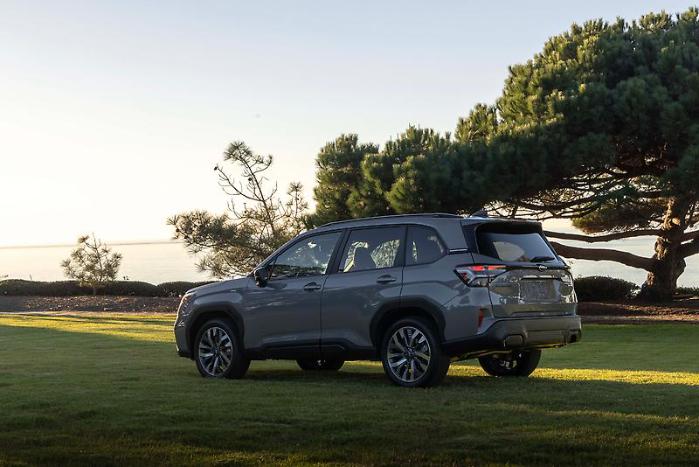 When will the new Subaru Forester Hybrid be available for customers?

AN says, "Subaru of America COO Jeff Walters — who had earlier introduced the 2025 Forester at the Los Angeles Auto Show — said the hybrid version, arriving "about a year" after production of the redesigned Forester starts in the spring, would be sourced from the automaker's larger Japanese partner."

"We haven't announced anything on the specs or performance yet; that will be coming down the road," Walters told Automotive News. "But it will be a Toyota-sourced battery [and electric components] joined with a Subaru Boxer engine."

Walters said the upcoming Forester Hybrid won't be Subaru's first foray into the technology. "There's a lot of work for engineering to get at it, but we've had a hybrid — the Crosstrek plug-in hybrid — that was a battery system sourced from Toyota," he said.


The 6th-Generation 2025 Subaru Forester It's All Here - Images, Details, Video via @SubaruReport @torquenewsauto#subaru #forester #subaruforesterhttps://t.co/XeF0MhSfYP
— Denis Flierl (@DenisFlierl) November 16, 2023
Subaru needs a new U.S.-spec Forester Hybrid trim level to compete with the competition. 

Subaru needs the Forester Hybrid to compete in a stacked compact SUV segment with rivals such as the Toyota RAV4, Honda CR-V, Hyundai Tucson, and Kia Sportage. Until now, Subaru of America has not had a Forester hybrid in North America. 

A recent report from Automotive News says that hybrids account for 25 to 50 percent or more of the Toyota RAV4, Honda CR-V, and Hyundai Tucson sales in some markets in the country.

During the Forester's unveiling, Subaru Corporation CEO Atsushi Osaki also said the hybrid will arrive about a year after the redesigned model launches.


Where's The New 2025 Subaru Forester Wilderness? It's A No Show @SubaruReport @torquenewsauto#subaru #forester #foresterwildernesshttps://t.co/ddppPXDWfd
— Denis Flierl (@DenisFlierl) November 18, 2023
A hybrid Forester "Represents the next steps in our new electrification plan, with more electrified models to follow quickly," Osaki said at the next-generation Forester unveiling at the L.A. Auto Show. 

Subaru's last hybrid offering in the U.S. was the 2023 Crosstrek subcompact SUV, which borrowed some hybrid technology from Toyota, which owns 20 percent of Subaru Corporation. Based on the previous generation model, Subaru has a Forester e-Boxer hybrid system that is only sold in Japan, Australia, Europe, and other global markets.

The bad news is the all-new 2025 Subaru Forester is coming early next year, but no Hybrid trim level will be in the lineup. The good news is that the next-generation Subaru Forester Hybrid is coming, likely a 2026 model year, for customers in the spring of 2025. Stay tuned.

Your turn. 

Will you buy a new Forester next spring or wait for an all-new Forester Hybrid to arrive in 2025?

Thanks for reading, everyone. I hope you enjoyed this Subaru Forester Hybrid story. See you tomorrow for my latest Subaru Report.

For additional articles related to new Subaru models, here are a few of my top stories you may enjoy. 

My Must-Read Top Picks

I am Denis Flierl, a 12-year Torque News senior writer with 20+ years of Subaru and automotive journalism experience. I enjoy bringing you, the Subaru fans and customers, the most up-to-date Subaru news, reviews, and new model information. You'll find the latest Subaru stories on the Subaru page. Follow me on my The Dirty Subaru website, Dirty Subaru blog, SubaruReport, All Subaru, WRXSTI, @DenisFlierl, Facebook, and Instagram.

I've got you covered! - I cover all Subaru all the time - It's called the "Subaru Report." Check back daily for my expert Subaru analysis!

Please leave your comments below, share the article with friends, and post X to your followers! 

photo credit: Subaru USA