2015 Mitsubishi Lancer Evolution Special Edition coming to the U.S. next year
The 2015 Mitsubishi Lancer Evolution is being discontinued after the 2015 model makes its final production run, but a new final Special Edition model is coming next year to the U.S. We wrote about it back in August, but in an interview with Motor Trend this week at the Los Angeles Auto Show, Don Swearingen, Executive VP of Mitsubishi Motors North America, confirmed that a new Special Edition 2015 Mitsubishi Lancer Evolution will arrive next year.
This model will likely be similar to the 2015 Lancer Evolution X FQ-440 MR that Mitsubishi released for sale in the UK back in March. The Special Edition EVO was launched to help celebrate the company's 40th anniversary in the UK. And EVO fans responded in a big way to the new 440hp model and they sold out quickly.
2015 Lancer Evolution special edition will be exclusive
Back in August we reported that Mitsubishi will send off the the 2015 Lancer Evolution with a more powerful version to reward performance fans here in the U.S. This "Special Action Model" will be built specifically for the U.S. and will come with "extra horsepower and other performance improvements." Automotive News said that Mitsubishi will limit production to 2,000-2,500 units of the higher performance sedan and they will be built during the final six month's of production that will end next year.
MUST SEE: This 2015 Mitsubishi Lancer will be the first and last
The last EVO X will be a collectors item
If performance fans respond to this special edition Lancer Evolution like they did in the UK, this model will sell out fast and will likely become a collectors car for Mitsubishi enthusiasts. The UK model came with a 2.0-liter engine pumping out 440 horsepower and 412 lb. ft of torque. The special edition powertrain also came with an HKS turbo, Janspeed exhaust system with a high-flow sports catalytic convertor, six-speed Twin Clutch Sports Shift Transmission (SST), Janspeed intake & intercooler piping kit, Janspeed tubular manifold, and Motorsport specification high-flow fuel injectors.
DONT MISS: 440hp Special Edition Lancer EVO announced for UK
The suspension also received special upgrades with an Alcon front braking system with six pot mono-block front calipers with floating disc and bell assembly, Alcon rear caliper with floating disc and bell assembly, front suspension lowered by 35mm, rear suspension lowered by 30mm, Eibach coil springs, and Super-All Wheel Control (S-AWC) with full time 4WD system.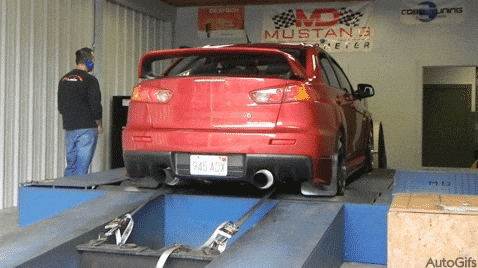 Only 40 examples were built for the UK market but the U.S. will get 2,000-2,500 examples of the higher performance sedan. But if you want one of the new 2015 Mitsubishi Lancer Evolution Special Edition models, you should get your order in as soon as they become available to order. They will likely be snatched up quickly, because this Lancer EVO will be fast and in high demand. We don't know the cost of the special edition EVO X, but they won't be coming until the final six month's of production that will end next year. Stay tuned.