Tesla is a brand mostly for men, according to various data sources. And the bromance isn't just among Tesla's drivers, but its founders, top executives, and overall workforce.
The last time we covered this topic was in 2013. At that time, Tesla's website listed its key executives, and all were male. You can read our prior story, " Meet the all-male team over at Tesla," here. We checked back into Tesla's corporate governance page today, and the "Leadership" remains a men's-only club. The board of directors is 75% male. Unless we have made an error, these are all facts based on Tesla-supplied data.
That Tesla is run by hombres should really be no surprise. Tesla was also founded entirely by men. The actual original Tesla founders were (are) both male, and the expanded founders' list, which is ridiculous on its face since the extra people who sued to call themselves "founders" were not part of the company when it was incorporated, are also just dudes.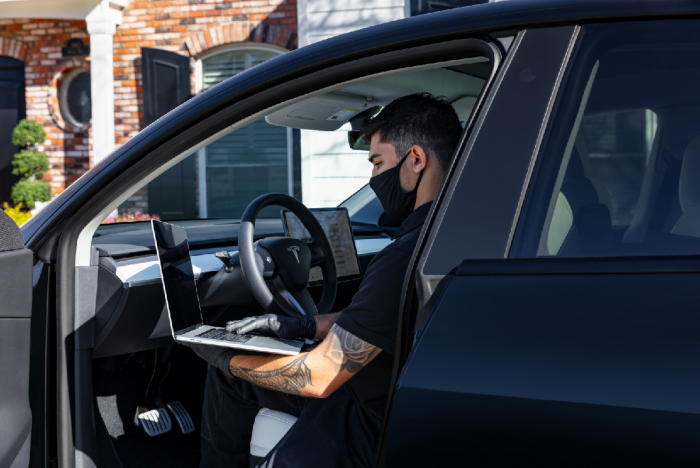 Aside from the leadership being all blokes and the board of directors being overwhelmingly male, Tesla said in its 2020 Diversity Report that the company's workforce is 83% male. Less than one in five Tesla employees is female. A number even smaller by percent than its board of directors. In case you are curious, more jobs are held by women than men in America.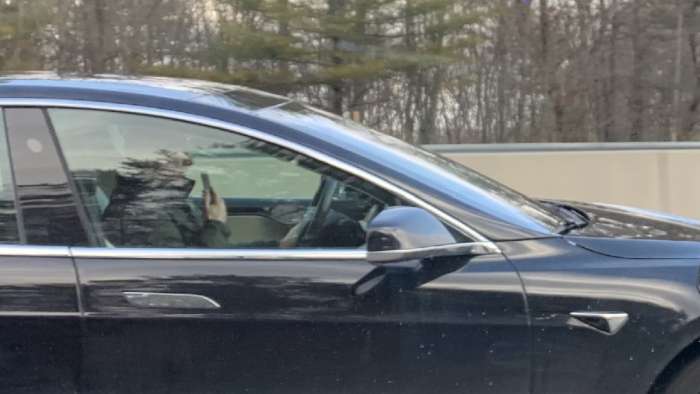 We've established using straight-up facts that Tesla was started by guys, initially run by just fellahs, that its leadership is 100% humans born with a Y chromosome, and that its workforce is made up of pretty much all lads. But does that mean Tesla is a "male brand?" No, that depends on who buys the product.
In a 2019 story, USA Today said that its analysis of the male/female ownership share of Tesla was 69.3% male and 30.7 female. More recent Tesla demographic studies point to the brand turning increasingly masculine. A 2022 study by Hedges Company found 84% of Tesla owners to be misters. Hedges says that its study encompassed 175+ million car and truck owners and that it estimates its margin of error of +/-2.5% at a 95% confidence level. Sounds pretty solid, but read it yourself at the link. According to a study released this week by the vehicle publication Jerry, and we won't claim this study reviewed every registration of every Tesla vehicle, 83% of Tesla owners are chaps. We double-checked the number since it is identical to the workforce distribution, and yup, 83% of Tesla buyers are gents.
These numbers would not be surprising if the world's population was overwhelmingly male, or if the folks who purchased automobiles were mostly male. Feel free to dig into the internet on this, but our quick scan of the facts is that both the overall population and the car-buying public are roughly split 50-50 between male and female bipeds.
What does all of this mean? Well, what does it mean to you? Do you support brands founded by guys, led by guys, who employ mostly guys, whose products are mostly built by guys, and which are bought mostly by guys? If so, Tesla is a brand that may appeal to you. Tell us in the comments below if you find Tesla to be a male brand or if you feel the facts offer a misleading conclusion.
Image of Tesla showroom staffed by men by John Goreham. Image of man in vehicle with laptop courtesy of Tesla, Inc. media page. Image of male Tesla driver using hand-held phone by John Goreham.
John Goreham is a long-time New England Motor Press Association member and recovering engineer. John's interest in EVs goes back to 1990 when he designed the thermal control system for an EV battery as part of an academic team. After earning his mechanical engineering degree, John completed a marketing program at Northeastern University and worked with automotive component manufacturers, in the semiconductor industry, and in biotech. In addition to Torque News, John's work has appeared in print in dozens of American news outlets and he provides reviews to many vehicle shopping sites. You can follow John on TikTok @ToknCars, on Twitter, and view his credentials at Linkedin
Re-Publication. If you wish to re-use this content, please contact Torque News for terms and conditions.