One of our peer publications in the automotive world just did a boatload of research on an interesting subject with an unusual angle. REREV's Lilit Farmazian dug deeply into search engines and social media to find out which EVs, not made by Tesla, are the hottest models in the minds of shoppers and fans today. We have to admit we were very intrigued by this approach once we understood the concept. Sure Tesla is crushing it. But who is the up-and-comer to watch?
Most Searched EV Brand (That Isn't Tesla)
We looked over the results from REREV's research ourselves and what we see is that BMW is the main competitor to Tesla. The data showed that BMW was the most "hyped" brand overall, but it was BMW's social media dominance that impressed the most.
Most Popular Model on Tik Tok and Instagram (That Isn't a Tesla)
TikTok and Instagram are today's hot platforms for image and video sharing. BMW's iX takes top honors with regard to hashtags on these platforms. The Porsche Taycan is in the mix as well.
Most Popular EV on Facebook (That Isn't a Tesla)
Facebook is now viewed as your mom's social media page if you were born before the internet. Still, META is a powerhouse for all consumer product sharing and advertising. Which model earns the highest hashtags on Facebook? It's the Porsche Taycan, followed by three different BMW models (iX, i3, i7). Among the "also rans" are the Nissan Ariya and VW ID.4, and the wonder twins Kia EV6 and Hyundai Ioniq 5.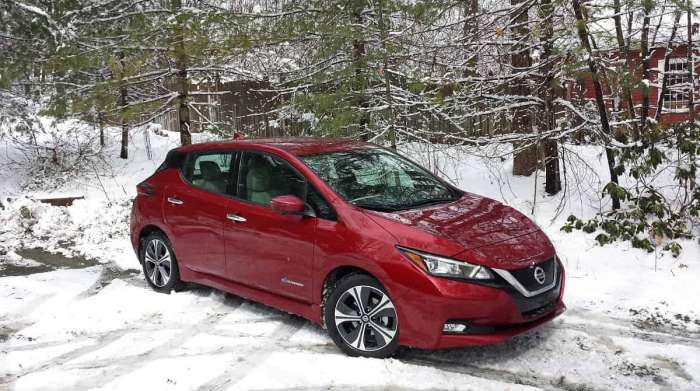 Most Searched EV on Google (That Isn't a Tesla)
Google search data is a bit hard to wrangle, but according to REREV's research, the Nissan Leaf is the top-searched EV. The first EV of the modern age gets the respect it deserves with regard to search.
Biggest Surprise - GM is Entirely Missing From the Top EVs On the Internet
REREV was kind enough to let us look at their raw data. While Ford is a contender on Facebook, TikTok, and with regard to Google searches, not a single GM vehicle appears anywhere in the top ten of any category. No Bolt EUV? That's our personal favorite! No Hummer, no Lyric, no Silverado EV, no Equinox Concept. GM seems to get no love from folks holding a phone thinking of EVs. This was very surprising to us, given just how good the Bolt line is. Skoda, Genesis, and Mercedes-Benz are there in the lower rankings, but GM is ghosted.
You can check out the original story on REREV here. Our thanks to our peer for letting us have a peek behind the curtain so we could do our own report on what REREV's research uncovered about the most popular EVs, not from Tesla.
John Goreham is a long-time New England Motor Press Association member and recovering engineer. John's interest in EVs goes back to 1990 when he designed the thermal control system for an EV battery as part of an academic team. After earning his mechanical engineering degree, John completed a marketing program at Northeastern University and worked with automotive component manufacturers, in the semiconductor industry, and in biotech. In addition to Torque News, John's work has appeared in print in dozens of American news outlets and he provides reviews to many vehicle shopping sites. You can follow John on TikTok @ToknCars, on Twitter, and view his credentials at Linkedin
Re-Publication. If you wish to re-use this content, please contact Torque News for terms and conditions.