Michelin CrossClimate 2 Review - Extreme Wet Weather Test
Torque News is now seven months into a long-term test of the new Michelin CrossClimate 2 advanced all-season tire. This tire is the talk of the town on social media clubs. It seems everyone is either switching to them to avoid having to swap winter tires in the fall or are considering doing so. This is our fourth report and will focus on how these tires perform in heavy wind-swept rain and in flooding conditions.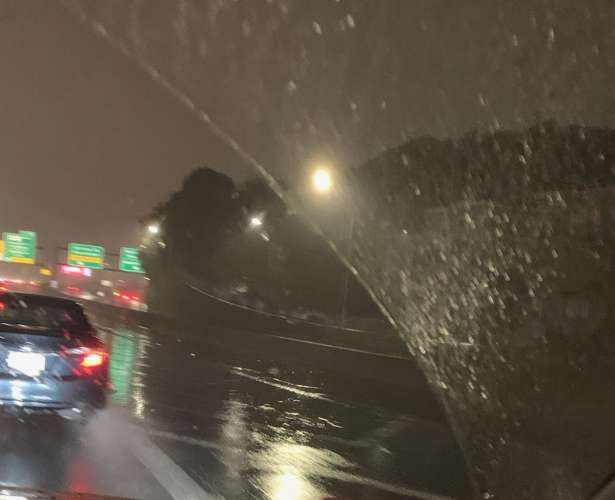 Prior CrossClimate 2 Test Reports:
Initial Report (with MPG Changes)
Second Report (Confirms MPG and Discusses Handling)
Third Report (First Puncture and Prices)
Michelin CrossClimate 2 Test Report - Heavy Fall Rain
New Englanders can't remember a year with more rain events than 2021. It seems to never stop. Luckily for us, this unprecedented wet weather has been a great time to test the Michelin CrossClimate 2's wet-weather capability. The one-word summary is these tires are fantastic in heavy rain.
Related Story: Michelin Doubles Number of Sizes Available For CrossClimate 2 Tires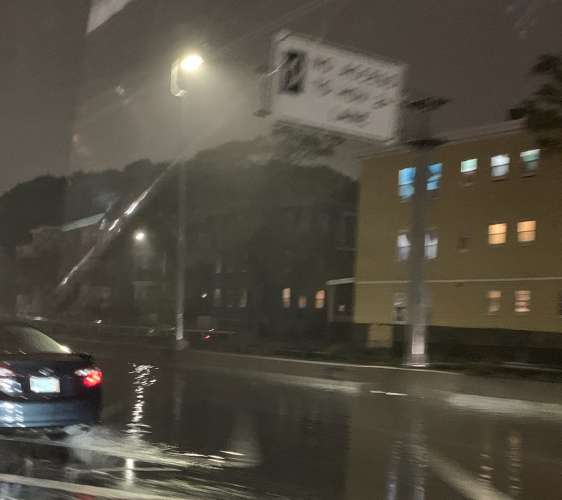 Last Saturday night the Boston area had a deluge that lasted all day. My wife and I needed to head into Boston from the suburbs after the storm drains had been leaf-choked and the roadways flooded anywhere the street dipped. The 'burbs that Saturday evening were quiet and uneventful, but the main highway (Route 93 South a.k.a. "The Expressway") was a mess. Standing water meant that hydroplaning was a real concern. We needn't have worried.
The deep treads of our CrossClimate 2 test tires have not worn noticeably in the months we've had the tires. In fact, they are what might be called "just broken in." This is an ideal scenario for wet testing. Tires fresh on the car, or well-worn are never ideal in wet weather.
Subjectively, the tires seem to be the best all-season tires I've ever driven in wet weather. By comparison to many test vehicles shod with all-season rubber that I drive on a weekly basis, the CrossClimate 2 tires inspired more confidence in the heavy rain. And much more than the summer-only high-performance tires on the new European sports coupe I drove that same day.
Entering Boston, the deep potholes had been made worse than usual from the full day of heavy puddles and trucks slamming into them. The CrossClimate 2s took some hits but were undamaged. On the famous "River Roads" of Storrow and Memorial Drive, the low-lying areas were flooded to the degree that the road was reduced from two or three lanes to just one as people passed through standing water as deep as the door sills. The flooded areas looked to be hood-high in some areas we steered around. Broken down cars were here and there. Our test Mazda CX-5 crossover's bit of extra ground clearance may have saved our bacon.
Stopping, turning, and staying free from hydroplaning was not a problem. If we could offer more scientific data on the tires we would, but ours is a real-world test, so we can only do our best to report what we experience.
Tire Rack rates the Michelin CrossClimate 2 a 9.5 out of 10 which it calls "Excellent" in wet performance. Based on our driving in heavy rain and flooding in suburban, highway, and urban scenarios, we can attest to that rating's validity.
Watch Torque News for the much-anticipated snow test of the Michelin CrossClimate 2 tires. With the extremely wet year we have had in New England thus far, we suspect it won't be long now.
Note: This is not a paid promotion. The original four tires were supplied by Michelin and were mounted and balanced at the author's expense. The fifth replacement tire following the puncture was paid for by the author.
John Goreham is a long-time New England Motor Press Association member and recovering engineer. John's interest in EVs goes back to 1990 when he designed the thermal control system for an EV battery as part of an academic team. After earning his mechanical engineering degree, John completed a marketing program at Northeastern University and worked with automotive component manufacturers, in the semiconductor industry, and in biotech. In addition to Torque News, John's work has appeared in print in dozens of American news outlets and he provides reviews to many vehicle shopping sites. You can follow John on TikTok @ToknCars, on Twitter, and view his credentials at Linkedin
Re-Publication. If you wish to re-use this content, please contact Torque News for terms and conditions.