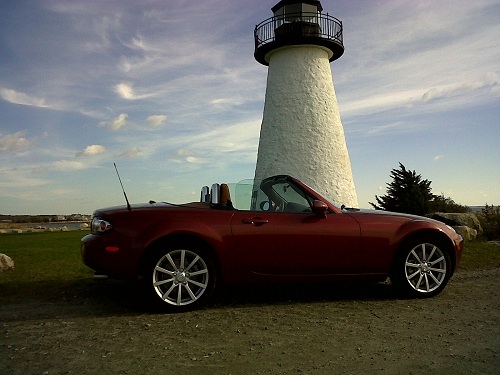 5 important convertible buying tips
Please
SHARE
with friends and include TorqueNews in
Google Alerts
for tomorrow's interesting stories.
With the coming of spring comes robins, forsythia, tulips and crocuses, and the most beautiful sight of all, the convertibles. Here are some tips garnered by a long-time convertible owner.
What Type Of Convertible Do You Want
There are a lot of convertibles available, everything from the Nissan Murano Crosscarbriolet Sport Utility convertible to the tiny MINI Roadster. How are you going to be using this new car? Are you planning long road trips through the countryside antiquing? Or do you plan to lower it, add some go-fast bits and go to track days? Will the family be with you? If so, you need a four-seater, which narrows your choices. You should also give serious consideration to your tires and spare tire options. If you will be cruising 500 miles from home on holidays, what is your plan if you get a flat? Think hard about picking a model with a temporary spare, or at least run-flats. If you plan to auto-cross, it is not an issue. Buy the wrong one and you may end up with a car that doesn't work for your lifestyle.
Livability
Think about your idea of using a convertible. Do you have in mind replicating the Fiat Spider, Lotus Elan experience of yesteryear? Will your rides be minimalist man-machine connecting as you sweep through turns on a warm summer's day? If so, you are in luck because you simply need to buy a Miata and you will be complete. However, if you plan to use that car from late March through Early December there are some important things to look for. First, seats are the most important part of extending your season. Heated seats are a must because you will want to use your car on cool mornings and cool evenings in spring and fall. Seat heaters extend a convertible's usability. If your budget puts you into the luxury car range, look for cooled seats as well. These help extend your days in the car during the heat of summer. If you are the nonconformist who plans to drive your convertible in the winter you may want to invest in dedicated snow tires. They may save your life, and since they preserve your mild season rubber, they don't actually cost you much in the long run. If you opt for "all-season" tires you may find they work poorly much of the time.
Pages
Please
SHARE
with friends and include TorqueNews in
Google Alerts
for tomorrow's interesting stories.