The new 2023 Range Rover P440e extended-range plug-in hybrid-electric vehicle is expected to earn a 48 mile EV range estimate from the EPA. A range of this distance is enough to cover nearly all the trips made by most U.S. drivers according to driver behavior studies. With its ability to preserve EV range for driving in dense urban areas and operate as a hybrid on the highway, the new Range Rover will operate with reduced or zero emissions in all circumstances.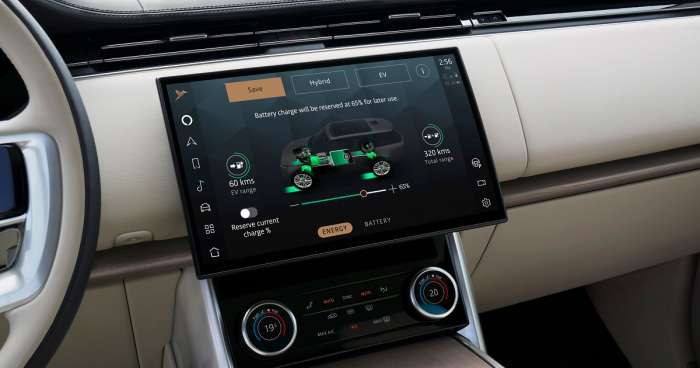 Nick Collins, Executive Director of Vehicle Programmes, Jaguar Land Rover, said, "New Range Rover is the most desirable, elegant, and capable luxury SUV in the world. Our efficient new Extended-Range Plug-in Hybrid Electric Vehicle powertrain elevates the driving experience with a fine balance of performance, refinement, and efficiency, enabling owners to complete whisper-quiet zero-emissions journeys."
Related Story: 5 Plug-in Hybrid EV Myths Battery-Electric Purists Wish Were True
As the respected EV advocate Nikki Gordon-Bloomfield explained in a detailed story for Green Car Reports, around 98 percent of all single-trip journeys are under 50 miles in length, with trips over 70 miles in length accounting for just one percent of all single-trip journeys. A vehicle like the Range Rover P440e extended-range plug-in hybrid-electric vehicle can operate during the typical work week as an EV, but also take extended road trips without the hassles of charging on the go.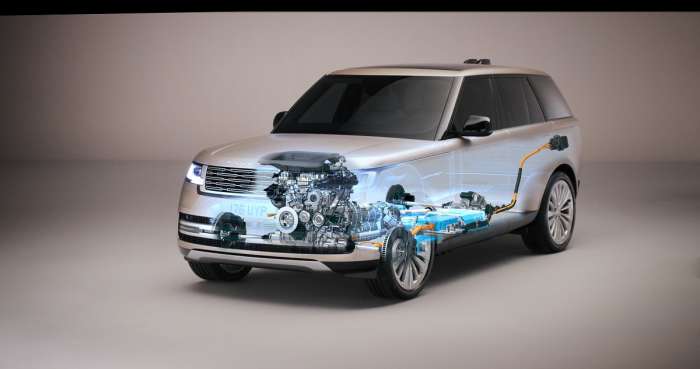 Joining the P440e Extended-Range Plug-in Hybrid model, the New Range Rover will also be available with a choice of a mild-hybrid six-cylinder powertrain, plus an all-new Twin Turbo V8. Customers can choose between four-, five- and seven-seat interiors across Standard (LWB) and Long Wheelbase (LWB) body designs. Range Rover says that its first all-electric Land Rover vehicle will join the line-up in 2024.
Check back in with Torque News later this year for more on Range Rover's expansion into the green vehicle space. We hope to have the opportunity to drive and report on the new 2023 Range Rover P440e at a media event before year-end.
Range Rover PHEV images courtesy of Range Rover.
John Goreham is a long-time New England Motor Press Association member and recovering engineer. John's interest in EVs goes back to 1990 when he designed the thermal control system for an EV battery as part of an academic team. After earning his mechanical engineering degree, John completed a marketing program at Northeastern University and worked with automotive component manufacturers, in the semiconductor industry, and in biotech. In addition to Torque News, John's work has appeared in print in dozens of American news outlets and he provides reviews to many vehicle shopping sites. You can follow John on TikTok @ToknCars, on Twitter, and view his credentials at Linkedin
Re-Publication. If you wish to re-use this content, please contact Torque News for terms and conditions.