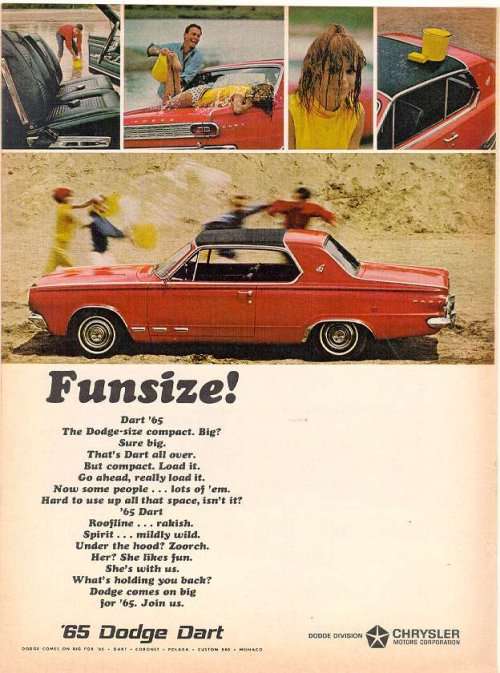 1965 Dodge Dart advertisement (full page)
This example of advertising for the 1965 Dodge Dart showcases a 2-door coupe and reads:
Funsize!
Dart '65
The Dodge-size compact. Big?
That's Dart all over.
But compact. Load it.
Go ahead, really load it.
Now some people . . . lots of 'em.
Hard to use up all that space, isn't it?
'65 Dart
Roofline . . . rakish.
Spirit . . . mildly wild.
Under the hood? Zoorch.
Her? She likes fun.
She's with us.
What's holding you back?
Dodge comes on big
for '65. Join us.
Read more about this car in Looking Forward to the Past in a Dodge Dart.