Furthering its worldwide commitment to hybrid and alternative fuel vehicles, Toyota is introducing an ultra-compact battery electric vehicle.
This new C+pod will be initially sold for 2021 in Japan only in limited quantities for government and business use. The current plan is to release C+pod to the general public for 2022.
The adoption of battery electric vehicles (BEV) falls in line with Toyota's lofty goals of manufacturing a minimum of 25% of its sales as hybrid or alternative fuel vehicles by the year 2025. A similar gauntlet has been thrown down to make these alternative powerplant options available for every Toyota model sold. You know, since Tesla became a household name, Toyota is a matter of "when," not "if" when it comes to electric cars.
Folks, we are talking about the possibility of a Tundra Hybrid, 4Runner Hybrid and even a Tacoma Hybrid too.
With the incredible demand of popular U.S. models like RAV4 Prime, Prius Prime and RAV4 Hybrid, this got me thinking about this C+pod even more.
Could this model, in spite of its small size, be successful in the United States?
Toyota C+pod specifications
C+pod is an environmentally friendly two-seater vehicle ideal for specific uses. I can imagine this would be useful for businesses who travel to meet with clients, along with people who have short commutes in both city and mountainous areas.
Picture a smaller vehicle with terrific agility and maneuverability. C+pod is just over 8 feet long, 4 feet wide and 5 feet tall. Turning radius is approximately 12.7 feet. Crazy turning ability.
C+pod can travel approximately 93 miles on one battery electric charge. This makes it effective for short-to-medium business or personal commutes and trips.
Charging can be done both in your home and at available charging stations. Depending on whether you use 100V/6A or 200V/16A, charging times can be as short as 5 hours or as long as 16 hours.
Vehicle weight is approximately 1,521 pounds.
Torque News reporter Armen Hareyan created a video detailing this new battery electric vehicle. You can see it here or by following Torque News YouTube channel.
Would this Toyota C+pod work in US?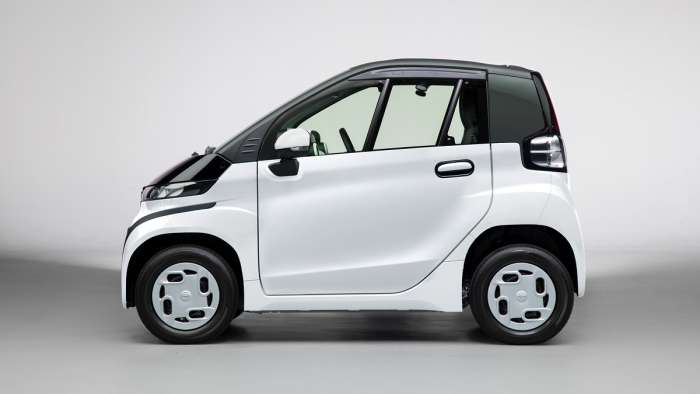 This is the ultimate question. There seem to be cycles where consumers go from preferring gas-efficient vehicles to more trucks and SUVs (and back to mpg, of course). Currently SUVs are the hot picks, and many manufactures are discontinuing once-popular sedan models and entire product lines.
Of course, there are many popular Toyota models that accomplish both space/versatility and great gas mileage (see 2021 Toyota Sienna Hybrid and Highlander Hybrid).
I feel a sub-compact or ultra-compact option would work in the United States, but for very specific purposes. For example, people who commute daily to work and would only require themselves or one other passenger.
Time for your thoughts on Toyota C+pod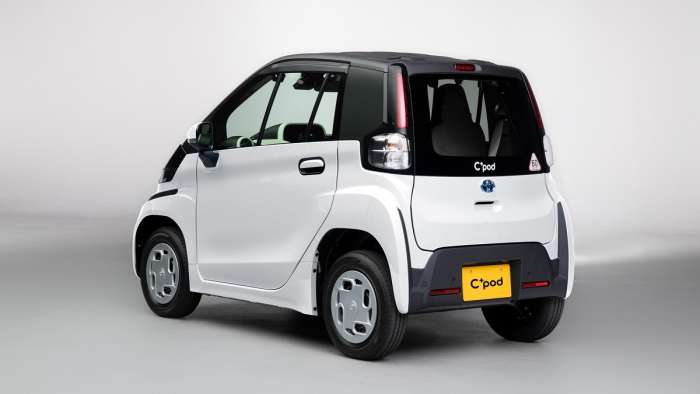 What do you think of this new C+pod? Could you see a use for it in the United States and how would you utilize it?
Of current Toyota car and truck and SUV models, what ones would you like to see offer a battery electric vehicle option?
Are you a fan or owner of 2021 Toyota RAV4 Prime or RAV4 Hybrid? How has your experience been with Toyota RAV4 Hybrid or RAV4 Prime so far?
Thanks for reading everyone. See you next story when I demonstrate Toyota Lane Tracing Assist.
Follow Jeff Teague on social media:
- My Toyotajeff.com website
- My Torque News / Toyota News column
- YouTube channel - My "Toyotajeff" Toyota reviews
- My Facebook page
- Instagram page @toyotajeff1
- Twitter @toyotajeff1
Thank you everyone for following me.