Mopar already has over 200 items designed specifically for the 2021 Jeep Gladiator and their newest item is sure to be a hit for anyone who uses their Gladiator to tow. Mopar now has a trailer brake controller that will let drivers slow the trailer down independently rather than putting all the pressure on the Gladiator's brakes.
How the Trailer Brake Controller Works
The trailer has to be properly equipped for the brake controller to work. The new Mopar trailer brake controller will give the Jeep Gladiator owner the ability to activate the electronic brakes on the trailer. The additional braking power will give the Gladiator better stopping power. The additional brakes mean that the Gladiator driver won't have to ride the truck's brakes when heading down hill or on steep grades.
"At Mopar, we continue to expand our comprehensive Jeep portfolio, which includes more than 500 factory-backed, quality-tested parts and accessories," said Mark Bosanac, Head of Mopar Service, Parts and Customer Care, FCA – North America. "Our new trailer brake controller improves Jeep Gladiator's braking efficiency and maximizes safety when towing."
Brake Controller Can be Ordered Straight from the Factory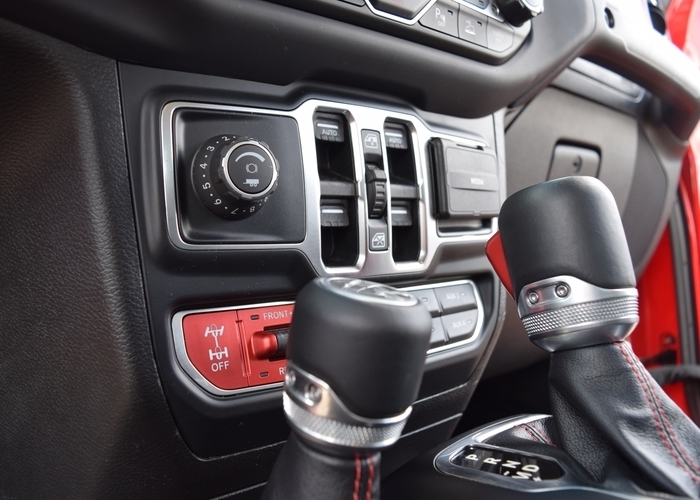 Because this new trailer brake controller is from Mopar and "factory backed" it can be installed at one of Mopar's custom shops located adjacent to the Jeep Gladiator factory in Toledo, Ohio, when you order your Gladiator. It is also designed to be easily integrated into the Gladiator's instrument panel. It fits right in front of the transmission shifter. The round controller knob matches the vehicle's interior. Mopar has designed the controller so that it can be retrofitted into the 2020 Jeep Gladiators as well. The amount of brake force on the trailer may be customized depending on load requirements, which is an added plus.
The new Mopar trailer brake controller has a suggested price of $299. If you add the controller when you order the vehicle, you can build it into the overall cost of the Jeep Gladiator. Or you can buy it from Mopar as an upgrade. The standard Mopar factory-backed warranty coverage includes two years/unlimited miles from date of purchase or up to the remainder of the new-vehicle's warranty of three years/36,000 miles.
Follow Mary Conway at @maryconwaymedia and send her car news tips for future stories.