The Crown, Century, and Cedric were phenomenal luxury cars of the 1980's and 90's. These sedans showed Japanese power and money. They were what the Rolls Royce and Bentley were in the UK. If you were a top businessman or politician, you didn't drive a Toyota Crown or Century, you were always chauffeured in one.
However, unfortunately, you could not buy a Toyota Crown in the United States because Toyota would not sell it here. They marketed it as the Avalon, and it was Toyota's American version of the Crown. However, according to Toyota, they will now sell the 2022 Toyota Cross in the United States starting October of 2022. That's in a few months.
Unfortunately, things like Pricing and full specs or even a debut have not been released however a Motor1.com wrote an article showcasing a leaked patent photo of the 2022 Crown which is completely redesigned with all new fenders and a rear end that it straight from the future.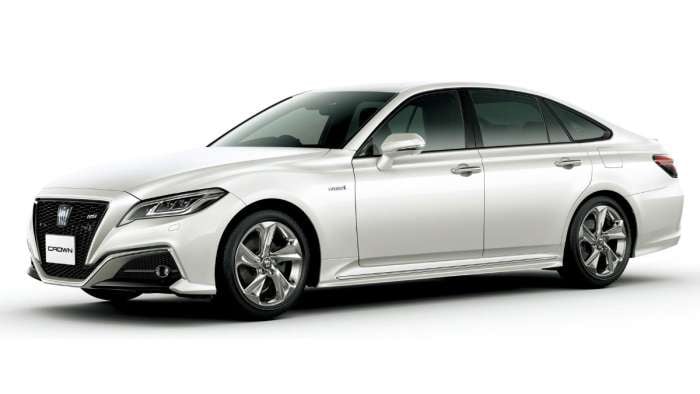 Now according to Motor1.com, "Toyota wants to sell the reinvented Crown with a four-cylinder 2.5-liter hybrid engine hooked out to a CVT." Now making the Crown a hybrid is not that much of a surprise. I think within the next 5 years we will not see another pure ICE vehicle from Toyota. They will either be hybrids, plug-in hybrids, or full EVs.
There were no leaked photos of the interior however I strongly believe it will look no less than the outside does. I mean looking at it from the back it is just so majestic. Something that just screams the Japanese luxury aesthetic. The front looks like it is sharing some features of the front of the 2023 Toyota bZ4X. Could this mean an EV version of the Crown? It is certainly big enough to ride on that platform and I think with the current technology that Toyota has and the demand for more luxury EV sedans in America, we would definitely welcome a Crown EV.
Whether or not this ostentatious luxury car will succeed in America or not depends solely on how Toyota markets it. If Toyota can prove that this has the same reliability and comfort of the Avalon, then I think a lot of former Avalon owners will jump on the Crown train however it is highly unlikely to see high sales if Toyota markets the Crown as a Rolls Royce or Bentley competitor.
What do you think? Do you like the leaked images of the 2023 Toyota Crown? Would you buy one? Let us know in the comments below.
Harutiun Hareyan is reporting Toyota news at Torque News. His automotive interests and vast experience test-riding new cars give his stories a sense of authenticity and unique insights. Follow Harutiun on Twitter at @HareyanHarutiun for daily Toyota news.