Lucid has thrown open the doors of its design studio in a new video detailing the brand's philosophy of cooperation between departments creating a better product sooner. The clean, open concept space houses multiple departments and aims to foster better communication than traditional formats where colleagues can feel shut out from other branches of the automotive design process.
The space features numerous desks, no cubicles, a presentation space, and an upper gantry level looking down on the central clay modelling area given pride of place.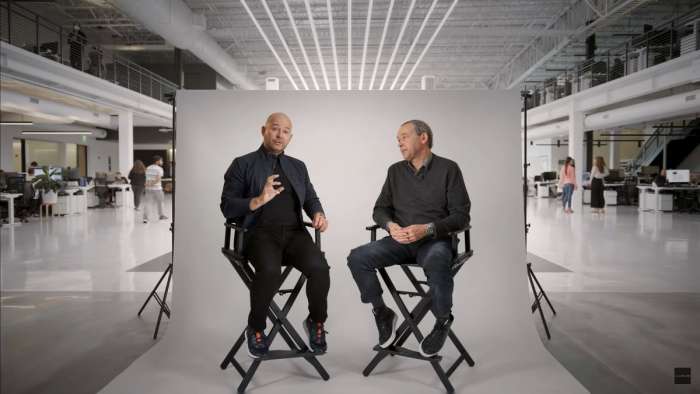 The thinking behind the setup is that it allows people to work together more easily, giving employees the ability to walk over to a different department when they have a question or suggestion rather than sending memos and emails. It's a bustling space as evidenced by the people milling around in the background as Senior Design VP Derek Jenkins and CEO Peter Rawlinson talk us through the space.
Related Story: Lucid Is Building More Air Dream Editions To Celebrate European Expansion
Insight From The Boss
Rawlinson tells us that the relationships between departments at large car companies can be quite adversarial, especially between Design and Engineering. Design often wants to do things that Engineering simply can't make happen and Engineering can be led by utilitarian thinking over the high art of car design. Not so in Lucid's design center, which allows conflicts to be dealt with face to face without endless bureaucratic back-and-forth. Jenkins adds that they aren't there to design highfalutin concept cars, and having the engineers nearby prevents the designers from getting lost in their sketchbooks.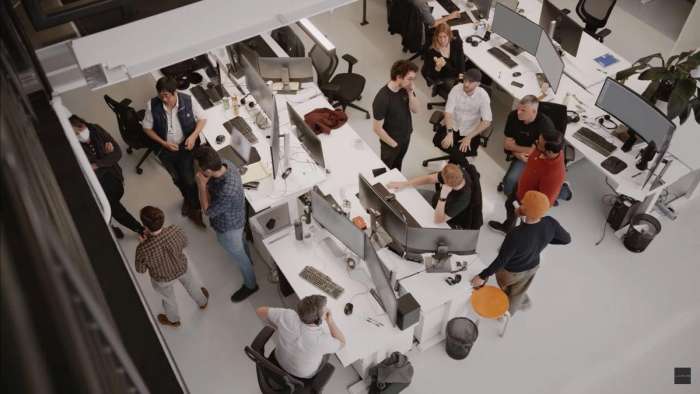 Departments
Lucid's design studio incorporates a wide range of departments outside of design and engineering to make sure the brand moves forward as a unified force with everyone on the same page. Clay modelers, UX designers, CAD staff, advanced engineering, aerodynamics, and feasibility all have their areas inside the cavernous studio with the branding team in charge of the website, videos, and photography included to keep Lucid's identity cohesive as it moves forwards.
Related Story: Lucid Q1 Earnings: Outstanding News For LCID Investors
Perhaps the best part of the entire video is the construction time lapse showing the installation of the robotic arms which allow for the accurate sculpting of full-scale clay models.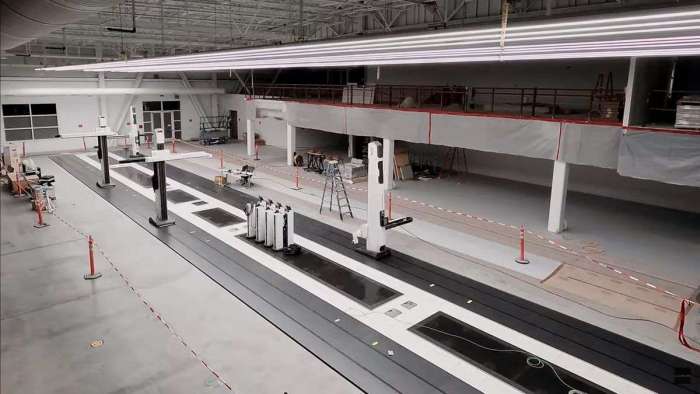 Rawlinson then goes into the decision process behind the Lucid Air, saying that they chose to build a sedan first because the shape allowed for the high-voltage architecture and miniaturized powertrain to have the maximum impact in terms of space. Body the size of an E-Class with an S-Class interior and all that. Making an SUV would have lessened that impact as it provides more room to hide motors and batteries and Lucid wanted to make a statement with the Air. Now that they've done so it's time to build the SUV that buyers are clamoring for.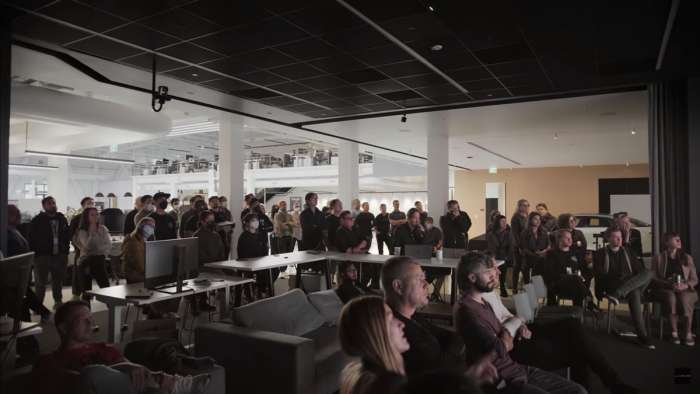 The video ends with Jenkins and Rawlinson touting Lucid's approach as a fusion of art and science, of software and hardware producing a vehicle that's both a computer on wheels and a great driving machine. As they see it, the design process used by Lucid is the next step in accelerating the transition to sustainable mobility.
Here's the full video, enjoy!
Images by Lucid Motors licensed by CC BY 2.0.
James Walker is an Automotive Journalist at Torque News focusing on Lucid Motors. If it's got wheels he's interested, and he's looking forward to seeing what kind of cars the EV revolution brings us. Whether it's fast, slow, new, or old, James wants to have a look around it and share it in print and on video, ideally with some twisty roads involved. You can connect with James on Twitter, Instagram, and LinkedIn.