Lucid Is Building More Air Dream Editions To Celebrate European Expansion
Celebrations for the opening of Lucid's first European Studio are underway at Odeonsplatz in the heart of Munich's old town. The Studio is a watershed moment for the EV brand, and one no doubt calculated to put the luxury EV cat among the established German pigeons. Both Mercedes and Porsche are based a couple of hours' drive away while Audi in Ingolstadt can be reached in under an hour. BMW, itself headquartered in Munich, is basically around the corner.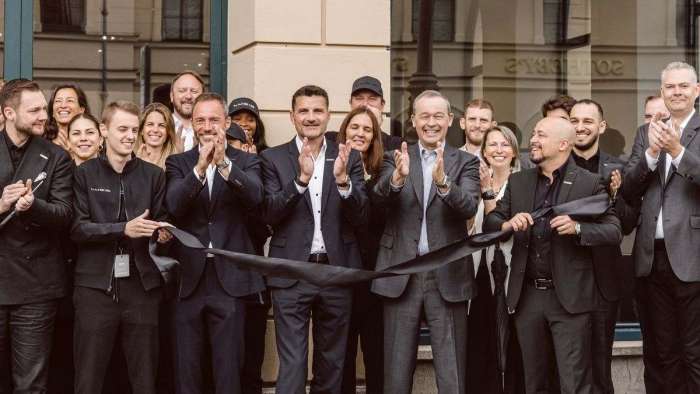 More Lucid Studios are set to open in Germany, the Netherlands, Norway, and Switzerland in 2022.
We've officially landed in Europe. We're proud to be sharing the most-efficient, longest-range #EV with the world, right here in Munich, Germany. #LucidAir #DreamAhead pic.twitter.com/5XKpvHuAur

— Lucid Motors (@LucidMotors) May 13, 2022
More Dream Editions
Lucid's celebrating its European entry by giving existing reservation holders the opportunity to upgrade to a Dream Edition Lucid Air. A source at Lucid told us that all European Air deliveries, including Dream Editions, will be new builds. Here's what the press release has to say:
"After successfully launching Lucid Air Dream Edition P and Lucid Air Dream Edition R in North America, with a limited volume of 520 units, Lucid announced it will offer a very limited number to existing reservation holders in Europe to celebrate the launch of Lucid Air."
Building a handful more Dream Editions could very well rub the people who put down $170,000 for an as-yet-unproven electric car the wrong way. There were murmurs of this sort when the nearly-but-not-quite as powerful Grand Touring Performance was announced with 1050 horsepower. How this plays out PR-wise remains to be seen.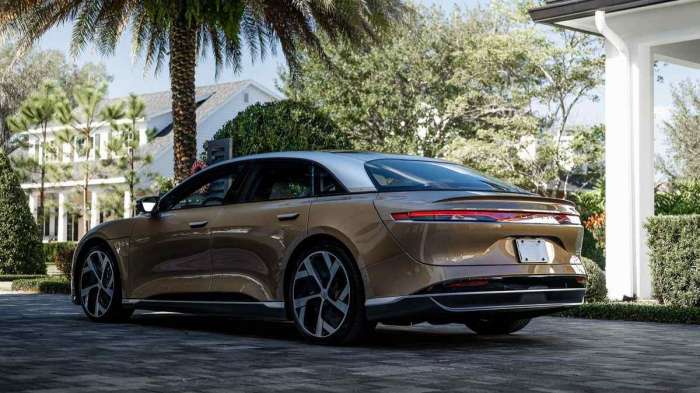 Pricing & Deliveries
Dream Editions will be priced at €218,000 in Germany, €222,000 in the Netherlands, CHF199,000 in Switzerland, and 1,850,000 krone in Norway with the first deliveries expected to take place in late 2022. The difference in price between Germany and the Netherlands is due to the nations' differing tax rates.
"The expansion into Europe and the decision to offer Lucid Air Dream Edition in this market serve to strengthen Lucid's position as a global brand and further supports our mission to elevate the standards of the electric vehicle industry. The company's first offering, Lucid Air Dream Edition, delivers 0-100 km acceleration in 2.7 seconds or an estimated 900 km* of range on a single charge, along with a 924 V electrical architecture for impressive fast charging – all the performance, the quality, and the range that make it perfectly suited for the European market." - Zak Edson, VP of Sales and Service, Lucid
Still To Come
Lucid will offer the full range of Pure, Touring, and Grand Touring Lucid Airs in Europe with pricing to be announced later this year. The Air Pure is currently estimated to start at €100,000 for Germany and the Netherlands, CHF100,000 for Switzerland, and 1,000,000 krone in Norway.
Lucid is currently accepting reservations at €300 a pop in Austria, Belgium, Denmark, Finland, France, Italy, Monaco, Spain, Sweden, and the UK. A right-hand drive Lucid Air is planned for the UK.
Related Story: Lucid Motors Is Expanding Into Where?
Images by Lucid Motors licensed by CC BY 2.0.
James Walker is an Automotive Journalist at Torque News focusing on Lucid Motors. If it's got wheels he's interested, and he's looking forward to seeing what kind of cars the EV revolution brings us. Whether it's fast, slow, new, or old, James wants to have a look around it and share it in print and on video, ideally with some twisty roads involved. You can connect with James on Twitter, Instagram, and LinkedIn.