Lucid Tripled Deliveries In April As Manufacturing Speeds Up At AMP-1
Lucid delivered 300 cars in April, nearly tripling the monthly pace of Q1 2022 reports Arab News. Lucid handed owners the keys to 120 cars a month in the first three months of 2022 according to CEO Peter Rawlinson as he spoke with reporters during the signing ceremony celebrations for Lucid's planned Saudi Arabian factory known as AMP-2 after the AMP-1 facility in Arizona. More Lucids getting to buyers is exactly what shareholders want to hear with $LCID taking a hammering in recent months.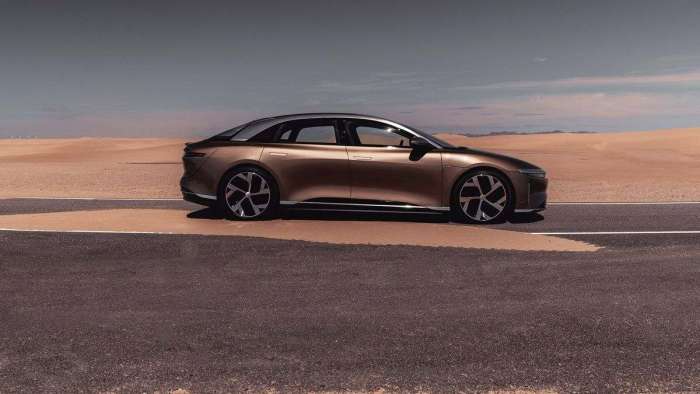 New Production Targets
Lucid's previous target was production of 500,000 units per year by the end of the decade, but that's been brought forwards to the mid-decade timeline with the building of the Saudi Arabian facility. According to Rawlinson, AMP-1 will ramp up to 350,000 units annually by 2025 while AMP-2 in the King Abdullah Economic City will supply a further 155,000 when running at full speed. These cars will initially be reserved for the Saudi Arabian market before moving on to other Middle Eastern nations. In April Lucid announced a 100,000 vehicle order from the Saudi government to be fulfilled over the next ten years.
Rawlinson also took the opportunity to let audiences know that Lucid's least expensive vehicle for the moment, the Air Pure, would be launching this year priced at around $87,000 with the potential to travel 400+ miles on a single charge.
"The obstacle of EV is the prices of a vehicle. We can use our technological advantage to make cars that go further with fewer batteries, which means we can make the cars more affordable to buy and run because it consumes less energy."
The Lucid CEO also discussed the company's break-even point in the future, divulging that the question is increasingly becoming whether to play it safe and break even as soon as possible or continue to put money into rapid expansion for a larger payoff in the future.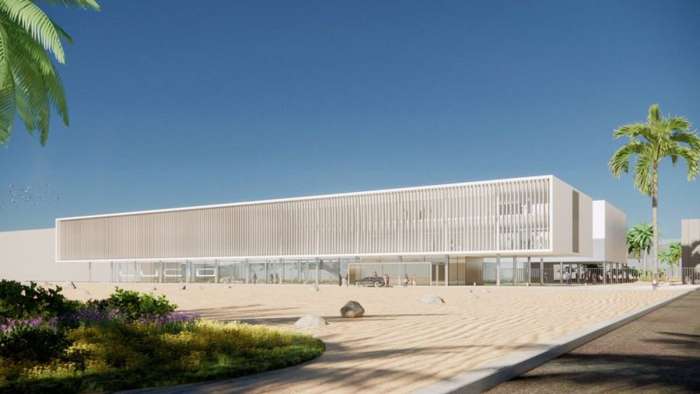 AMP-2 Details
AMP-2 will begin by assembling semi-knocked down Lucid Air kits shipped over from Arizona with Saudi employees flown to the States to get a handle on Lucid's production processes and quality standards. Down the road AMP-2 will build Airs from scratch as does AMP-1, while also producing battery packs, motors and inverters as part of Lucid's vertically-integrated production system.
The company opened its first European sales Studio in Munich earlier this month, with European Air customers expected to take delivery towards the end of 2022. A right-hand drive version of the Air is planned for the UK, and a very limited number of Air Dream Editions will be produced for these markets.
Related Story: These Guys Drove A Lucid Air 687 Miles On A Single Charge
Images by Lucid Motors licensed by CC BY 2.0.
James Walker is an Automotive Journalist at Torque News focusing on Lucid Motors. If it's got wheels he's interested, and he's looking forward to seeing what kind of cars the EV revolution brings us. Whether it's fast, slow, new, or old, James wants to have a look around it and share it in print and on video, ideally with some twisty roads involved. You can connect with James on Twitter, Instagram, and LinkedIn.