Lucid Secures Next-Generation Semiconductors In Multi-Year Deal
American semiconductor firm Wolfspeed has announced a multi-year deal to supply Lucid Motors with advanced silicon carbide semiconductors as part of opening celebrations for its new production facility. Wolfspeed bills itself as the global leader in silicon carbide technology and said that Lucid is already using its products, which help it achieve its groundbreaking range and efficiency figures.
Next-Generation Chips
Silicon carbide semiconductors improve in leaps and bounds over traditional silicon units with the ability to perform their functions much more quickly than previous designs with reduced energy and heat losses during operation. This improved functionality allows silicon carbide semiconductors to be much smaller while still performing their operations to the same level.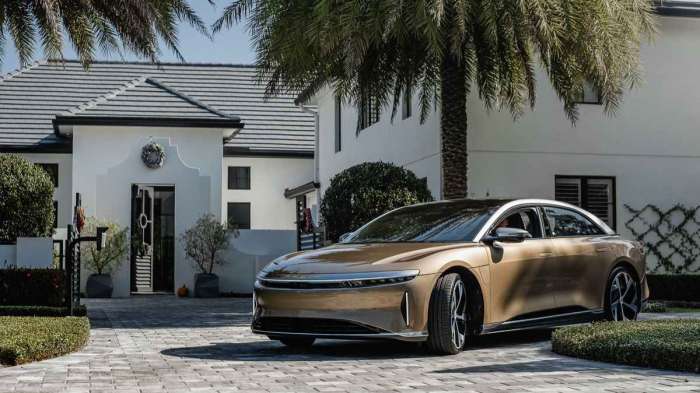 Mohawk Valley Fab
Wolfspeed's new facility is known as Mohawk Valley Fab and is located in Marcy, New York. With its inauguration held on April 25th it became the world's largest 200 mm silicon carbide fabrication facility, and its output should go a long way towards easing Lucid's supply chain woes, at least as far as semiconductors are concerned. The vital electronic components are in short supply across the automotive industry as a result of the pandemic, which saw production contracts snapped up my home electronics producers as car plants sat idle during the various lockdowns.
"Lucid Motors is an emerging leader in not only electric vehicles, but the entire automotive industry. As the world advances towards an all-electric future for transportation, Silicon Carbide technology is at the forefront of the industry's transition to EVs, enabling superior performance, range and charge time. Our investment in the Mohawk Valley Fab ensures our customers, including Lucid, have access to the advanced products they need to deliver innovative solutions to the market." - Gregg Lowe, Wolfspeed CEO
In The Air
As Lucid CEO Peter Rawlinson has said many times, efficiency has always been priority number one in the design of the Lucid Air, with its blistering performance and record-breaking range following as results of that focus. Wolfspeed's XM3 silicon carbide power modules products play a role in this efficiency and are used in the Air's power inverters which convert the battery's DC output into AC to be used by the car's lighting and other systems. This, says Wolfspeed, results in "low switching losses, minimal resistance, and high power density" in the Air's small-but-mighty power units.
"With the perfect blend of high performance and high efficiency, Wolfspeed's innovative Silicon Carbide MOSFET power semiconductors are an ideal fit for Lucid's advanced technology." - Eric Bach, Senior Vice President of Product and Chief Engineer at Lucid
Wolfspeed was founded in 1987 and is headquartered in Durham, North Carolina. The company provides cutting-edge energy efficient solutions for electric vehicles, fast charging, communications, renewable energy and storage, as well as the aerospace and defence industries.
Related: Formula E's Gen 3 Car Shows The Future Of EVs
Images by Lucid Motors licensed by CC BY 2.0.
James Walker is an Automotive Journalist at Torque News focusing on Lucid Motors. If it's got wheels he's interested, and he's looking forward to seeing what kind of cars the EV revolution brings us. Whether it's fast, slow, new, or old, James wants to have a look around it and share it in print and on video, ideally with some twisty roads involved. You can connect with James on Twitter, Instagram, and LinkedIn.