Lucid Is Building 40-50 Cars A Day, Gets A New Buy Rating
Wall Street stock brokerage firm R.F. Lafferty gave Lucid's stock price a boost on Monday with the announcement that it now rates LCID as a "Buy." The stock is up 14% in the past 5 days at the time of writing.
Why the Buy?
Lafferty analyst Jaime Perez reports that Lucid's investment in its technology, especially its batteries, is the differentiating factor between the Californian automaker and its competitors. With more driving range and horsepower than its rivals Perez sees Lucid as an attractive stock and has given it a $19 price target.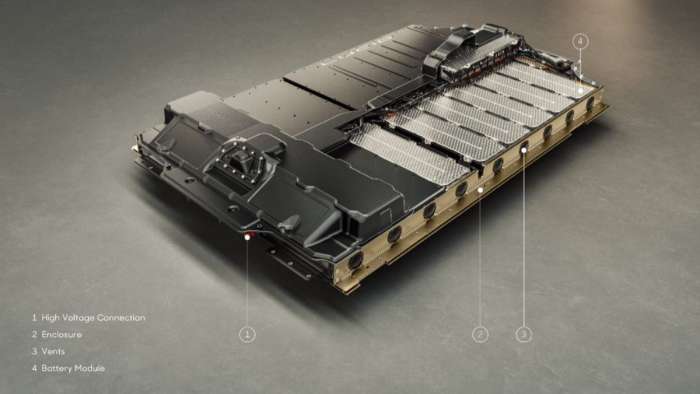 Lucid stock rose 8.1% by noon on the day of the announcement and has continued its climb since. Bloomberg reports that Lucid's latest rating gives it a 50% Buy rating with analysts split 3-2-1 on whether investors should buy, hold or sell.
Perez also referenced Lucid's strong order book, with more than 37,000 vehicles ordered representing a value of $3.5 billion for the manufacturer not taking into account the value of the 100,000 units ordered by the Saudi Arabian government. Reports tell us that R.F. Lafferty is confident in the demand for Lucid's luxury electric vehicles and the company's ability to deliver them.
The 37,000 orders on the books are all for variations of the Air sedan, with reservations for the upcoming Gravity SUV not yet open. Lafferty's analysts mention the possibility of a high-performance Lucid coupe and a pickup truck before the end of the decade.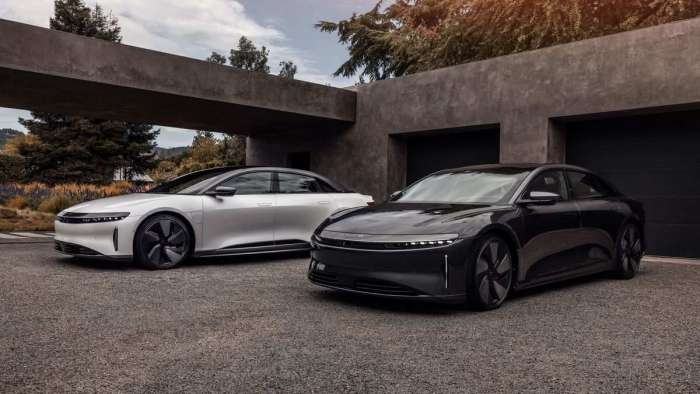 Lucid Building 40-50 Cars Per Day
In other positive Lucid news it sounds as though production volume may be starting to increase after the delays and reduced production guidance that have previously throttled AMP-1's output. Rohail Saleem over at Wccftech reports that Lucid is now building between 40 and 50 cars each day, citing the site's own sources and postings in the Lucid Owners forum.
News broke recently that six high-level executives who dealt with production and logistics had either left or been fired, including former VP of Global Manufacturing Peter Hochholdinger. Lucid brought in Steven David as Snr. VP of Operations and the move appears to be paying off. The logistics side of things is reportedly running more smoothly after operations were moved to AMP-1 and production is up from its pre-managerial shuffle rate of 5-15 cars a day.
Saleem estimates that at this rate Lucid can build around 1000 vehicles a month, with more to come as further production issues are ironed out giving credence to Lucid's reduced guidance of 6000-7000 vehicles built during all of 2022.
Related Story: Tech Talk: Lucid's Electric Motors Are The Best In The Business
Images by Lucid Motors licensed by CC BY 2.0.
James Walker is an Automotive Journalist at Torque News focusing on Lucid Motors. If it's got wheels he's interested, and he's looking forward to seeing what kind of cars the EV revolution brings us. Whether it's fast, slow, new, or old, James wants to have a look around it and share it in print and on video, ideally with some twisty roads involved. You can connect with James on Twitter, Instagram, and LinkedIn.