Lucid Adds Experienced Personnel To Its Financial Team Ahead Of Expected Growth In 2022
Lucid has hired a pair of experienced finance officers with the goal of strengthening "the financial arm of Lucid as a rapidly growing public company," ahead of a year in which it hopes to build on the successes achieved in 2021 and expand the company's position around the world. With Lucid opening its first overseas pop-up Studio in Saudi Arabia and advertising its hiring intentions across Europe and Asia it's safe to say the two will have plenty to be getting on with. Both men will report directly to Chief Financial Officer Sherry House.
I am thrilled to welcome Gagan and Mustally to Lucid as we embark on another year of unprecedented growth for the company," said Sherry House, CFO, Lucid Group. "With their leadership and deep expertise, we'll be able to further develop and maintain critical infrastructure within Lucid that will best serve our stakeholders against the backdrop of the company's global expansion and growing demand for its products.
Gagan Dhingra, CPA - VP of Accounting and Principal Accounting Officer
Mr. Dhingra brings 20 years of experience to his new position at Lucid, where he will take the helm of the company's accounting, tax, and internal control functions, ensuring that the financial statements it publishes are correct and protecting it against fraud.
Prior to his hiring at Lucid, Mr. Dhingra worked for planning software company Anaplan, where he was responsible for overseeing the company's treasury, accounting, and tax operations. He has also worked for data storage provider Seagate, pharmaceutical company McKesson, and multinational accounting firm Ernst & Young.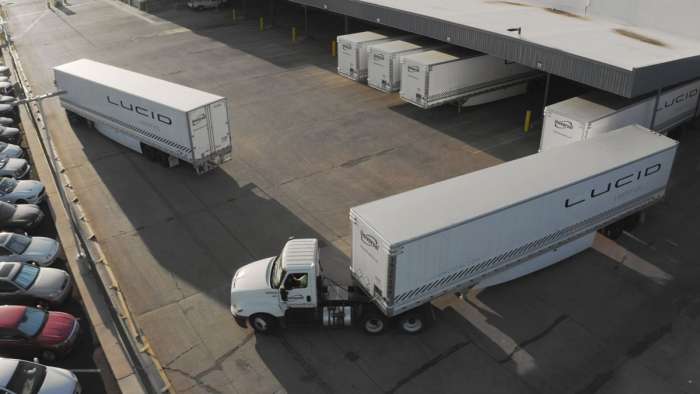 Mustally Hussein - Managing Director, Global Treasurer, Head of Financial Services
Mr. Hussein joins Lucid to provide strategic leadership to the Treasury, Risk and Financial Services functions. Areas of the business that he'll be responsible for include:

Capital markets activities, banking relationships, global cash management, financial risk management, global insurance, financial services including loans and leases.
Another area of responsibility for Mr. Hussein will be optimizing Lucid's capital structure in leveraging a combination of debt and equity to finance the company's operations and growth. With Lucid recently raising more than $2 billion through the sale of convertible senior notes he'll certainly have some cash on hand to play with. Mr. Hussein will also be tasked with making use of Lucid's current assets and maintaining sufficient cash flow to meet short-term goals and obligations, as well as making continuous improvements to the company's balance sheet.
Lucid's new Head of Financial Services comes to the company from a role as the Vice President and Treasurer at Herc Holdings Inc., a heavy equipment rental company which posted revenues of $1.8 billion in 2021. He has previously held senior financial positions at Hyundai Capital America and National Grid, a British gas and electricity company.
Ready for 2022
Both men bring experience in finance at a multinational level, and Lucid hopes their coming aboard will set the company up for a year of growth in markets around the world over the coming year. We'll be keeping a close eye on how all this pans out for Lucid at Torque News, and will keep you updated with all the latest developments.
Images by Lucid Motors licensed by CC BY 2.0.
James Walker is an automotive journalist at Torque News focusing on Lucid Motors electric vehicles. If it's got wheels he's interested in it, and he's very excited to see what kind of driver's/performance cars the EV revolution brings us. Whether it's fast, slow, new, or old, James wants to have a look around it and share it in print and on video, ideally with some twisty roads or a track involved. You can connect with James on Twitter, Instagram, and LinkedIn.