True enough, there's been a bit of buzz in the news as to the pending European arrival of a 3-row, hybrid Honda CR-V, Via the Geneva Motor Show. Back in late 2016 with the media launch of Honda's reinvented 5th generation bread and butter 2-row family hauler, came the question from the press; why not a hybrid version? And more importantly for some, where was the 3rd row? We spend a week on the road in 2017 Honda CR-V Touring.
After all: Honda CR-V in its current form is the the longest, widest, and most powerful CR-V offered since the ever popular CUVs initial launch in 1997. And yes, it's long enough to facilitate a 3rd row, some regions already have it. For North American consumers 2018 Honda CR-V is a carryover from 2017. That's to be expected when looking to the timeline of Honda's first turbocharged CR-V.
But, what about a hybrid version? Is there any market for a CR-V hybrid in North America? Arguably Honda's committed to a relatively short term electrification of its car and light truck fleet. To date, electrification of Honda's lineup is limited to Honda Accord, Honda Clarity, Acura MDX, the RLX flagship sedan, and Acura NSX sport hybrid supercar.
Realty Check Honda style: The handwriting is on the wall as to Honda's commitment to electrify no less than 70% of the maker's lineup by model year 2022; punctuated by the recent presentation of the up-trim Civic-like 2019 Insight Hybrid, due to market this year. Insight is a tad larger than the present 10th generation Honda Civic, so they say! As in past generations Honda CR-V shared a manufacturing platform with Honda Civic.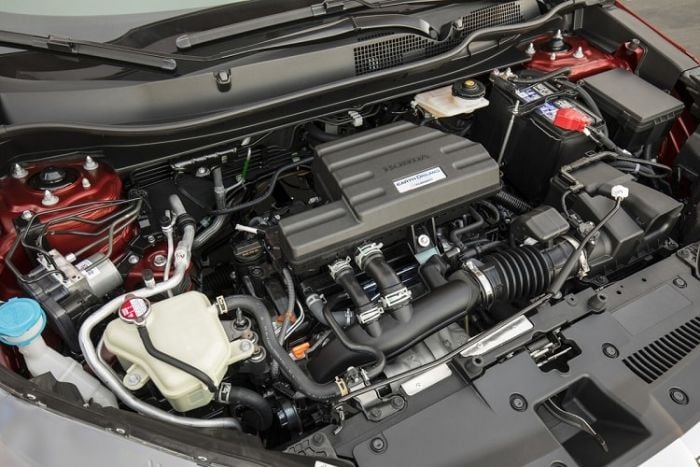 I'll step out on the ledge here and make a prediction or two based on my Honda experience. Inevitably, Honda CR-V will be available in a hybrid version. However, it will take an uptick in gasoline pricing to mainstream hybrid SUVs in the United States and beyond. For most CR-V buyers, the decision to go hybrid will come down to MSRP. In European markets the shift to electric is promoted through legislation and tax credit. Not so much so for most North Americans.
As to that 3rd row for CR-V? Could be, it's a little tight back there. Yet, I've experienced 3rd row seating in the competition. For Honda, Pilot answers the 3rd row, AWD call for most consumers. It may not pay Honda to undercut Pilot sales.