Coming from American Honda Motors in 2017
How does one improve on the best selling minivan in North America? January 2017 will bring the Detroit Auto Show reveal of Honda's reinvented Odyssey minivan. Our friends at Honda promise greater engine power, driver to car connectivity, posh interior refinement, greater fuel efficiency and standard feature passive and active occupant safety while holding the portal MSRP.
There's also talk in the media as to a possible all-wheel-drive option -- maybe! We do like the idea of a stellar family hauler that features sport sedan-like road handling performance while presenting group accommodating interior volume, flexible seating and 5-door hatchback utility of a midsize minivan. Read my latest take on the all new 2018 Odyssey here.
We take a look at Honda's turbocharged Civic Si
Promised to arrive at showrooms sometime in the Spring of 2017 is Honda's latest and greatest Civic Coupe Si. We previewed a concept that was said to be very close to the production version. Personally, while the exterior design "like or dislike" may be a matter of personal opinion and style sense, without argument, the interior fit and finish, color chart, and the promise of a 200+ horsepower 6-speed tire burner excites!
In short Honda's segment setting Civic Si style grows on you, with a promise of things to come.
Will we see Civic Type-R in 2017?
Good question Johnie!
We do know that the Civic Type-R "world car" has gone on sale in Europe and Japan. In-fact, it sold out in weeks, as will the U.S. bound Type-R when it arrives stateside most likely mid-year 2017 as a 2018 model. I sat in Civic Type-R at the Los Angeles car show in November. Sweet! Is an understatement. How much will U.S. consumers pay for Type-R?
Rolling off the truck is the all new 2017 Honda CR-V crossover. This is the largest, most powerful, quietest and most safety advanced compact SUV in Honda history. Read our initial drive impressions here. Awesome!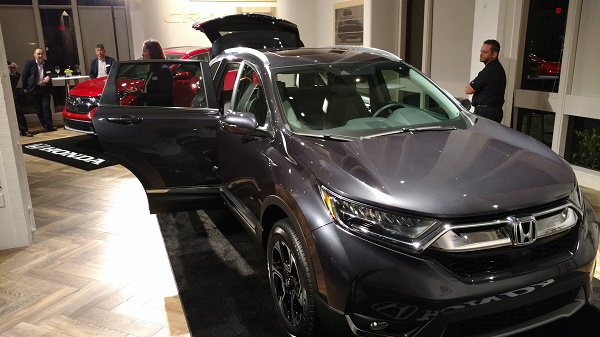 New Accord, maybe
Honda Accord remains the top-selling sedan in the U.S., offering affordable variants from a not so entry level 4 cylinder powered CVT shifted daily commuter, to an i-VTEC V6 powered manually shifted HPD equipped performance coupe -- with notably the finest gasoline/electric hybrid offering in Accord history.
However, looking to the timeline, Accord is due for an uptick. And with that will come a turbocharged variant, with exterior design aspects and tech-driven multiple O.S. personal connectivity rivaling the best in the business. With the next reinvent will come greater torque and fuel efficiency, as well as an upgraded single monitor center stack, featuring extended active safety features and near autonomous driving attributes. My favorite performance V6 Honda coupe in the lineup.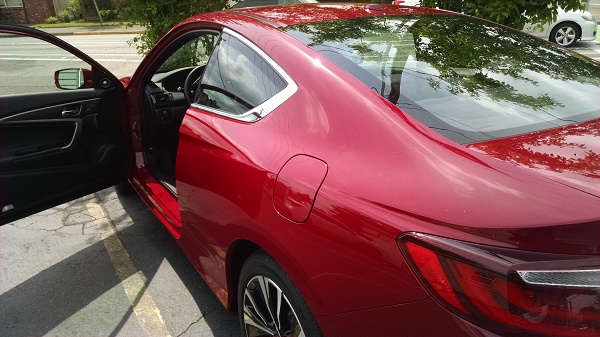 With the advent of the 3rd generation Clarity
When looking to the Clarity Fuel Cell Car, we're looking to the future design direction of Honda's electrification. According to our sources at American Honda, Clarity will serve as the production platform for a near future plug-in extended electric-only hybrid, and stand-alone battery-powered EV. While Honda has not released a dealership arrival for these Clarity derivatives, we look for a reveal or two in 2017. Cheers.
Updated on May 11, 2018.