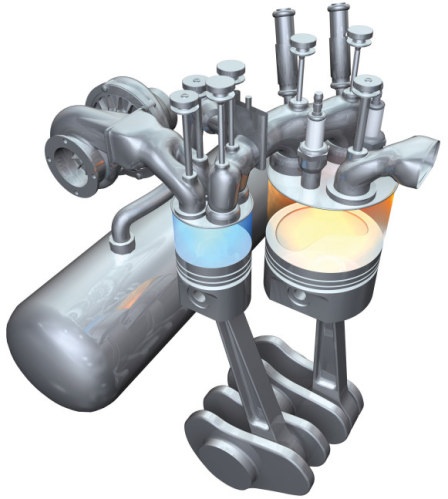 White House revises 2025 CAFE Standard proposal from 56.2 to 54.5 mpg
Please
SHARE
with friends and include TorqueNews in
Google Alerts
for tomorrow's interesting stories.
When the U.S. White House first proposed 56.2 mpg by 2025, the auto industry was up in arms, including the unions. So, now the White House reduces the standard by less than 2 mpg and the entire attitude of rejection gives way; at least according to Automotive News (AN).
Reuters, on the other hand, wrote yesterday that automakers declined to confirm the lowered target. Reuters also admitted the Wall Street Journal first reported the new target for CAFE standards per its team in Detroit.
For the record, this reporter believes the entire argument is merely a game of political posturing on both sides. That's why I wrote, Why Obama's proposed CAFE standards to 56.2 mpg IS feasible. If AN is right, and the auto industry is no longer balking at a mere 1.7 mpg difference, that kind of makes the point.
Fact is, under the proposed plan, automakers would still have to bump their average fuel economy from 34.1 mpg by 2016 (currently mandated by law) to 54.5 mpg by 2025 (proposed). For the record, the auto industry is in line to meet the 2016 mandate.
Question is, why cry foul over 56.2 but not over the 54.5 mpg figure?
According to the 7/27 Automotive News A.M. Newscast, the industry will be allowed to gradually make improvements for trucks at slightly different rate than cars, at least until 2020 or 2021. So, that seems to be the sticking point, perhaps more than the figure itself.
As I have written in the past, the auto industry cannot meet 56.2 mpg with present technology; neither can it meet the 54.5 mpg figure. However, not all available technologies are out in production either. General Motors Company (NYSE: GM), for example, still has its HCCI technology in the lab. It uses gasoline but runs like a diesel using compression ignition. And Ford is still researching with Liverpool University on introducing lasers to replace spark plugs.
Electrification of the automobile certainly does contribute immensely to the industry's average mileage capabilities. The industry just needs to make it cheaper for the masses; and they are working on that.
However, there are technologies that the general public is unaware, from fuel options to engine redesigns.
Nonetheless, I still strongly believe we need full-bore efficiency, not incremental tweaks; meaning, we need it now, not in 2017 or 2020 or 2025. My justification for this viewpoint is, technology advancements thus far for the internal combustion engine have yet to run their full course; and there are companies out there right now with the solutions while the industry plays the old game of rejection because it wasn't designed in their back yards.
That is why I say the mindset of releasing technology in measure is not helping the discussion at this point. It was amazing to me that many so-called insiders at the Detroit 2.011 Autobeat Insider Conference last month were not aware of tech capabilities already out there. Read: Detroit 2.011 Autobeat Insider Conference addresses auto industry's new best practices
Fuels
Pages
Please
SHARE
with friends and include TorqueNews in
Google Alerts
for tomorrow's interesting stories.