When it comes to brand loyalty, Subaru knows how to connect with their customers best. Vehicles like the new 2019 Forester, 2020 Subaru Outback, and Crosstrek will be kept in the family and passed down to younger drivers. According to the new J.D. Power Brand Loyalty Study, Subaru is #1 in brand loyalty among all mainstream automakers. Subaru beats Toyota and Honda who rank #2 and #3 in the latest study.
Why is Subaru loyalty #1?
Research by Keller Fay Group showed the Subaru brand ranked tops when it comes to Word of Mouth (WOM) talk. Subaru is one of the top automotive brands based on social media performance and word of mouth conversations. People are talking about the 2019 Subaru Forester, Outback, and Crosstrek SUVs as much as the world's top luxury brands.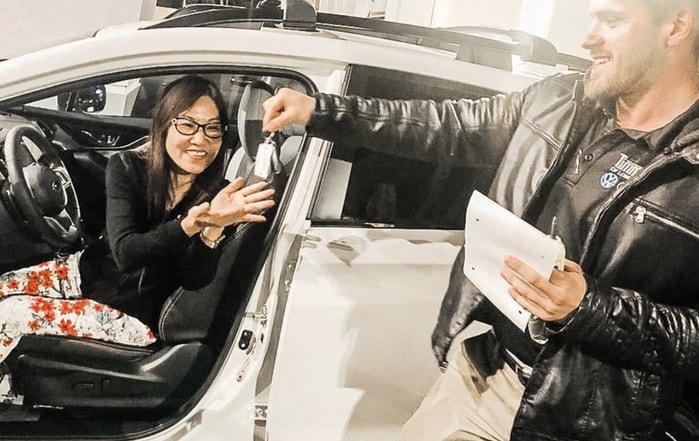 The J.D. Power study says Subaru ranks highest among mass-market brands and highest among all automakers with a loyalty rate of 61.5 percent. Toyota is second with a 59.5 percent rating, and Honda comes in third at 57.7 percent. Subaru even beats Lexus in the luxury segment who comes in at a 47.6 percent loyalty rate.
Subaru Corp owes its success partly to offering desirable all-wheel-drive SUVs at a time consumers are buying SUVs and crossovers in record numbers. But we think there's more to their success story which is connecting to buyers on an emotional level. It's worked for decades.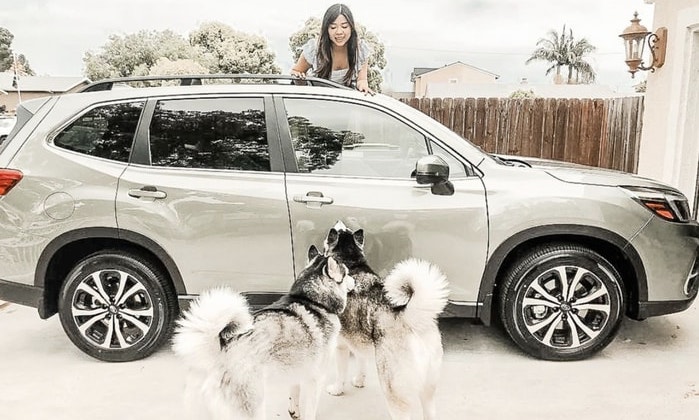 The small Japanese automaker created a niche market with their all-wheel-drive multi-purpose vehicles when they made the decision to convert their entire lineup to all-wheel-drive in 1996. The Forester, Outback and WRX STI have developed an almost cult following over the past 20 years. Their owners hold on to their vehicles and return to the brand when ready for a new one.
Subaru has seen its customer loyalty leap forward in the past decade as the brand has focused on the current "Love" campaign. It's real, and Subaru of America learned how to tap into their already loyal fan base. They connect emotionally to a younger generation with active lifestyles, dog lovers, and the LGBTQ community. It's working as sales of the 2019 Subaru Outback, Forester, and Crosstrek have seen record numbers since 2007.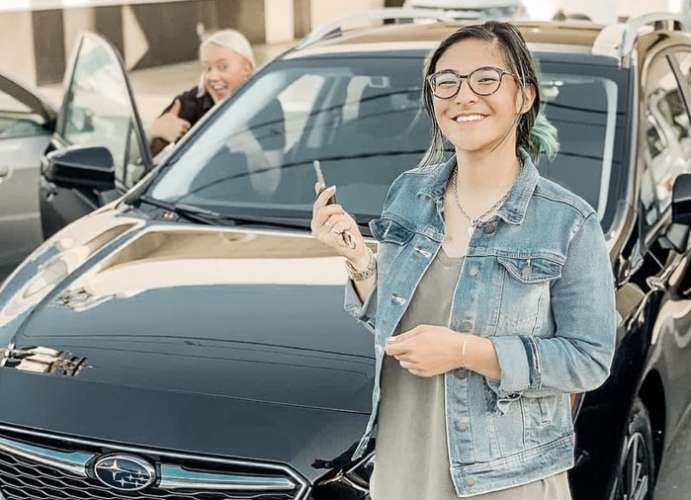 Tyson Jominy, Vice President of Data & Analytics at J.D. Power says, "When a brand can connect emotionally with owners through the vehicle's content, capabilities or prestige level, owners are much more likely to come back and purchase that same brand again."
The 2019 Subaru Forester compact SUV, new 2020 Subaru Outback SUV/Crossover and compact Crosstrek crossover are getting customers in the door, but it's the emotional connection that keeps them coming back.
You Might Also Like: Subaru WRX/STIs are Being Targeted by Car Thieves; What Should Owners Do?
You Might Also Like: How Subaru Attracts A New Younger Buyer To Their Adventure SUVs
Bookmark my Subaru page and be sure to follow the latest 2020 Subaru Forester model change reports on Facebook, Twitter, Instagram, Subaru Report. Tweet your Subaru news tips to us @SubaruLegitNews and we'll give you a shout out! Be sure to check back tomorrow for more Subaru news and updates.
Leave your comments below, share the article with friends and tweet it out to your followers!
Photo credit: Subaru USA, Timmons Subaru