If you shop for a 3-year-old Subaru Impreza, your used car budget is shrinking. A new report from iSeeCars reveals today's used car budget buys much older used cars compared to 2019.
iSeeCars analyzed the prices of 3-year-old models in 2019 and compared them to what that amount of money would buy in 2023. The 48 models listed on their website must be more than twice as old in 2023 to cost roughly the same as (within $1,000 of) their 2019 prices.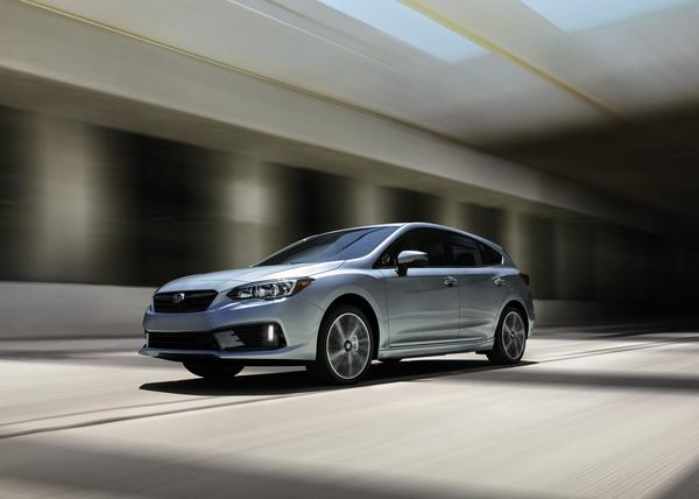 Used Subaru Impreza prices have shot up
The new report says that the average price of a 3-year-old Subaru Impreza in 2019 was $16,642. But now the average price for a 7-year-old 2016 Subaru Impreza will cost $15,995. That's a 51.7 percent change in the average price from 2019 to 2023.
"The 2019 budget that purchased 3-year-old versions of these cars now buys a 7- to 9-year-old version of that same model," said Brauer. "Given that the average car is driven between 10,000 and 15,000 miles a year, these cars are not only more than twice as old, but have between 40,000 and 100,000-plus more miles – for the same money."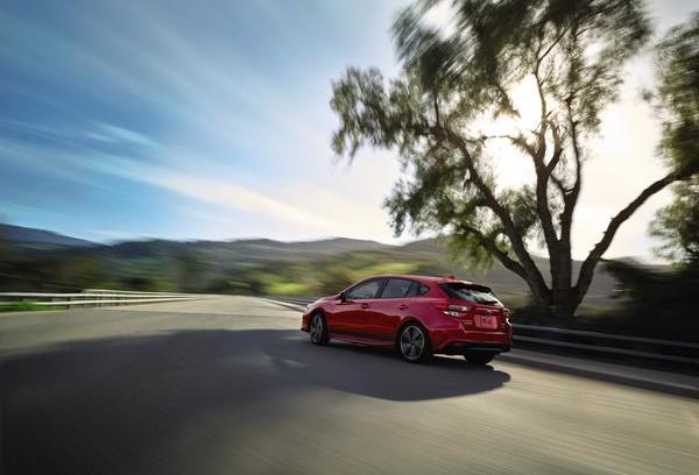 Why are the Subaru Impreza prices so much higher now?
Used car shoppers are looking for fuel-efficient models that fall into their budget. The Subaru Impreza is highly desirable because it gets excellent fuel mileage, it comes standard with all-wheel-drive for all-weather performance, it gets the top safety crash scores from the Insurance Institute For Highway Safety (IIHS), and it's a reliable, compact car.
Check Out This Related Story: The IIHS and Consumer Reports Say Subaru Has 4 Used Models Under $20K Best For Teen Drivers
What is the 3-year-old Impreza's fuel mileage?
A 2020 Subaru Impreza gets an EPA-estimated 31 mpg combined city/highway and 28/36 city/highway mpg in the sedan with the CVT automatic. The 2020 Impreza hatchback with the CVT automatic gets 31 mpg combined city/highway and 28/36 city/highway mpg. 
The 2020 Impreza received the Top Safety Pick award from the Insurance Institute For Highway Safety. The Impreza CVT automatic came with the automaker's EyeSight driver assist safety technology. 
Consumer Reports says the 2020 Subaru Impreza is reliable. CR gives the Impreza a 3/5 in reliability. The 2020 Subaru Impreza has been recalled one time by NHTSA. 
What is the price of a 2020 Subaru Impreza? According to Kelley Blue Book, a 2020 Subaru Impreza sells for between $17,300 to $21,900.  
Should you buy a new Impreza? The Impreza received a complete remodel for the 2024 model year. 
The 2024 Subaru Impreza Base hatchback starts at $24,085, the Sport hatch starts at $26,085, and the all-new RS hatch with the 2.5-liter Boxer engine starts at $28,975. Pricing includes destination and delivery fees ($1,090).
If you are shopping for a used Subaru Impreza, your used car budget is taking a significant hit. The money that bought a 3-year-old Subaru Impreza in 2019 can't buy a 6-year-old model in 2023. 
Don't Miss This Related Story: Looking For A Used Subaru? CR Says These 2 Models Give The Biggest Bang For Your Buck
Denis Flierl brings over thirty years of combined auto industry and automotive journalism experience to Torque News readers. He is an accredited Rocky Mountain Automotive Press (RMAP) member. The last twelve years have been spent with Torque News, covering Subaru vehicles and the latest news. Check back daily for his expert Subaru analysis. You'll find the latest stories on the Torque News Subaru page. Follow Denis on Facebook, Twitter, and Instagram. 
Subaru Report - We've got you covered! Check back tomorrow for more unique, informative SUBARU news, reviews, and previews you can trust.
Please leave your comments below, share the article with friends, and tweet it to your followers!
Photo credit: Subaru