Subaru Star Ash Sutton Becomes Youngest BTCC Champion in Modern Era
Adrian Flux Subaru Racing's Ash Sutton has won the 2017 British Touring Car Championship after the final rounds at Brands Hatch. Sutton driving the #116 Subaru Levorg beats Team BMW's Colin Turkington who drove for Subaru last season.
Ash Sutton entered the season finale with just a six point lead over Turkington who kept his title chances alive with a sensational victory in race two. The final proved to be disappointing for the BMW team as Turkington was hit by a car returning to the track from the pits.
Turkington couldn't finished the race which meant the young Subaru star had secured a fantastic maiden BTCC title, becoming the youngest champion in the modern era. Sutton finished the final race in third place rounding out the podium, and the crowd cheered loudest for the 23 year-old Subaru driver.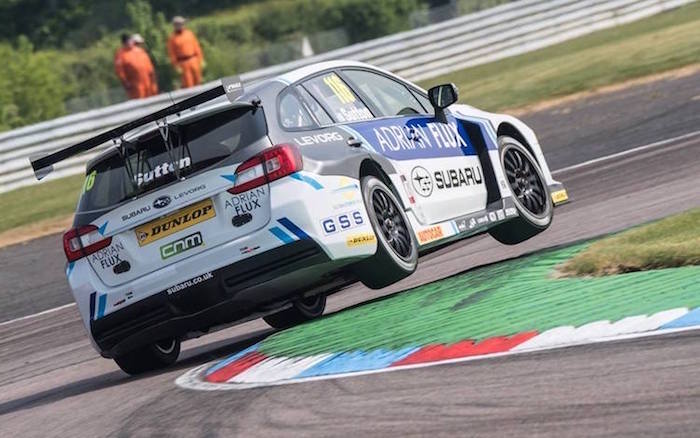 Sutton had six race wins and a total of 14 podiums in his first BTCC season driving the rear-drive #116 Subaru Levorg sports tourer. It's quite an accomplishment and is a testament to the speed and brilliance shown by the 23-year-old. It's also a testament to the Adrian Flux Subaru Levorg team in only it's second BTCC season.
Subaru UK said after the race, "He has gone and done it! Ash Sutton claims the 2017 BTCC title for Adrian Flux Subaru Racing! It went down to the wire, but in the end third place was enough in tricky conditions. What a boy!"
Congratulations to Adrian Flux Subaru Racing's Ash Sutton who won the 2017 Dunlop MSA British Touring Car Championship driving the #116 Subaru Levorg. After the huge win, Sutton said, "Nothing can top this, nothing at all. I can't thank everyone enough, Adrian Flux Subaru Racing have done me so proud this year."
Photo credit: Subaru UK