Nissan is rolling out their new 2017 Titan pickups as they manage key markets for Titan's introduction. This marketing strategy involves key U.S. cities as the Japanese automaker tries to get the attention of truck buyers. Of course the four cities will be markets where trucks are king in Texas and the west. The focus cities will be Dallas, Houston, Phoenix and Salt Lake City.
Nissan's plan is to start slow, evaluate interest in Titan in Texas first before launching in six more U.S. cities before going nationwide. It all starts at the Great American Trucking Show (GATS), August 24-26 at the Kay Bailey Hutchison Convention Center in Dallas.
This will be the first time Nissan will showcase a wide range of Titan pickups and accessories at the show. Among the Nissan vehicles featured will be a modified Titan PRO-4X Crew Cab outfitted with Nissan Genuine Parts and Accessories, a Titan XD Diesel Single Cab with a 1960 Datsun 221 pickup loaded in the bed, a stock Titan XD King Cab, Titan XD Crew Cab and Titan Single Cab.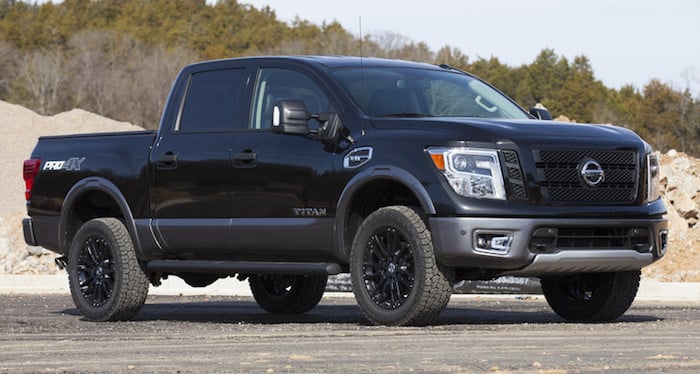 Nissan is offering a special deal for show-goers who visit Nissan Booth 12045. You will receive a Nissan Vehicle Purchase Program (VPP) Claim ID flyer to use toward a future purchase of nearly any Nissan vehicle, including Titan and Titan XD pickups. Nissan did not reveal the amount of the voucher.
Photo credit: Nissan