Here's Why the New Subaru 3-Row Crossover Won't Look as Good as the Concept
The Subaru VIZIV that was unveiled at the LA Auto Show last week looked cool and was a big hit. It was likely one of the top-five concepts at the show. Subaru has a great design team, but has a history of under-delivering when the production model arrives.
Remember the WRX Concept? The production model was a big disappointment as the real performance sedan didn't look anything like the concept car. It will likely be the same when the 2018 Subaru 3-Row 7-passenger SUV hits the market in the US.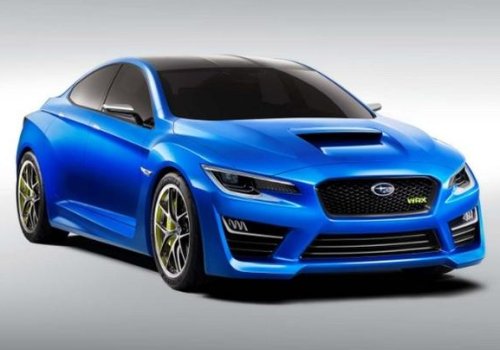 Even Tom Doll COO of Subaru of America said the concept shows the size but not the final styling. The VIZIV-7 Concept "Is big, it gives you an idea of the dimensions and the size. The three-row, when it comes out, will have its own design language."
The Subaru VIZIV-7 pushes the boundaries and was one of the most interesting vehicles at the show. The concept vehicle previews the large seven-seat SUV that will be produced in Indiana for the U.S. market. While it's the biggest vehicle they've ever produced, Subaru of America convinced Fuji Heavy, maker of Subaru vehicles, it would sell in North America.
This new 3-Row Crossover/SUV will be a rival for the Toyota Highlander, Ford Explorer, Chevy Traverse, Jeep Grand Cherokee and the new Volkswagen Atlas. The Subaru VIZIV was one of the best concepts at the LA Auto Show. Don't be too disappointed if the finished production model doesn't look as good as the show model. Look at the Subaru WRX Concept as a good example.
Photo: Subaru