When you have lots of money, you can order a 720S McLaren in any color you want. That's what philanthropist and car enthusiast Michael Fux did and adds another car to his already large collection. The founder of Sleep Innovation, is a self-described "car freak" and owns over 160 rare and exotic cars. He just added another sports car to his collection. But this one is a bespoke "Fux Fuchsia".
Fux commissioned McLaren to build a one-of-a-kind 720S McLaren and the company presented it to him this weekend at the Pebble Beach Concours d'Elegance Concept Lawn on Sunday. You won't be able to miss it.
The fuchsia exterior paint color immediately identifies the car as being designed to order, a service available to all McLaren customers through McLaren Special Operations (MSO). Named 'Fux Fuchsia', the color was created for Michael Fux by Rolls-Royce Motor Cars Limited and subsequently redeveloped by MSO; McLaren says the car enthusiast will retain exclusive rights to its use on any other McLaren vehicle.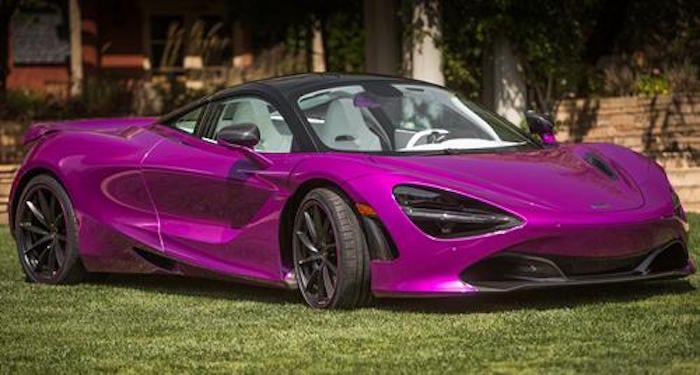 In an article from Dubmagazine, Fux says, "I loved cars since I was five. As I grew up, the love continued to grow and I started buying whatever I could afford and eventually it became so many that it's now a vast collection."
This isn't the first bespoke McLaren Fux has commissioned. He also owns a McLaren 12C in McLaren Orange, a 12C Spider in bespoke purple and a McLaren P1 in bespoke green. The color on the exterior of a sports car can make or break how well it looks. It doesn't really matter what anyone thinks, Fux likes "Fux Fuchsia" and that's all that matters.
Photo credit: McLaren