Electric vehicles have a dramatically higher cost for tires than mainstream conventionally-powered vehicles. This can come as a surprise to many EV owners when the time comes to replace tires. Torque News spoke with Jay Condrick, the longtime owner and operator of Boston Mobile Tire. Jay hopes to get the word out to EV owners and shoppers that they need to plan ahead to manage the tire costs of their electric vehicles.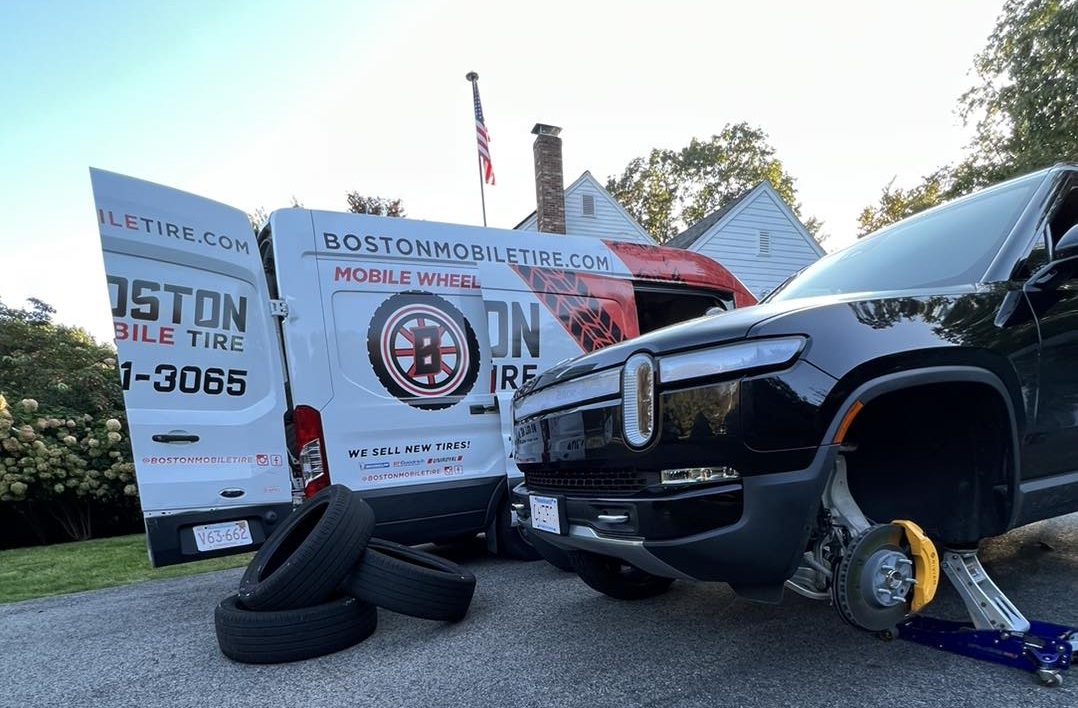 Related Story: This is the best place to get tires for your Tesla.
Your author has used Jay frequently and for many years to handle our tire swaps related to our tire testing. We presently have five tire tests running and concluded another test earlier this summer. We choose to work with Jay because he uses the best modern balancing technology and skillfully uses hand tools to torque our lug nuts. That prevents frozen lugs later. We want the best possible result with the most convenience, so we found Jay after many years of poor service at local retailers.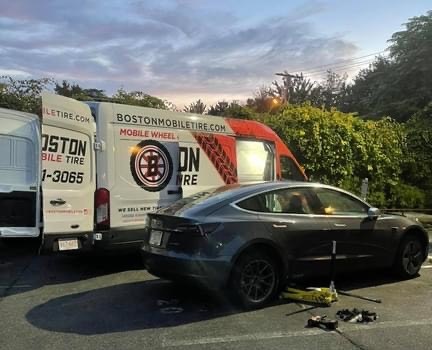 On background, you may wish to read our story from July 2022 titled, "Electric Vehicles' Tire Cost Will Negate Maintenance Savings vs. ICE." The story includes multiple examples of tire prices for EVs vs. similarly-sized mainstream vehicles with conventional powertrains. 
Related Topic: Comparison of Maintenance Costs Shows EVs and Conventional Vehicles Equal After 3 Years.
Here is what Jay told us is happening with many of his electric vehicle owner/customers when it comes time to replace their EV's tires. 
TN: Jay, can you tell us a bit about your business?
JC: We're a mobile tire service. We install and repair tires at home or work, or wherever your car is. We sell all name-brand tires at competitive prices and will install tires you've purchased elsewhere. While we don't do road service for flats, we often replace a single tire once AAA has put on the spare to get you home or towed you home if you have no spare. Many of my customers are high-end owners of expensive vehicles like Ferraris and Porsches, but I happily service all makes and models. Since my costs are higher to do the work on-site, my labor costs are a bit higher than you may pay at Costco. However, my tire prices are competitive, and as I have already mentioned, customers are welcome to buy their own tires ahead of my visit if they prefer to get the best price possible.
Related Story: AAA Says It Is Ready To Handle Hulking Heavyweight Electric Vehicles
TN: Why do EVs need special tires?
JC: Electric vehicles are often substantially heavier than an equivalent ice car, and the electric propulsion provides 100% torque at zero rpms.  Nearly all are rated XL, for extra load. Traction and weight capacity are the main reasons for the added cost of EV tires. Additionally, EV-spec tires are almost always optimized for low rolling resistance and quieter operation. Many EV tires have foam sound insulation inside. Some are run-flat capable, and others have self-sealing technology. All of these technologies come at a cost compared to tires without the added benefits and features.
TN: Tell us what EV Tire Sticker Shock is.
JC: It's really a two-fold phenomenon. First, because of the weight and torque, tires mounted to EVs tend to wear out more quickly than tires mounted to conventionally powered mainstream vehicles of similar size. On some models with a staggered fitment (different tire sizes front and rear), you can't even rotate them. The result is that mileage expectations can be reduced by as much as 50%. I'm seeing folks with 20k miles or less buying new tires for EVs. OEM tires on most conventionally powered vehicles can last 40K miles or more. 
Second, add the special features many EV tires come with, and $300 or $400 per tire for an OEM spec Michelin, Pirelli, or Continental is common. Contrast that with a tire costing roughly $175 to $225 for a similarly-sized mainstream vehicle with conventional propulsion, and you can see that the price can be double what a person might pay to replace tires on a mainstream non-EV. Replacing tires twice as often and then having to pay double the cost results in angry EV owners when it is time to buy replacement tires. I call this EV Tire Sticker Shock, for lack of a better term.
Another aspect of EV Tire Sticker Shock relates to EVs lacking spare tires. Since EVs generally are not equipped with spares, some EV owners who suffer a puncture drive on low tires, on deflated flats, or semi-deflated self-seal tires to get to a tire shop or home. Doing so negates any possibility of repairing the tire because the sidewalls are damaged while driving semi-inflated or deflated. Thus, a simple puncture can result in the total loss of a tire for these owners. If they had a conventional car like a RAV4, they would have a spare to let AAA mount. That spare would work around town all day. They could then take the punctured tire to the shop for a simple, low-cost repair. 
Related Story: Twelve Electric Vehicles You Can Buy With a Spare Tire In 2023
TN: What happens if an electric vehicle owner just buys "normal" tires or tires that are not XL or properly weight-rated for their EV?
JC: It won't cause spontaneous combustion, but the owner might notice shorter tire life and maybe decreased range. My concern is the liability of installing tires not rated for an EV ( or any vehicle). Is the weight code correct, is the speed rating correct, and are they even the right size? What happens if there's an accident or incident with an injury? You can bet the ambulance chasers know what tires are supposed to be on an EV. 
Another aspect of opting out of a tire without the pricey features such as run-flat capability or self-sealing technology is that you leave yourself without an option to get to safety, get home, or go to a tire store if you have a puncture. Opt out of tires with noise abatement technology, and your vehicle will have a different sound on the highway. Automakers opt for special tires for good reasons.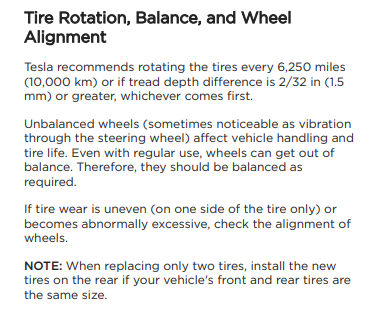 TN: What advice do you offer EV owners who wish to maximize the life of their tires?
JC: Rotate your tires early and often. Tesla suggests a short 6,250-mile or sooner tire rotation interval in its owners' manuals. Make sure your vehicle remains properly aligned. An alignment can cost you about $125 but can save you much more. Many shops that provide state inspections also provide tire rotation and alignment. This is an annual opportunity to have needed work done without a special trip. Maintain proper inflation. Tires lose pressure in the fall and winter. Keep them inflated to the manufacturer's recommendation. Check your driver's door jam sticker for the right pressures. A 12-volt portable tire pump can be purchased online for under $50. Keep it in your trunk. 
TN: Do you think there is hope for EV owners in the near term? Will competition breed excellence when it comes to EV tires as EVs become more mainstream, or will we all just keep paying through the nose for EV tires?
JC: The tire market is evolving like the car market. Tire companies are rushing to bring EV versions of their tires to market, and as they do, consumers should have more options. Lower-priced options from Sailun and other less well-known brands will help curb inflation. Get it? Curb Inflation? I crack myself up! 
 
Images provided by Jay Condrick of Boston Mobile Tire. Screenshot of Tesla Model 3 owner's manual tire rotation page courtesy of Tesla, Inc.
John Goreham is an experienced New England Motor Press Association member and expert vehicle tester. John completed an engineering program with a focus on electric vehicles, followed by two decades of work in high-tech, biopharma, and the automotive supply chain before becoming a news contributor. In addition to his eleven years of work at Torque News, John has published thousands of articles and reviews at American news outlets. He is known for offering unfiltered opinions on vehicle topics. You can follow John on Twitter, and connect with him at Linkedin.