Automakers often choose a tire with a well-rounded list of features for their vehicles. Price, fuel economy, and low noise are among the priorities the automakers most often seek. This can come at the expense of tire life, stopping distances, wet-weather handling, winter traction, and off-pavement capability. Normally, we think the mainstream "all-season touring" tire choice is a sensible one. But is it the right choice for a vehicle like the Volvo V60 Cross Country, which is an off-pavement and winterized version of its more mainstream wagon? We checked out Volvo's consumer-facing page for the V60 Cross Country, and we see that every image and every video Volvo chose to show depicts this vehicle off-pavement.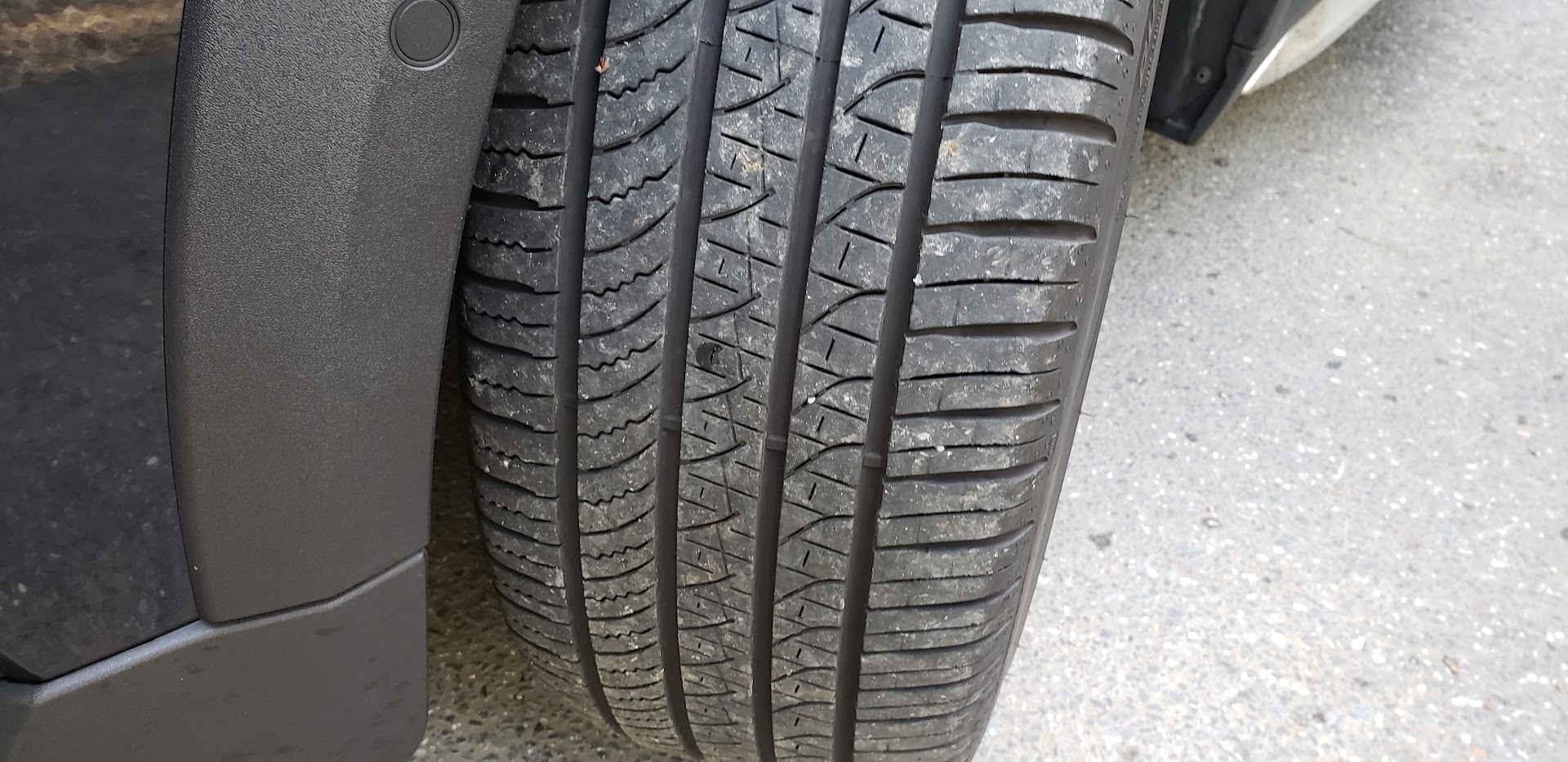 We recently tested the Volvo V60 Cross Country B5 and loved it. The vehicle is a joy to drive and has many practical features. Best of all, its price point is surprisingly low for what one gets. During our testing time with the car, the Pirelli P Zero VOL tires were one of our focus areas.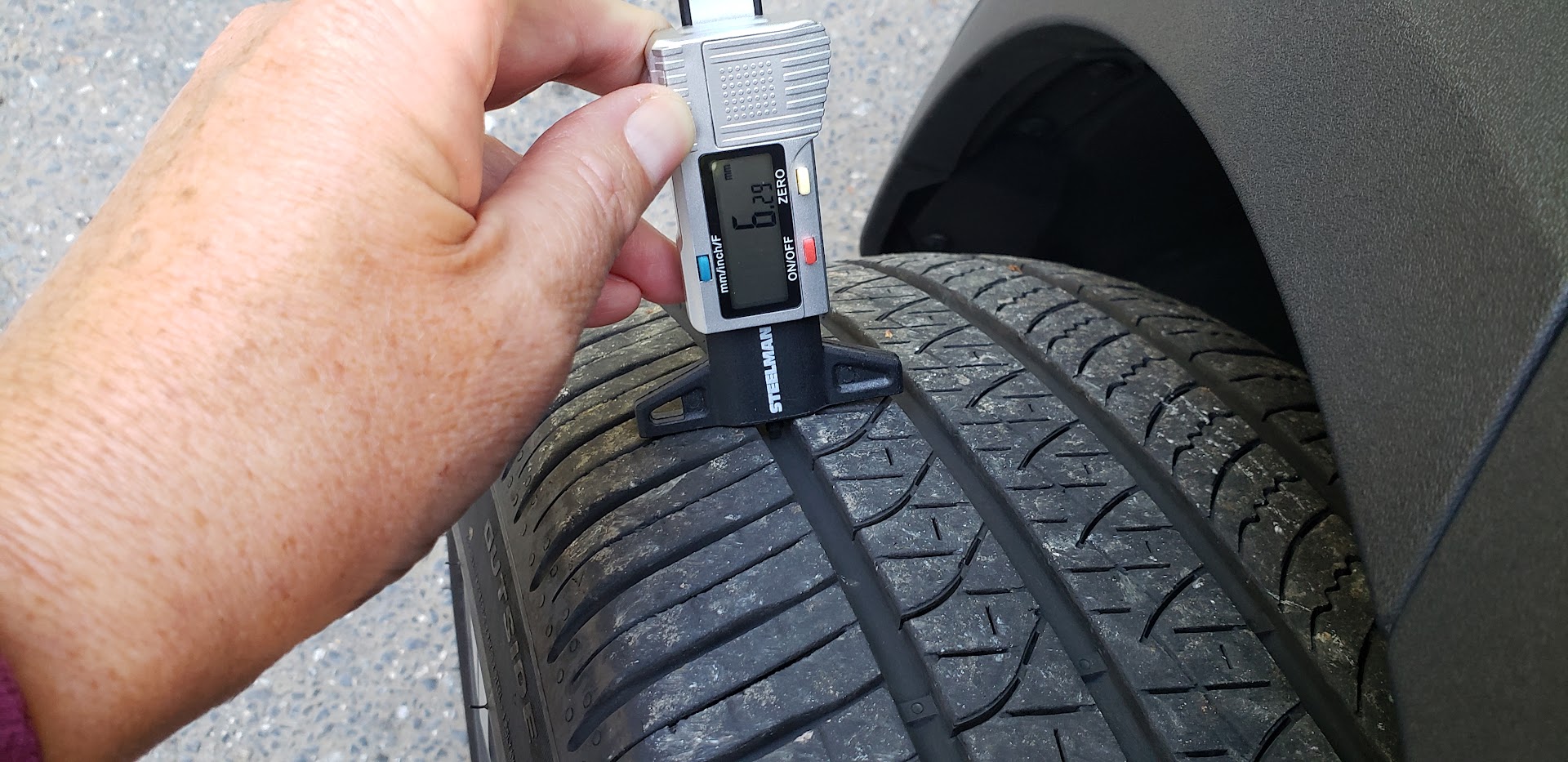 The Pirelli P Zero VOL tires on our Volvo V60 Cross Country tester were sized 245/40/R20. That means they are low-profile tires on tall wheels. There is certainly nothing unusual about that, but is the Cross Country version of the V60 a "usual" wagon, or is it designed for off-pavement and severe snow use? We think the latter, and this is primarily due to Volvo's depiction of the Cross County trim.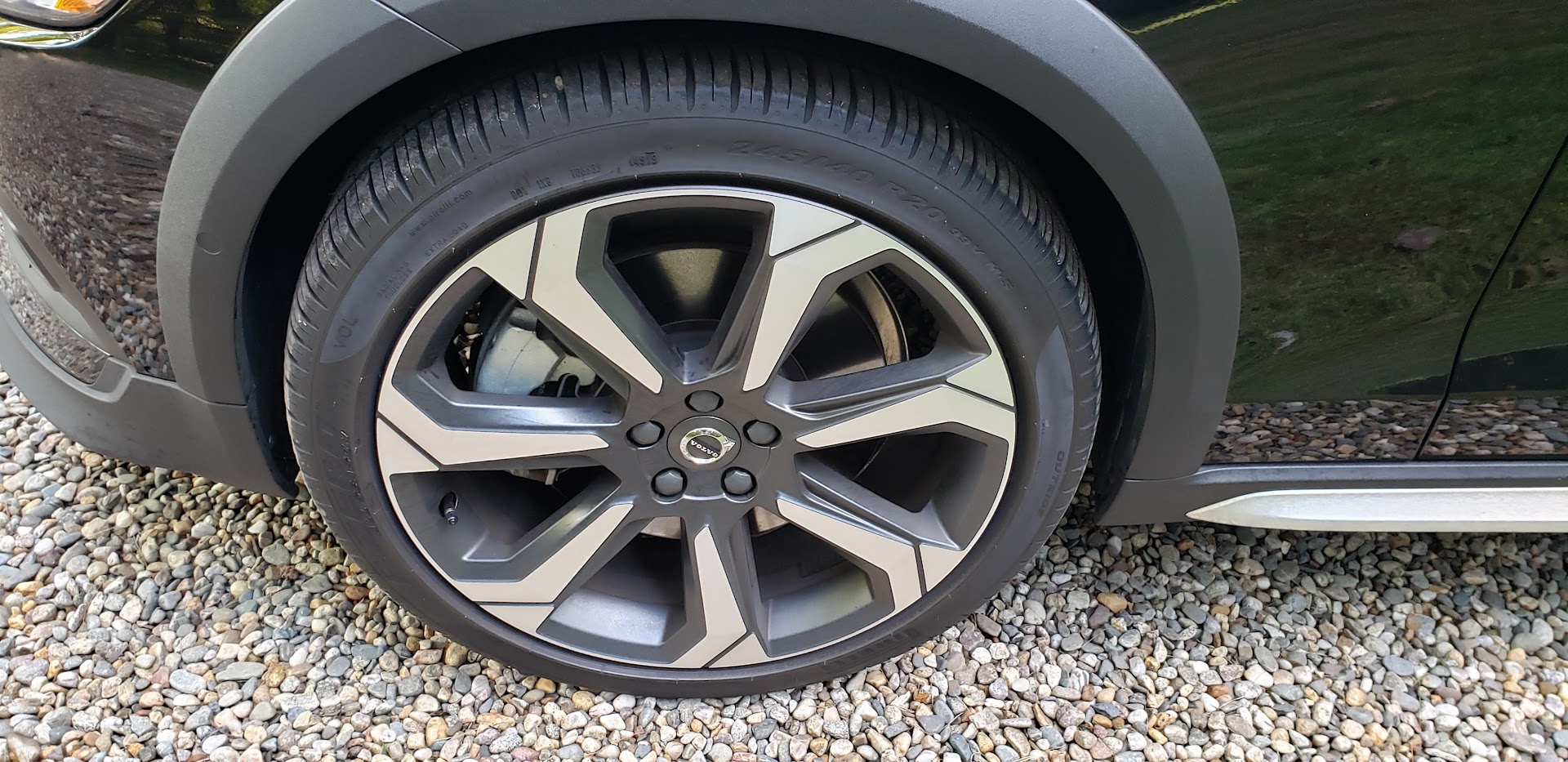 Our pick of tire diameter would have been more along the lines of 18" with a taller sidewall for this vehicle. That would help to smooth out rough paved roads or dirt roads. The taller sidewall would also offer more cushion over obstacles and offer greater damage resistance. 
One thing the all-season P Zero tire lacks is a severe snow-duty stamp. Many all-season tires now earn this. The Michelin CrossClimate2 is perhaps one of the more popular. Tires of this style are better in winter and may negate the need for a dedicated winter tire. Pirelli makes a tire of this style called the Cinturato Weatheractive. 
Another option might be an all-terrain trail tire like the Falken WildPeak A/T Trail. Tires of this type offer better sidewall protection from damage, the ability to air down a few PSI for off-road rough-surface days, and a severe snow-duty rating. 
During our driving, the Pirelli P Zero VOL tires were well-suited to our time on open country smoothly-paved roads. The P Zero VOLs offer good grip, sharp handling, and overall good comfort with low noise. However, on dirt roads, we felt a lot more of the impacts than we would have with an A/T Trail type of tire of a size with a taller sidewall.
On Tire Rack, the P Zero VOL in size 245/40/R20 (XL) retails for about $320 per tire. This is near the high-end of the market. Cooper offers all-season tires in ths size for half this price, and Falken offers all-season tires for about $100 less per tire. The P Zero VOL earns ⅘ stars from owners who offer reviews, and 6.7/10 say they would recommend the tire. 
The VOL part of the P Zero's model name means it is an OEM-specific tire for Volvo. Those shopping for the P Zero for another vehicle may find one specific to their model or opt for the aftermarket general-use version. 
Overall, the P Zero is a respected line of tires, and our experience with the tire was very positive. We just wonder if this particular tire is well-suited to a vehicle trim marketed as one designed for off-pavement driving and serious snow adventures. 
 
Images of Pirelli P Zero VOL tires by John Goreham.
John Goreham is an experienced New England Motor Press Association member and expert vehicle tester. John completed an engineering program with a focus on electric vehicles, followed by two decades of work in high-tech, biopharma, and the automotive supply chain before becoming a news contributor. In addition to his eleven years of work at Torque News, John has published thousands of articles and reviews at American news outlets. He is known for offering unfiltered opinions on vehicle topics. You can follow John on Twitter, and connect with him at Linkedin.