My name is Rob Clark and this is our "Kiwi BZ" yellow 2013 Chevy Camaro ZL1.
It has 6.2L V8 580HP Supercharged LSA Engine, with 556ft/lb Torque. Also, it has 6spd Tremac TR6060 Short throw manual transmission, Magnetic ride control, Performance Traction Management system, 6 Piston Brembo Calipers, Dual Mode Sports Exhaust, 20inch Forged Aluminum Ten Spoke Wheels with Goodyear Eagle F1 Supercar Tires P285/35 (front) 305/35 (rear).
The cars name is "Kiwi BZ" because I am a native New Zealander hence "Kiwi". "BZ" relates to my wife's car which is a 2010 Yellow/Black Camaro SS " KiwiBee" named after "BumbleBee" from the Transformers movie. So because this car is ZL1 it became "KiwiBZ"
The car is mostly stock except for the following;
Carbon fiber hood scoop
Custom painted stripes
Oracle LED Sidemarkers
Custom black badges and taillight bezels
Illuminated front bowtie
Custom painted engine cover and strut bar
Carbon fiber underhood accessories
CAI Cold Air Intake System
We purchased the car in April 2013 from Rodgers Chevrolet in Woodhaven Michigan.
My wife and I both work for General Motors and were involved in the development of the 5th Generation Camaro while working for GM Holden in Australia. When we relocated to Michigan to work for General Motors we couldn't wait to get a 5th generation Camaro and we purchased my wifes SS Camaro in 2010 as her daily driver. She uses is year round.
When the ZL1 was released we immediately began planning to add one to our household. This planning included installing a lift in our garage to allow room for 3 cars, as the ZL1 will only be used as a fun car.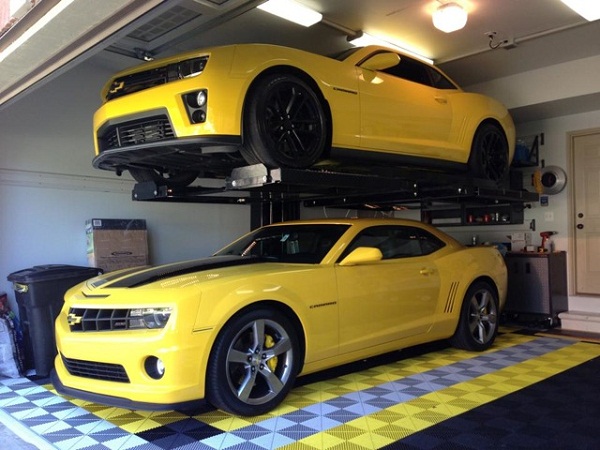 Written by Rob Clark