Lucid Gravity SUV Will "Take Expectations To A Much Higher Level"
We now know more than ever before about the upcoming Gravity SUV thanks to an interview conducted by YouTube's MotoManTV with Lucid SVP of Design and Brand Derek Jenkins. The executive says that while the Lucid Air continues to evolve, most of his time is now being spent on the Gravity project and that the results will be well worth the wait.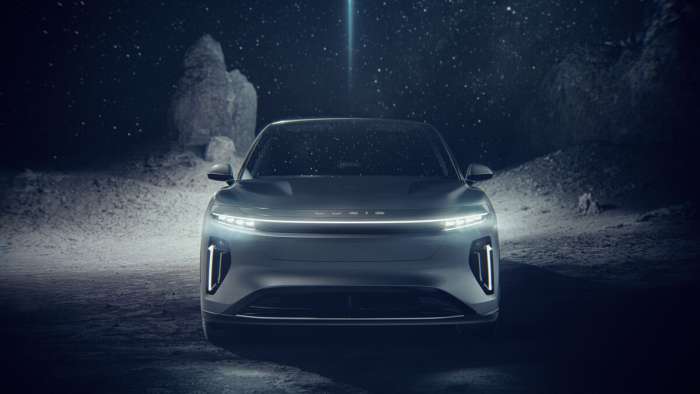 Why Not An SUV First?
When asked why Lucid chose to go with a sedan over and SUV for their first vehicle, Jenkins says that the company needed to establish itself in the luxury space with performance and range built around its record-breaking in-house tech. Lucid's planners apparently discussed building SUVs, pickup trucks and sports cars to launch the brand but settled on a sedan because they felt that the body style provides the best combination of range, handling, space and utility combined with a smooth, quiet ride and lower aerodynamic drag.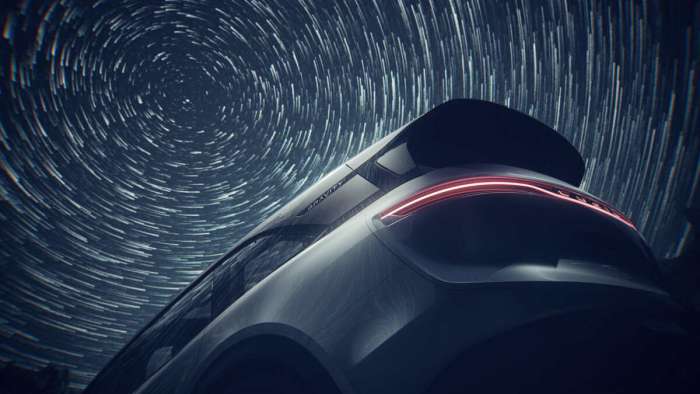 Jenkins discusses all the SUVs that have served as inspirations for the Gravity, ranging from the humble Jeep to the Land Rover Defender and Range Rover. The Gravity's focus, he says, will be on-road driving, with a moderate ability to handle rough roads and deep snow. This is not a vehicle to go rock crawling in.
"Electrification [of the SUV] the Lucid way will allow us to take their current expectations to a much higher level."
Details, Details, Details
Jenkins says that the Gravity has been designed, like the Lucid Air, with space efficiency as one of its central focuses. This is achieved by maximizing the space available within the cabin and optimizing the floor height. The Gravity will ride on a longer wheelbase than the Air, but the SUV will not be dramatically longer than its sedan sibling.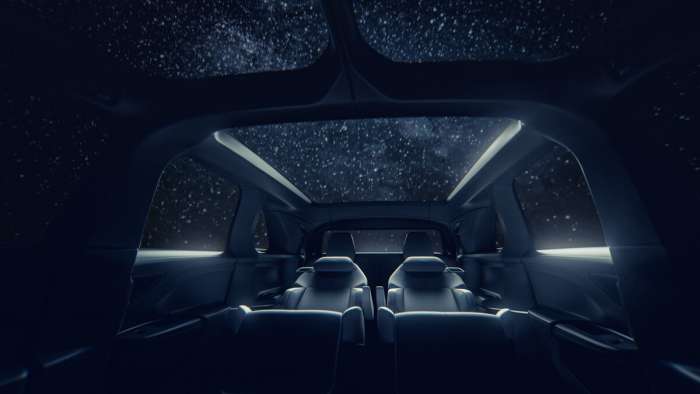 Jenkins promises that the Gravity will bring new levels of aerodynamic efficiency to the SUV segment, and says that it will wear a similar but tougher version of the Lucid Air's face. The Gravity differs from the Air in that it will be available with air suspension, though the Air designer declines to say whether base model Gravitys will come with coil springs. Air suspension will also provide some extra off-road capability while lowering the vehicle at speed to generate less drag.
As for the battery, Jenkins says that the Gravity won't make use of its extra size by carrying a larger battery. Efficiency is king for Lucid, and Jenkins says that the goal has always been "how far can we go on a kilowatt of power?" not "how much power can we carry?" He all but confirms that the Lucid Gravity will use the same battery packs as the Lucid Air, which range from 112 kWh to 118 kWh and will save the EV manufacturer money on manufacturing specialized packs.
The Lucid Gravity is scheduled to enter production in 2024.
Related Story: Long-Term Lucid Air Test: Teething Problems
Images by Lucid Motors licensed by CC BY 4.0.
James Walker is an Automotive Journalist at Torque News focusing on Lucid Motors. If it's got wheels he's interested, and he's looking forward to seeing what kind of cars the EV revolution brings us. Whether it's fast, slow, new, or old, James wants to have a look around it and share it in print and on video, ideally with some twisty roads involved. You can connect with James on Twitter, Instagram, and LinkedIn.