Buick's Wildcat EV concept has broken cover and it's a real looker. With its entire range promised to be electric by the end of the decade Buick's coming out swinging with futuristic luxury styling and a slate of only-from-a-concept-car features.
No grandma's ride to church this, the Wildcat EV is a taut and forward-leaning 2+2 coupe with shark-like headlights and a low, wide and athletic stance. Director of Buick Global Design Bob Bonafice calls it a design that looks ready to pounce from any angle with the tapered rear showing that this concept car is all about moving forward. Gigantic chrome 18-spoke turbine wheels complete the look making the Wildcat EV even more of a head-turner.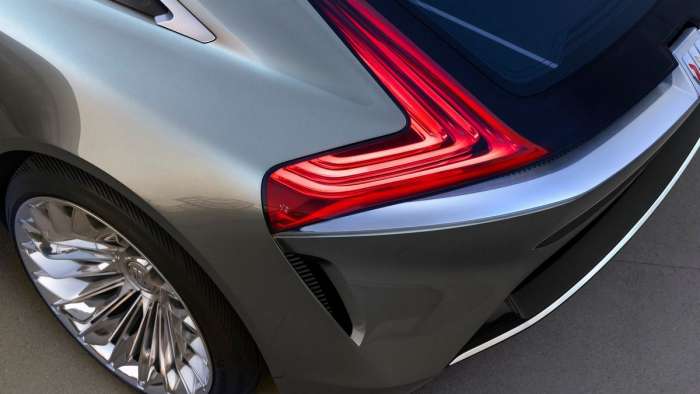 New Logo
Buick's venerable tri-shield logo gets an overhaul too with the new design featured prominently front and rear. New Buick models will start featuring this logo from next year.
"The Wildcat EV concept represents the real design future for the brand. Buick has always been forward looking and this expression is a glimpse of where we're going, and the optimism we have for the limitless possibilities of an electric future." - Sharon Gauci, executive director, Global Buick and GMC Design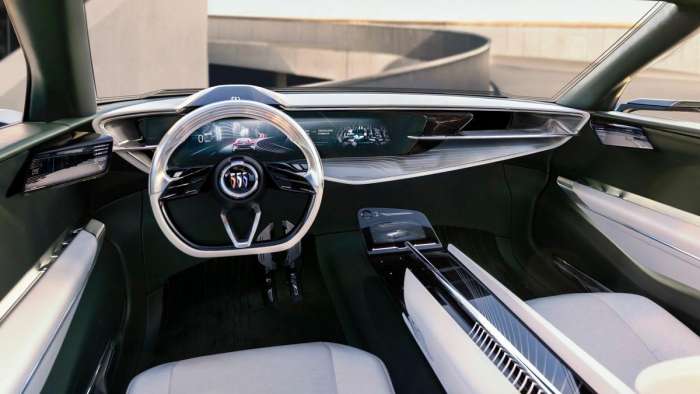 Interior
The Wildcat's interior is just as striking as its exterior shape with beautiful color contrast between the Legato Green lower sections and the lighter shades higher in the cabin. The seats are deep buckets while the wraparound windshield melds flawlessly with the window glass.
Design goes hand in hand with wacky future tech and to that end the Wildcat's interior uses artificial intelligence and biometrics to monitor its occupants, detecting elevated heart rates and engaging "zen mode" which activates the massage seats, dims the cabin lights and releases calming scents from the on-board aromatherapy system. Pure concept car goodness!
Related Story: 2022 Buick Encore GX Essence FWD Review: Good Option Among Compact Crossovers
Images by Buick licensed by CC BY 2.0.
James Walker is an Automotive Journalist at Torque News focusing on Lucid Motors. If it's got wheels he's interested, and he's looking forward to seeing what kind of cars the EV revolution brings us. Whether it's fast, slow, new, or old, James wants to have a look around it and share it in print and on video, ideally with some twisty roads involved. You can connect with James on Twitter, Instagram, and LinkedIn.