Tough break for Acura RealTime Racing ends podium quest for Eversley in Utah
Frankly, although quite possibly out gunned in Utah by a handful of GT3 specified contenders, after running most of Saturday's round 16 in 2nd place, Ryan Eversley, despite what many Pirelli World Challenge fans would consider to be his best ran race of 2016, dropped out of podium contention with a respectable 4th place finish. By the end of the race one could tell that the Acura TLX GT and Eversley were beat up, just a bit!
The way the # 43 car was handling, I suspected some (possible) rear suspension damage
Just 100ths of a second or so behind 3rd place finisher Patrick Long of Manhattan Beach, California, driving the Wright Motorsports Porsche 911 GT3-R car, Eversley effectively preserved his 4th place finish, despite the pressing advance of Colin Thompson's McLaren by a mere .008 seconds.
Ryan earned "best start" and "hard charging" accolades for picking up 10 positions on lap one as he and RealTime team driver Spencer Pumpelly avoided a bump induced loss of control, resulting in the first caution of the day.

Sunday's run shortened by mechanical failure

Neither Eversley or Pumpelly competed Sunday's round 17 due to mechanical, suspension failure, a rare occurrence for Acura RealTime Racing. And, with that development, Eversley's 6 race "top 5 finish"run comes to an untimely end -- this is racing.
With only 2 seasons in the seat of Acura TLX GT, Eversley proves to be a force to be reckoned with. Pumpelley, also has what it takes, and if given the opportunity, will prove to be an exceptional driver for Acura and RealTime Racing.
Looking to the numbers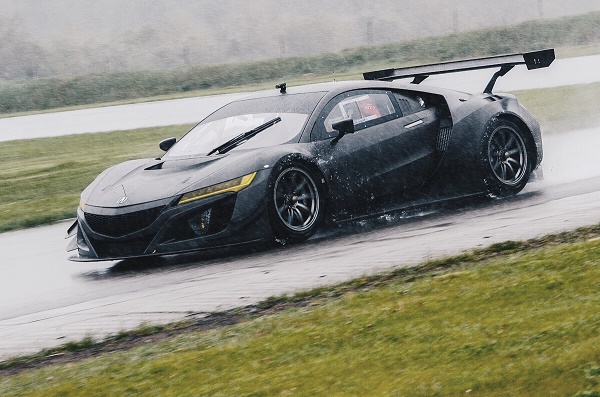 With P.D. Cunningham dedicated to the track development of Acura NSX GT, Eversley takes Team Acura to the #5 spot in Pirelli World Challenge G.T.. An astounding run! I look forward to reporting on Team Acura RealTime Racing from Sonoma Raceway September 17/18, see you there.