One change anticipated for Civic Sedan or Coupe in 2017
Looking to our Monday morning email in box, I find a thread or two from our friends at CivicX.com, with a couple of questions worth pondering. In it, member "AMQ92" contemplates the purchase value of the fully loaded turbocharged Civic Sedan Touring against the MSRP of lower base trims -- while lamenting over the lose of a manually turned volume control knob, or two.
Consumer's hold high expectations for 2017 Civic: some want a change or two, and wonder if they should wait a year before purchasing North America's "Car of the Year." In my opinion, based on American Honda's model year change pricing trends of the past, a delay in purchase or lease will cost you money.
Here's the thing, there will be no changes in 2017. So why wait?
When Honda or any other manufacturer for that matter builds the perfect car for all consumers, I'll be out of a job. While 2016 Honda Civic may not be perfect for every driver, it's pretty darn close! We first discovered 2016 Civic Sedan in Malibu, Ca.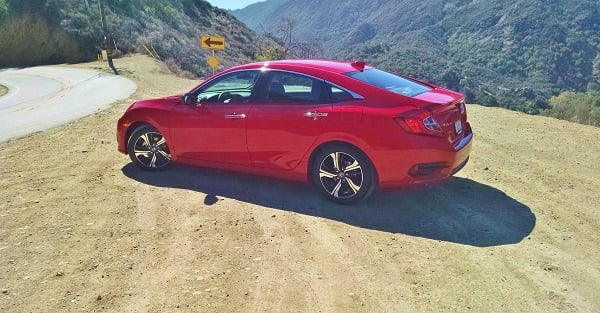 When introduced last Winter, 2016 Civic Sedan effectively set not only a new benchmark for size, manufacturing refinement and visual quality for the compact sedan segment, but presented a 10th generation Civic of exceptional road handling and engine performance - both fuel efficient and powerful. When the 2016 Honda Civic coupe followed, we were collectively blown away.
We look to the English built 2017 Civic hatchback to arrive in North America Spring 2017
Some consumers remain unsatisfied as to the 2016 Civic Sedan offering as they contemplate the meaningful difference between touch screen and manually manipulated knob to hand infotainment personal connectivity -- that reads like an issue of personal preference. Frankly, I like a little bit of knob now and then.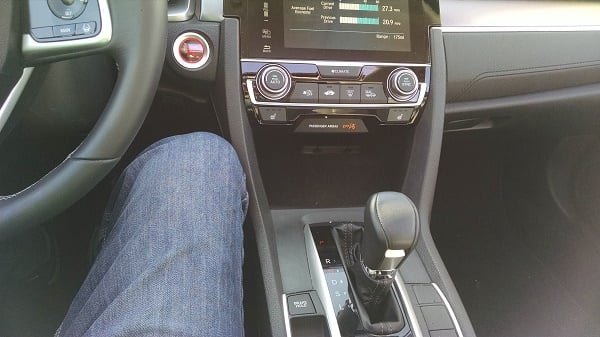 On the market for less than 6 months, the bestselling Civic in this millennium, is near perfect by most measures. And of course, that measure comes down to a very personal assessment -- of what you want or need in a car.
At its core, Honda Civic remains a very uptick near premium compact car. And that's how Honda presents it. For those of you that require a bit more size and refinement, Take a look at this car.
2016 Honda Civic is presently the best selling compact sedan in North America. Here's the kicker, are you ready? as announced by American Honda Motors, all Civic trim levels including the turbocharged sedan and coupe will be available in 2017 with a manual transmission option. Cheers!