Honda Civic sets another sales record for July 2016
With well over 222,000 new age Honda Civics currently running the roads of North America, the best selling sedan in Honda's lineup just broke yet another sales record for July.
Astounding! But then again, when we look to the overall standard value that is this European design inspired compact sedan and coupe, sit in the driver's seat and put a 10th generation Civic through its paces, there's little mystery to Civic's new found popularity and subsequent sales success. I first discovered 2016 Honda Civic sedan on the back roads of Malibu Canyon, California.
How much Civic can one buy for under $20,000?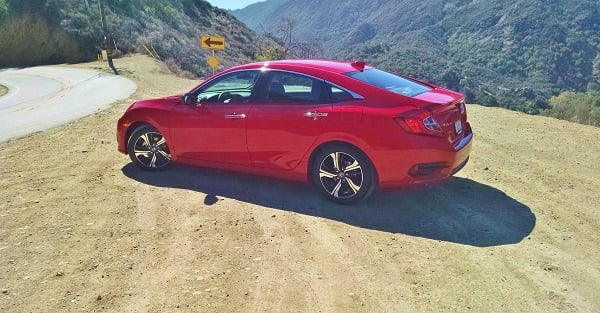 With 32,952 Honda Civics sold during the month of July, I'm sure there's a bit of 'haggling' out there. When looking to the numbers and the standard features presented by Honda in what is being called the most road dynamic and refined Civic in the mark's 43 year history, we discovered great purchase and cost of ownership value throughout the Civic lineup.
Here's what Honda's Mr. Jeff Conrad had to say
"The strong cadence of new Honda products we continue to bring to market has created extraordinary retail demand that is unprecedented in our history," said Jeff Conrad, senior vice president and general manager of the Honda Division. "With the Civic Hatchback on the way along with our step-by-step effort to fortify our truck business, we will continue to grow our sales through individual car buyers."
I look forward to driving the all new 5 door Civic hatchback soon! In the meantime: are 10th generation Civic owners happy with their new rides?