Acura Returns to Pikes Peak Hill Climb With NSX, TLX, Race Proven Assault Team
NSX, TLX-GT, Peter Cunningham and more

For this year's race to the clouds, Acura will unveil and race a supercar version of the just released 2018 Acura TLX A-spec, with a twist our two. The Broadmoor Pikes Peak Hill Climb H.P.D. tuned, and in-house engineering racing team prepared TLX A-spec, brings a turbocharged 500 horsepower + V6 racing engine to the world's toughest hillclimb, while delivering torque to the front wheels via an upgraded limited slip differential; TLX GT racing program engine components, suspension components, ground effects, splitter, and rear wing for increased downforce. If we could only put it on the street!
This is the "baddest" TLX A-Spec in existence, and it's running in some very good company. I drove 2018 Acura TLX A-Spec in Louisville, and loved it!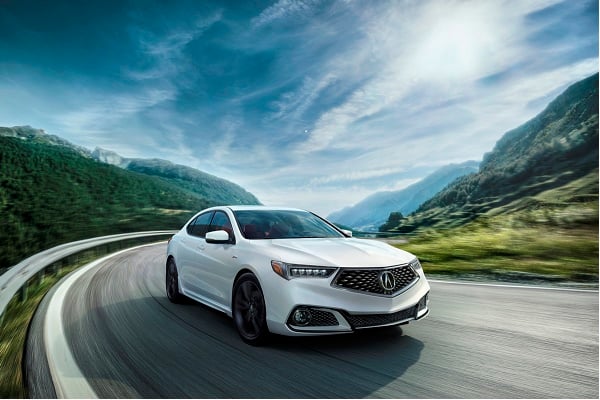 PWC racing champion Peter ( P.D.) Cunningham makes his Pikes Peak Debut
TLX-GT: Who says you can't teach an old dog new tricks. (Just Kidding P.D.) According to Peter, he's always wanted to race Pikes Peak, and just so happens to own a rolling piece (or two) of Acura TLX-GT hardware that's capable of doing so, with a bit of modification. Truthfully, because TLX GT went through a drivetrain transition back in 2016, I'm not sure what configuration P.D. Cunningham will be racing up Pikes Peak. Acura News is stating "all-wheel-drive," we'll see!
We do know that the car produces greater than 500 horsepower via a turbocharged 3.5 Liter V6, and that engine tuning, and suspension modifications, including greater downdraft via fender venting, splitters, etc, to help keep TLX GT on the road. I believe that if TLX GT holds up mechanically, Cunningham has great odds of doing well in his classification.
In the 2016 PWC race series, TLX GT ran a rear wheel drive configuration. In Acura's 2017 Pikes Peak announcement, they've stated all-wheel-drive -- that would be my set up for the hill, Torque News will keep you posted. Best of luck to P.D. Cunningham. Torque News first met P.D. Cunningham and Real Time Racing in Sonoma, California.
A GT-3 Inspired 2017 Acura NSX will run too
NSX runs Time Attack 1: What a fitting tribute to a car that debuted with Honda's P.R. lead and team racer extraordinaire Sage Marie at the wheel; to the world at the Broadmoor PIkes Peak,as the events pacecar in 2015 -- it seems like a lifetime ago for those of us that have followed NSX development for the better part of a decade. This year James Robinson will build of off last year's NSX win in Attack 2, with a great shot at a possible repeat victory for Acura.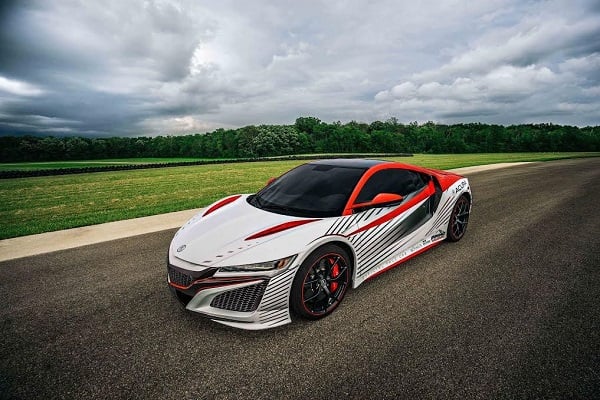 With Pikes Peak champion and Honda Engineer Nick Robinson at the wheel of TLX A-Spec, brother James Robinson behind the wheel of the hill tested NSX, and champion racer P.D. Cunningham attacking the hill in TLX-GT, Acura is the team to watch this year at Pikes Peak.Torque News will see you on the hill, June 25, 2017.